Kevin Garside: What we need is a golf-for-all tsar to take the game to the streets
Golf needs to yank its head out of the 1950s and get with the programme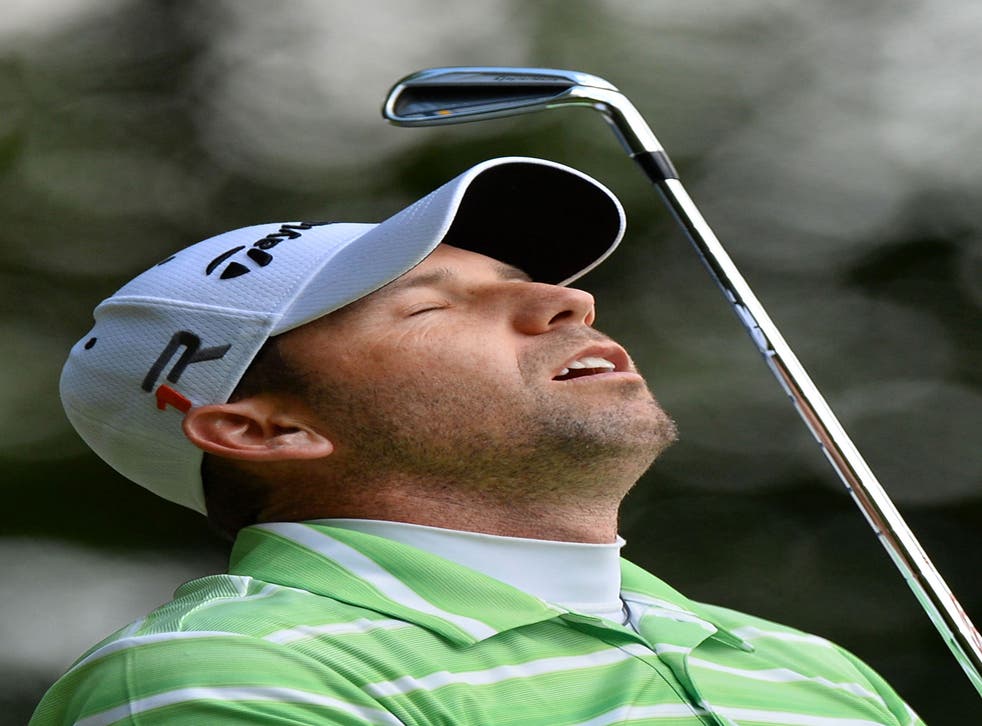 When the dust has settled, what was a torrid week for golf might be seen as a favour, a catalyst for change. The sport has an opportunity, if not an obligation, to get out into the community and do some real good, not just attracting kids from different ethnic backgrounds but those from neighbourhoods where a dose of chickenpox is preferred to golf club membership.
Golf does not overtly exclude anyone. Let's be clear about that. It is a bastion of civility, upholds high standards of deportment, champions virtues long since abandoned elsewhere, cherishes fair play, honesty and integrity, values that we spend all day and all night preaching to our children. That's the good bit.
Here comes the bad bit. Just two per cent of participants in Britain are black. Golf is stuck where professional football was in the 1970s, an ethnic minority-free zone, but without the ignorance to explain it. The world is a different place today. A generation of sustained attacks on institutional racism has opened the social playing field, if not levelled it. But this is no time to get cosy.
There are some enclaves that are not so diverse, precincts that remain stubbornly impenetrable. Golf is a little like the company boardroom in this regard, a game that deals with the issue of ethnicity as an abstraction but not as a reality. It is well meaning, makes all the right noises, but the absence of black faces tells a story that needs addressing.
If golf is serious about inclusion it has to step beyond the formal removal of abstract barriers and prove to ethnic minorities not only that they have the same opportunity to play should they wish, but that their company is desired, that they belong, that they are wanted. There may be no formal bar to participation but a cultural impediment remains. The game needs to blow the bloody doors off this unspoken deterrent. Only then will golf be the inclusive sport it claims to be.
In three summers from now golf returns to the Olympic Games: what better time to roll out a sustained and targeted programme of initiatives to encourage inclusion? It is incumbent on the sport's principal stakeholders, the professional bodies, the European Tour, the Royal and Ancient Golf Club and sponsors to come together to thrash out a scheme.
All it takes is money and effort. There is enough of the former, judging by the lifestyles of golf's rich and famous. Let's see if there is the commitment to match. I suggest the appointment of a golf-for-all tsar to take the game to the streets and see what happens.
Here's an idea to kick-start the brainstorming. Sadly, I can't claim it as my own. Today in west London a par-three charity event called Zone Golf is unveiled to raise cash for worthy causes and to introduce the game to a different demographic. The green becomes a target divided into three and painted in the colours of a traffic light. The idea is to score as many points as possible with the easier green hole carrying the lowest tariff and red the highest. Most points wins. Ian Poulter and Justin Rose are among those taking part.
The masterminds behind the initiative are Van Phillips, a teaching pro at Dukes Meadows in Chiswick, where we gather today, and Jeremy Kavanagh, a golfer who has flirted gracefully with the pro tours over the years. The idea grew out of charitable motives, but the greatest beneficiary might yet be the sport itself if this electrified version of the game does for golf what Twenty20 did for cricket.
Casual racism among a detached, white elite was the issue that traumatised the sport at Wentworth. Golf pleaded its innocence but that was never going to shift entrenched attitudes outside. That is only one item on the agenda. A colleague was denied entry to the clubhouse on Saturday because he was wearing jeans. Arghhh. You just don't get it, do you, fellas? They were not a pair of old Wranglers covered in oil but precision-tailored numbers that cost a mint, paired with sharp cardie and a fine pair of shoes. But that didn't matter. This is precisely the kind of discrimination golf needs to tackle.
It needs to yank that part of its head that remains stuck in the 1950s and get with the programme. In turning away jeans, Wentworth was saying no to youth, to change. It was saying , "Keep out, we don't want your type in here". Instead it needs to reach out to a new constituency, invade cities and towns across the nation and gain some traction among new friends.
If it does this, then by the time the Olympics roll around fathers with 14-year-old boys, like me, might not have invitations to play smashed into the long grass accompanied by the following condescension: "Are you joking, Dad? Golf's boring. It's for old people." It won't be open to accusations of racism, either. What could be better than that?
Join our new commenting forum
Join thought-provoking conversations, follow other Independent readers and see their replies