The Masters 2013: Prime Minister reacts to Adam Scott victory on 'historical day for Australian sport'
Scott became the first Australian to triumph at Augusta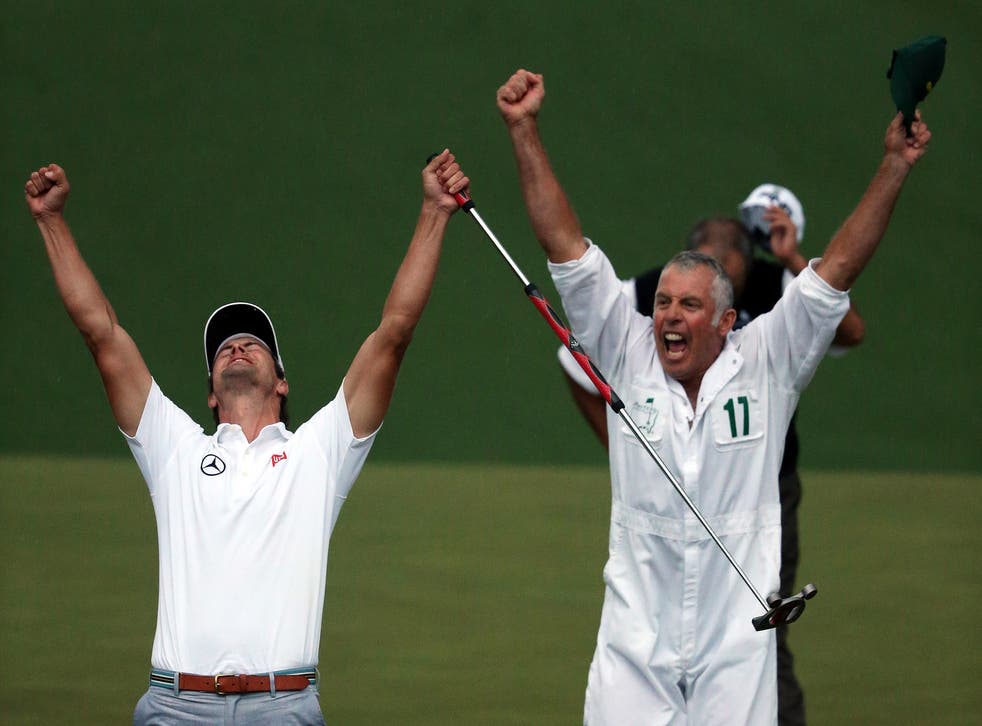 As Adam Scott threw his arms aloft after winning the Masters in a playoff with Argentina's Angel Cabrera, the people of Australia were cheering their first ever recipient of the green jacket.
Scott had shouted "Come on Aussie!" as he sank a birdie putt on the 18th and after holing again to win the title there was jubilation Down under. The 32-year-old won his first major, doing what Greg Norman had famously failed to do at Augusta.
Norman, the man Scott thanked before he accepted his green jacket and the man for whom the hoodoo was so strong, today said: "I have been a huge believer in Adam and I am so proud of him.
"I think he is a better driver of the golf ball than I ever was. Nobody gives him that recognition. I think he'll go on and win more majors than any other Australian golfer."
Prime Minister Julia Gillard also said: "By any measure it is an historical day for Australian sport."
The newspapers Down Under have also been adorned with praise for Scott. The Australian broadsheet proclaimed "Scott banishes Masters Hoodoo" while columnist Brent Read simply said "CRISIS over," in his feature "Growls of despair turn to shouts of joy as Adam Scott creates history."
The Age took another route with their analysis, running with: "Adam Scott had true grit, even as a kid: teachers." They followed this with his high school sports master giving insights like "he was just a good, quiet studious type of person," and the principle of his last school claiming that "he was determined back then and he hasn't lost that grit and determination you need - not just for sport, but for life in general."
This is a sentiment echoed by Formula One's own Aussie Grit, Mark Webber, who tweeted: "I'm happy for Adam Scott. Years and years of individual hard work, for an amazing moment like that. Never a straight road on the world stage."
Broadsheets and magazines alike had similar joyous reactions to Scott's feat, with the Canberra Times calling this a "defining moment for Australia, a place in history for Scott," while the Golf Digest simply said: "Australia celebrates Adam Scott's breakthrough win at US Masters."
Join our new commenting forum
Join thought-provoking conversations, follow other Independent readers and see their replies