Ryder Cup 2014: US team for Gleneagles battle announced
Captain Tom Watson picks Keegan Bradley, Hunter Mahan and Webb Simpson as wild cards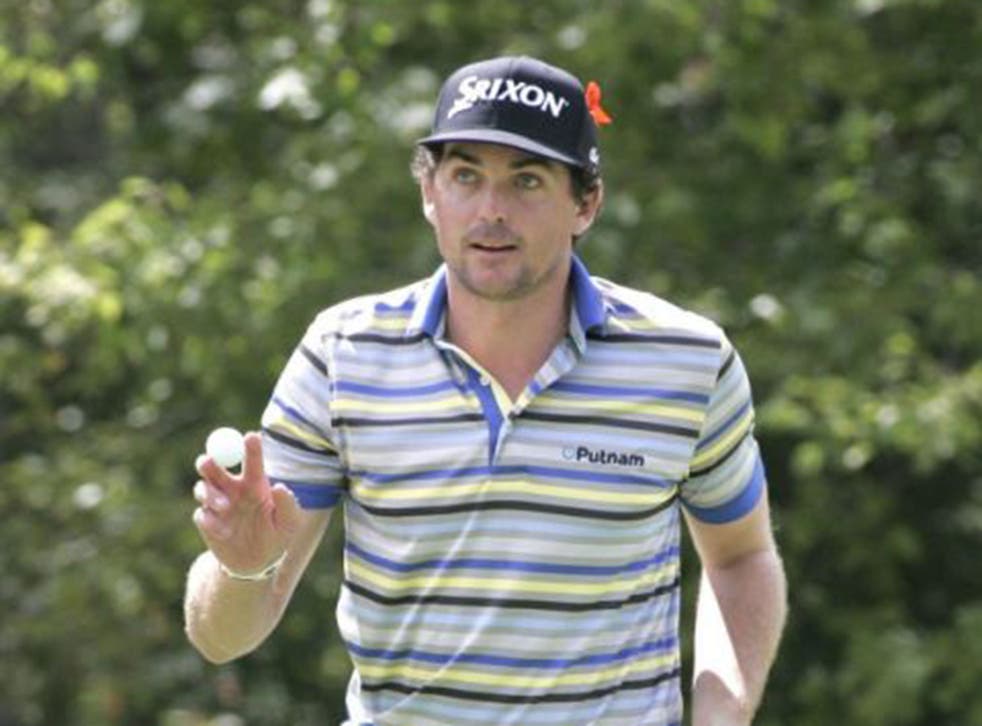 Redemption was the overriding theme after United States captain Tom Watson named Keegan Bradley, Hunter Mahan and Webb Simpson as his wild cards for the Ryder Cup at Gleneagles.
Bradley and Simpson were on the wrong end of the 'Miracle at Medinah' in 2012, while Mahan lost the vital final singles match to Graeme McDowell at Celtic Manor in 2010.
"I've made no secret of how important this team is to me and how badly I want to go back and win the Ryder Cup," said Bradley, who won three matches alongside Phil Mickelson at Medinah but lost his singles to Rory McIlroy. "I think this is a redemption year for a lot of guys who were on the team in 2012."
Watson, who captained the US to their last win on European soil at The Belfry in 1993, said: "He is the epitome of somebody who wanted to get on the team. He has struggled with it because he wanted to make the team so badly.
"He has the ability to hit the ball a long way and he came up to Gleneagles with me before the Open Championship to play a practice round. He teamed up great with Phil Mickelson at Medinah and the most important thing he brings to it is his unbridled passion."
Mahan finished seventh in the US PGA Championship and won the first FedEx Cup play-off event at the end of August, and Watson added: "Hunter has had a wonderful stretch of golf recently. If you look at the statistics as I have been for a long time, he led greens in regulation in three of the last four events he played."
Mahan added: "The guys had a tough time at Medinah and I had a tough time in 2010, so we have a lot to play for on this team. Winning is everything in golf and I could not have won a bigger tournament (The Barclays) at the right time."
Watson said his final choice came as a result of a "revelation" on Tuesday morning, when he noticed the resounding fourball victories Simpson had enjoyed with Bubba Watson in 2012.
"After struggling with a couple of different players, who was going to be the best for the team, I had a revelation this morning," the 64-year-old said. "I looked at the last time the Ryder Cup was played and I see Webb Simpson 5&4, Webb Simpson 5&4 and I said 'that's got to be the guy'.
"Webb played in 2012, did very well. He has the ability to go real low but more important in our conversations, I liked his desire to be on the team. He showed such a strong desire to be in the team and he has had the performance this year to be one of the picks."
Simpson, who lost to Ian Poulter in the singles in Chicago, said: "It was a week that I will never forget. It was one of those weeks where it felt like we were going to win and it was kind of a shock Sunday afternoon.
"I'll never forget the feeling that I had watching the other team celebrate. They were all smiles and having fun, we had our heads down and it wasn't a good feeling.
"Two years has gone by very quickly and I remember all my matches like they were yesterday. I am eager to get back in the mix and try to get back the Ryder Cup."
The three players will join Bubba Watson, Rickie Fowler, Jim Furyk, Jimmy Walker, Phil Mickelson, Matt Kuchar, Jordan Spieth, Patrick Reed and Zach Johnson on the team when the Ryder Cup tees off on 26 September.
The US Ryder Cup team in full
Bubba Watson
Rickie Fowler
Jim Furyk
Jimmy Walker
Phil Mickelson
Matt Kuchar
Jordan Spieth
Patrick Reed
Zach Johnson
Keegan Bradley
Hunter Mahan
Webb Simpson
PA
Join our new commenting forum
Join thought-provoking conversations, follow other Independent readers and see their replies