Tiger Woods lost for words as he matches worst score on US soil at Torrey Pines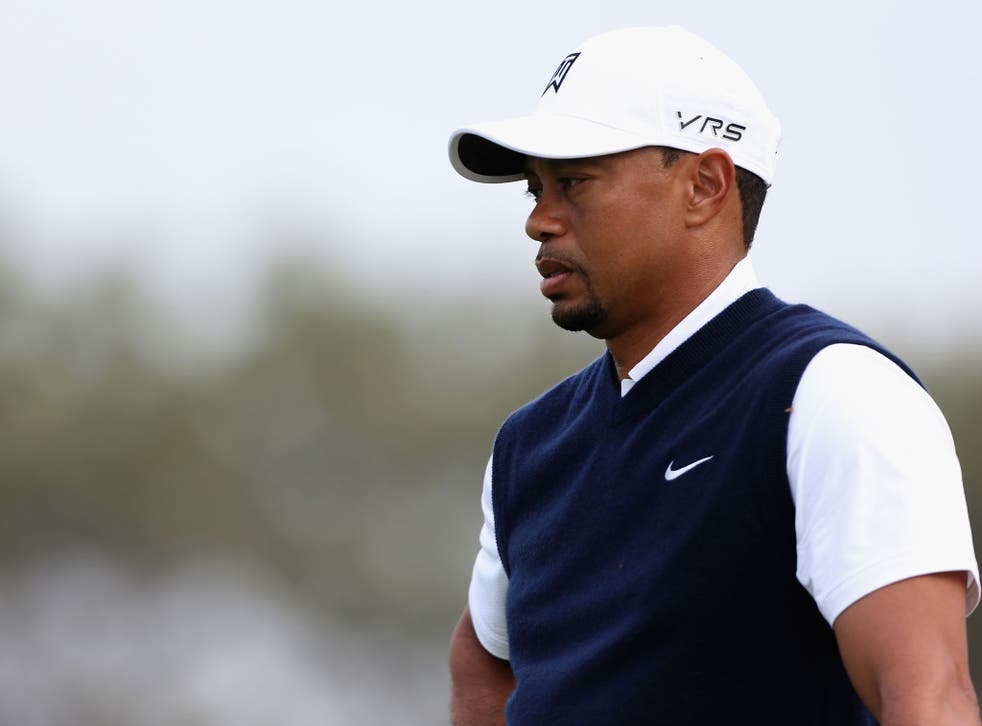 Tiger Woods endured one of the worst days of his distinguished career as he shot a 79 at the Farmers Insurance Open on Saturday to miss the third-round cut.
Playing on a Torrey Pines course where he has won eight times in the past, including his last major success at the 2008 US Open, Woods struggled for rhythm throughout his round and at one stage went seven straight holes making bogey or worse. He also had to chip in on his penultimate hole to ensure he squeezed under 80.
It meant the 14-time major winner had matched his joint-worst score on American soil and missed the cut – unusually taken in this tournament after 54 holes – in his opening tournament for the second successive year.
Last year he landed a controversial two-shot penalty in Abu Dhabi.
Asked to stop to give a comment on American television, Woods said: "No, I'm done," before being driven away from the course.
He had only finished out of the top 10 once before at Torrey Pines on the USPGA Tour, where he also won a junior world championship on this public course as a teenager.
His arch-rival Sergio Garcia enjoyed better fortune as he ended a two-year title drought by beating Finland's Mikko Ilonen in a play-off to win the Qatar Masters after both players had finished on 16 under after 72 holes.
The Spaniard missed a short putt on the final hole that would have handed him victory, but held his nerve to eventually win on the third extra hole.
"It feels good," said Garcia, who will move into the world's top 10 in today's updated rankings. "The up and down from the bunker in the play-off was key and I'm very happy to be able to win it."
Join our new commenting forum
Join thought-provoking conversations, follow other Independent readers and see their replies