Video: Luke Donald chased by a baboon during golf tournament
The former Ryder Cup player was competing at the Nedbank Golf Challenge in South Africa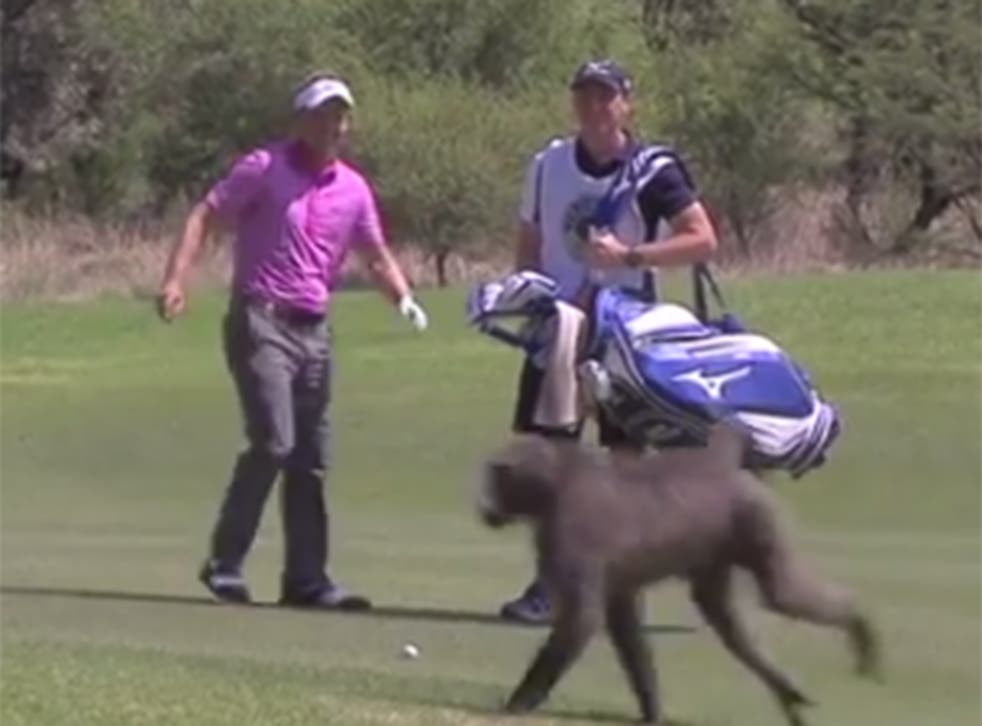 Hornets, alligators and now baboons - the world of golf just got a little closer to nature.
The ancient sport and those who play it know when they take in 18 holes that anything can happen.
Earlier this year Pablo Larrazabal was attacked by a swarm of hornets, forcing the Spaniard to jump in a lake to escape them. Alligators often feature alongside the greens and bunkers at courses in Florida. And now baboons can take their place alongside animals found on a gold course, much to the surprise of Luke Donald.
The four-time Ryder Cup participant was lining up a shot at the Nedbank Golf Challenge in South Africa when he was surprised by the marauding animal. Seemingly alerted by his caddie, Donald jumped at the sight of the baboon before moving out of it's way.
Watch the video below...
Thankfully for the English golfer the baboon played through without any further incident.
Join our new commenting forum
Join thought-provoking conversations, follow other Independent readers and see their replies