Ayrton Senna anniversary: Re-live Senna's incredible qualifying lap for the 1988 Monaco Grand Prix in emotional McLaren video
Senna chose the lap himself as the greatest ever before his intimely death 21 years ago today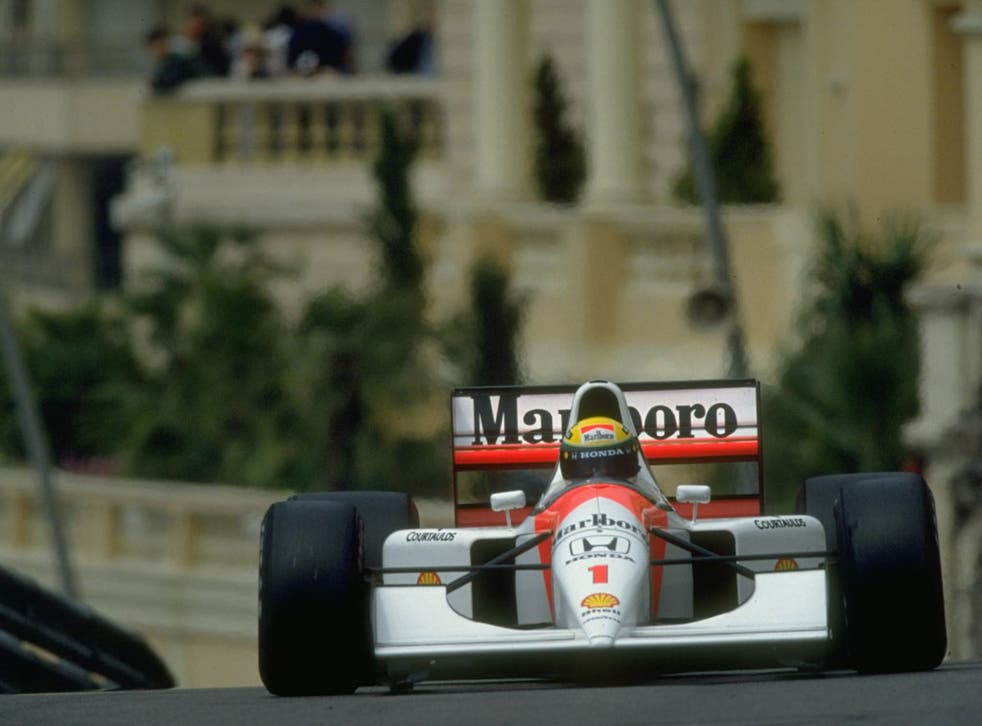 It's widely regarded as one of the greatest laps ever seen in the history of Formula One, and this time last year was the subject of an emotional and spine-tingling video released by Ayrton Senna's former team, McLaren.
The qualifying lap for the 1988 Monaco Grand Prix not only saw Senna put his McLaren on pole position, but by an incredible 1.427 seconds over his teammate and rival Alain Prost.
Senna himself said: "That was the maximum for me; no room for anything more. I never really reached that feeling again."
He remains the king of the streets of the Principality having won the Monaco Grand Prix an unmatched six times during his career - Graham Hill and Michael Schumacher won fie times each while current driver Fernando Alonso and Nico Rosberg have triumphed twice in their careers.
The other famous lap of Senna's came in the 1993 European Grand Prix at Donnington Park, where he went from sixth to first on the opening lap of the race before powering to victory in wet conditions. However, it was the lap in Monaco that McLaren chose to pay tribute to their former driver last year, and it's worth watching one more time just to remember what Senna did so well.
Watch the video below...
Further tributes will be paid today, when motor racing fans take a moment to reflect on one of the greatest drivers ever seen on the track.
Join our new commenting forum
Join thought-provoking conversations, follow other Independent readers and see their replies