The Independent's journalism is supported by our readers. When you purchase through links on our site, we may earn commission.
F1: Daniel Ricciardo tipped to become top driver after confirmation of move to Red Bull
The driver will replace Mark Webber next season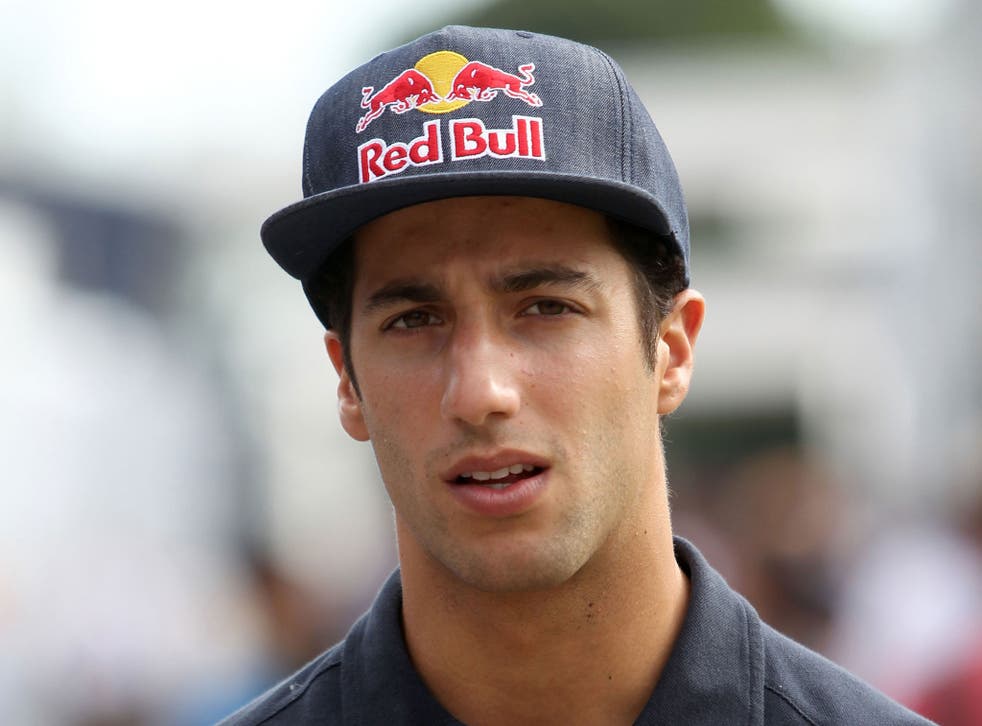 Red Bull team principal Christian Horner says Daniel Ricciardo can emerge as one of Formula One's biggest stars after signing the Australian to drive alongside world champion Sebastian Vettel from next season.
Ricciardo, 24, moves to Red Bull from sister team Toro Rosso, who he joined in 2010 as a test driver before graduating to a race seat at the start of 2012.
Although just 42 races into an F1 career than began in 2011 with HRT and has so far delivered a highest finish of only seventh place, Ricciardo will be afford the same treatment as Vettel when they are thrown together and Horner has no doubt over the talents of his new charge.
"Daniel is absolutely the right man for the job," Horner said in a video on the team's official website.
"He really deserves this graduation on merit. He's a talented youngster, he's committed, he's got a great attitude.
"It's a wonderful opportunity for him and I think he's going to be a big star of the future."
Horner defended the decision to not place a more experienced driver in the second seat alongside Vettel, after Ricciardo saw off the challenge of 2007 world champion Kimi Raikkonen to land the seat.
"Yes, there's drivers that have got great achievements under their belts, but if you don't give somebody the chance, how are they going to get those achievements?" he said.
Ricciardo emerged as one of the front-runners to claim the seat alongside reigning triple world champion Vettel in June, after fellow Australian Mark Webber announced his intention to quit the team at the end of the season and move into sports car racing with Porsche.
Ricciardo, who sits 14th in this year's drivers' standings on 12 points, is relishing the chance to pit himself against Vettel in equal machinery.
"Obviously there's a lot of excitement running through me right now," he said. "It's great news, something I've worked for. To hear the news I wanted was great. It's the next step in my career now.
"Next year I'm going to have to put up with a bit more scrutiny. I'm ready for that and I want to get results for myself and the team.
"Sebastian Vettel has achieved a hell of a lot in his career. I want to be put against the best and see if I can mix it with Seb and the best guys in the world."
Ricciardo was always hotly tipped to replace Webber, and favoured ahead of Toro Rosso team-mate Jean-Eric Vergne despite the Frenchman sitting one point and one place ahead of him in the drivers' standings after 11 races.
A graduate of Red Bull's young driver programme, the likeable Ricciardo has plenty of admirers at the team's Milton Keynes headquarters, and Horner says he will be given every chance to shine.
"Sebastian has won a lot of races and is a multiple world champion, but both drivers will get the same opportunity and the same equipment," Horner said.
Ricciardo's racing career outside Australia began in 2006 with a handful of outings in Formula BMW, but it was not until 2009 that he shot to wider prominence by winning that year's British Formula Three Championship.
He continued to demonstrate his winning pedigree in Formula Renault in 2010 and 2011 before finally breaking into the big league by making his F1 debut for HRT at the 2011 British Grand Prix.
PA
Join our new commenting forum
Join thought-provoking conversations, follow other Independent readers and see their replies