F1: Flavio Briatore backs Azerbaijan Grand Prix in Baku as an 'F1 kind of place'
Briatore helped broker a deal that will see F1 hit the streets of Baku next season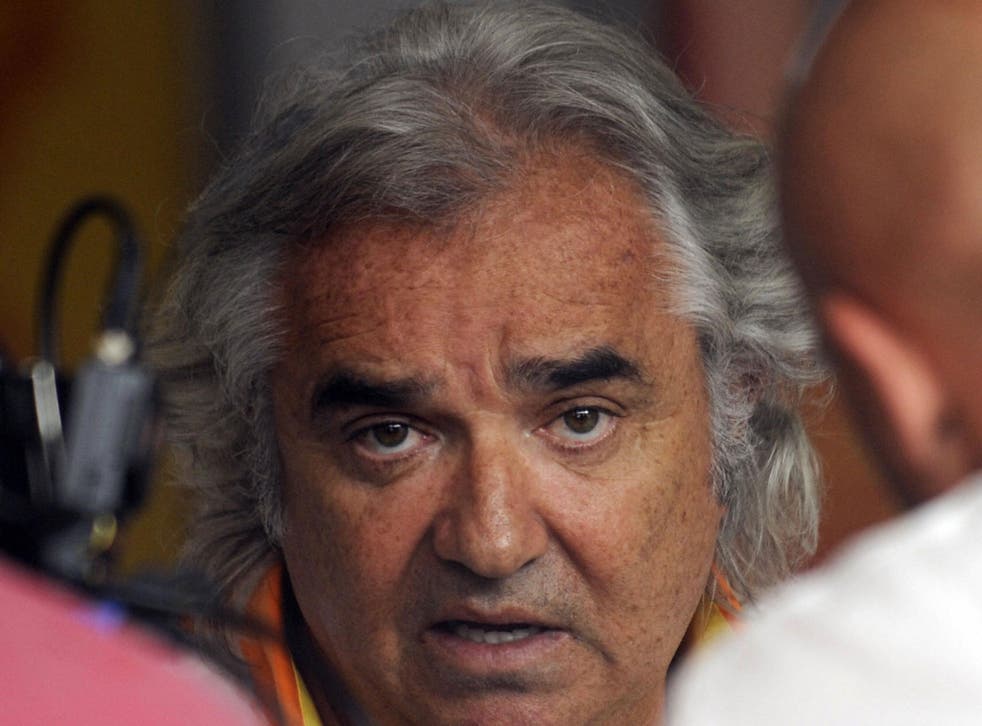 Flavio Briatore has no doubt Formula One's latest adventure into new territory will prove a resounding success.
Former Benetton and Renault team principal Briatore was the man who helped broker a deal that will see the sport take to the streets of Azerbaijan capital Baku some time next year.
F1 supremo Bernie Ecclestone has confirmed a contract is in place for the sport to venture into the oil-rich nation, thanks to Briatore.
The controversial Italian, involved in the 2008 Singapore Grand Prix race-fixing scandal that resulted in his exit from F1 a year later, said: "If it is possible to do something for Formula One, I am very happy."
Speaking in the paddock at the Monaco Grand Prix, Briatore added: "I have a lot of friends there (in Baku), have had for many, many years, and we hope it happens in 2015.
"It's a super place, the city is amazing, like a little Dubai, and more importantly everything is new.
"All the construction is new, the heart of the town has been completely renovated, so you have the flavour of the old days and of the oil money.
"The hotels are also amazing, the restaurants, all the facilities. It's an F1 kind of place."
Briatore, though, has rejected any suggestion of a potential return to F1.
One avenue for Briatore is Caterham, apparently put up for sale by owner Tony Fernandes, who now needs as much money as possible to fund the return to the Barclays Premier League of his true love, QPR.
But a dismissive Briatore believes the running costs in F1 these days are prohibitive as he said: "The problem is too many teams are available.
"With this Formula One at the moment I don't think it makes any sense to have a team.
"What you are sure of is the team is losing money, and I'm not interested in buying any team that loses money.
"If you are very rich you want to come in and invest in Formula One. But I'm not very rich, and I want to keep what I have."
Ecclestone, meanwhile, has poured cold water on the hopes of Magny Cours circuit boss Serge Saulnier of a return to the calendar for next year of the French Grand Prix.
The race has been absent from F1 since 2008, yet Saulnier recently claimed a deal could be "done for the summer".
Ecclestone, however, said: "They'll knock at the door, but I don't think we can do anything."
PA
Join our new commenting forum
Join thought-provoking conversations, follow other Independent readers and see their replies