Ross Brawn outlines his plan for non-championship F1 round and warns new changes will make Mercedes stronger
Formula One's new head of motorsport believes re-introducing a non-championship round will allow teams and organisers to test new ideas and proposals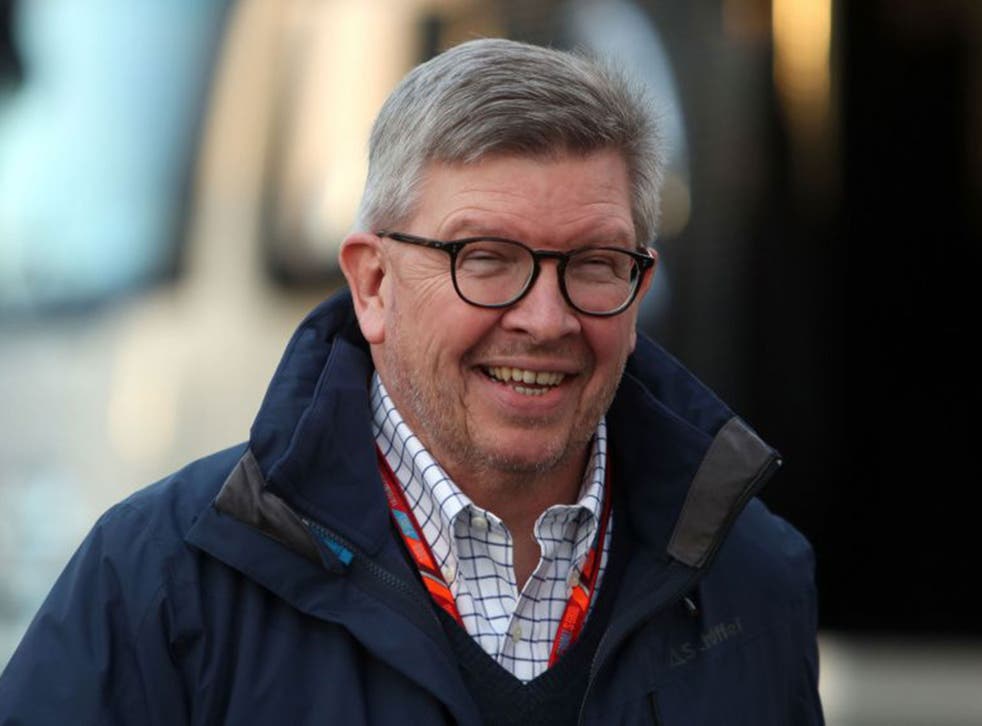 Ross Brawn has outlined his plans to introduce a non-championship round in the Formula One season to allow the sport to practice new formats and ideas, after warning that the latest changes may have played straight into the hands of reigning champions Mercedes.
Former Mercedes team principal Brawn returned to the paddock this season after he was named head of motorsport by new owners Liberty Media, with his task to revamp the sport and make it more appealing to fans after growing stale in recent years.
Liberty Media's influence is already being felt, with teams uploading a wave of videos from the first pre-season test at Barcelona onto social media in an attempt to engage with fans that can't be there, and Brawn is already looking at the next steps that the sport can take in order see what works and what doesn't.
"It might be rather optimistic, but you can imagine if we had a non-championship race there'd be a lot more capacity to look at different formats and approaches and see if the fans take to it with much less risk or exposure than we would if we were doing something in the championship," Brawn told Reuters in Barcelona.
"We often had non-championship races in the old days but getting it all to work is another matter.
"It needs to be commercially viable of course, and that's the challenge. Again, it couldn't just be 'pick ideas out of a hat'. It needs to be properly thought through, but maybe an opportunity."
Brands Hatch in Kent held the last non-championship race back in 1983, with Keke Rosberg, father of current world champion Nico, taking victory the year after his own title success. Silverstone also held a non-points scoring race, the International Trophy, from 1949 until 1978, and drivers were incentivised by prize money rather than points, while teams were able to test new parts and ideas.
Brawn wants to recreate these type of events, but rather than limiting the new ideas to the teams, it can be a race weekend where proposals such as two-shorter races spread across Saturday and Sunday and other radical approaches can be trialled.
The former Honda and Brawn team principal also explained why current championship weekends can't be used to trial the shake-ups. He added on Sky Sports: "You can't take the risk of swapping a format in a championship race and not getting it right."
The 2017 Formula 1 grid

Show all 20
Brawn was speaking just three weeks out from the opening Grand Prix of the season in Melbourne, where F1 will welcome the new wider tyres for 2017, along with faster and wider cars that go significantly quicker through the corners. Despite the changes, testing is proving the same old story.
Mercedes topped the first day of testing through championship favourite Lewis Hamilton, and while the Ferrari of Kimi Raikkonen pipped the Silver Arrows on the second day, Mercedes are yet to encounter any reliability failures having clocked up 320 laps in just two days, the only blip being a spin for Valterri Bottas on Tuesday.
Brawn believes that the changes made for 2017 will only go to strengthening Mercedes' grip on the sport, having won the drivers' and constructors' championships for the past three years, because they have the biggest budget and can adapt to the new regulations quicker than their rivals.
"We expose ourselves whenever we make changes like this," Brawn said. "Fingers crossed, it is going to work out but l think it is a good example of where we didn't go through the right principles to begin with.
"And if this was a principle to stop Mercedes winning, you could argue the exact contrary. A team that strong and with that resource will relish change. It was naive to think it would destabilise Mercedes. If anything it gave them an advantage."
Join our new commenting forum
Join thought-provoking conversations, follow other Independent readers and see their replies