F1 teams 'agree' to run 'Halo' device from 2017 in bid to improve driver safety
Ferrari tested the 'Halo' device in pre-season, with Red Bull's 'Aeroscreen' failing to impress during its recent test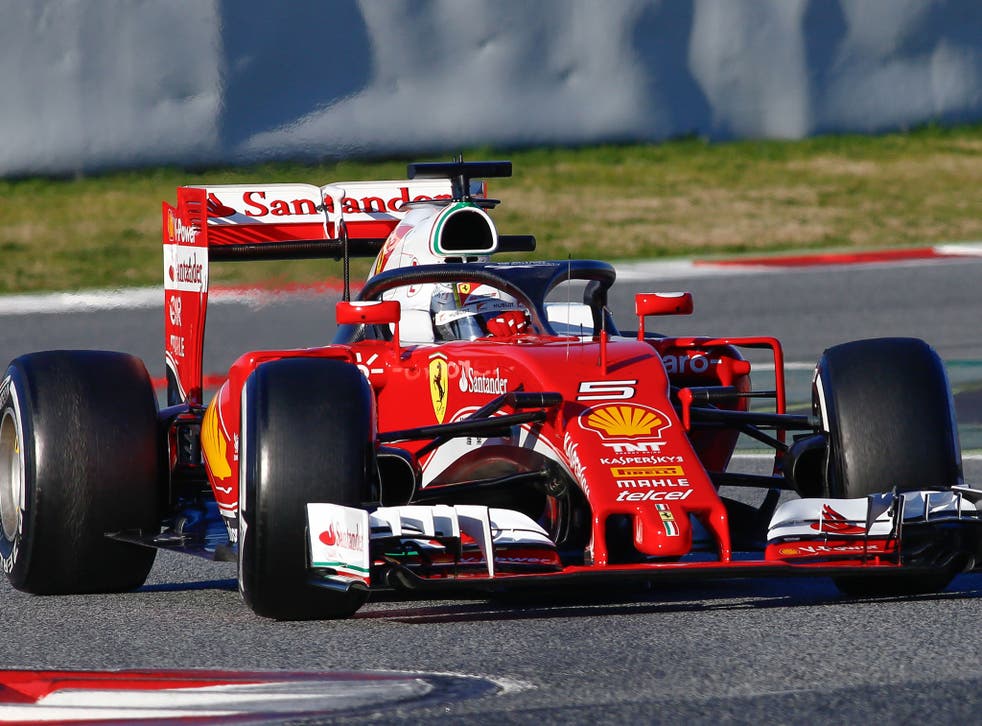 Formula 1 chiefs have decided to run the new 'Halo' safety device from next season in a bid to improve driver safety after being chosen ahead of Red Bull's 'Aeroscreen' idea.
The BBC reports that the teams' technical engineers have chosen the 'Halo' device, which was tested by Ferrari in pre-season, because it is the most ready of the two options, with the sport keen to improve the safety measures available to protect a driver's head.
The 'Halo' sees a wishbone-style titanium strut come down centrally in front of the driver, with two pillars stretching back behind the helmet to create a protective frame above the cockpit. The 2017 idea is said to have a smaller central pillar in a bid to improve vision.
The 'Aeroscreen' has not been chosen despite having more support by the drivers because it came off worse when it was tested by Red Bull, while there are also concerns about the space offered should a driver's head move more than expected in a high-speed accident.
While the 'Aeroscreen' is more aesthetically pleasing and offers greater protection to any bits of debris that may be flicked up off the track, there are problems with visibility and it will need further testing to determine how suitable the idea is.
While no confirmation has come yet of the design's implementation, an announcement to the teams has been promised by the FIA by the end of June, and it is expected to be passed by the strategy group of the leading teams, the FIA and Formula 1 Group boss Bernie Ecclestone, despite coming in for criticism when it was tested in Bahrain at the start of the season.
Reigning world champion Lewis Hamilton said the 'Halo' device was "the worst looking modification in Formula 1 history", having written on Instagram: "Please no! This is the worst looking mod in Formula 1 history. I appreciate the quest for safety but this is formula 1, and the way it is now is perfectly fine."
However, Raikkonen – who ran with the 'Halo' attached to his Ferrari – admitted: First impression on the visibility test is positive. The structure does not hamper (visibility)."
The new safety features are being tested due to recent fatal head injuries suffered by Jules Bianchi and Justin Wilson, who both lost their life while racing after being struck on the head. Bianchi went off the track at the 2014 Japanese Grand Prix and struck a recovery vehicle at high speed, leading to the Marussia driver passing away after nine months in a coma, while Wilson was hit by a front wing assembly during an IndyCar race last year at Pocono Raceway.
Bianchi's family have this week confirmed their intention to take legal action against the FIA, Marussia and Formula 1 for what they believe was an "avoidable accident".
Join our new commenting forum
Join thought-provoking conversations, follow other Independent readers and see their replies