Lewis Hamilton sends warning to rivals that he's getting better with age after Belgian Grand Prix victory
Thirty-five-year-old says he 'feels better than ever' after stretching his championship lead to 47 points over Max Verstappen with comfortable victory despite uncharactieristic mistakes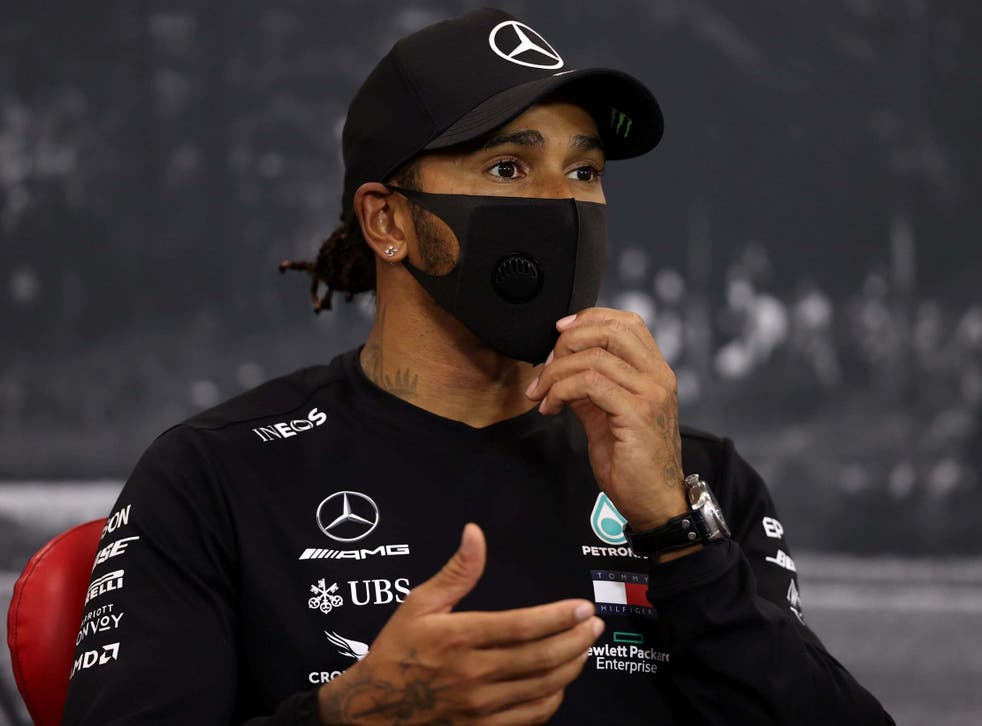 Leer en Español
Lewis Hamilton had an ominous warning for his Formula One rivals by stressing age is not slowing him down, with the runaway championship leader admitting he "feels better than ever".
Two weeks on from one of the most dominant wins of his career in Spain, Hamilton backed it up with a lights-to-flag victory in Belgium, although it was not his most impressive display this season.
Mercedes were forced to nurse their tyres home to the chequered flag in an effort to avoid repeating the late failures that very nearly cost them victory at Silverstone in the British Grand Prix, while Hamilton himself made three uncharacteristic mistakes.
After getting on the power too soon out of the first corner, the 35-year-old then locked up later in the race to take some of the life out of his front-right tyre, which then led to him overshooting the Bus Stop Chicane late in the race.
But such was his advantage with Valtteri Bottas and Max Verstappen also in conservation mode, he was never challenged for the lead and clinch a comfortable fifth win of the season that stretched his championship advantage to 47 points over Red Bull's Verstappen, who is three points clear of Bottas.
"It wasn't the easiest of races," Hamilton said. "I had a lock-up into Turn Five which gave me a vibration on the tyre.
"It was a bit of a struggle. I was nervous we might have a scenario like Silverstone where I had the puncture, so I was nursing it to the end.
"I know it is not what everyone wants to see - a Mercedes at the front - but no matter how much success we have we just keep our heads down. Back at the office, there are no guys celebrating. It is all about how we can win the next race and it is an incredible environment to be in.
"I am 35 going towards 36, but I feel better than ever so that is a positive."
Hamilton is the second-oldest driver on the grid behind 40-year-old Kimi Raikkonen - though Fernando Alonso will return with Renault next year at 39 years of age - but he has been in imperious form in 2020 and will take a huge advantage into the remaining 10 races of the season.
He was none more dominant than in qualifying at Spa on Saturday, when he produced back-to-back lap records to take pole position by more than half a second, moving to within six of 100 career poles in the process.
Bottas wasn't too disappointed with second place on Saturday given he knew the start and the long run through Eau Rouge and Raidillon would offer a golden opportunity to pass for the lead, but Hamilton's early error forced the Finn to check his run out of La Source and cost him his run up the hill.
"It worked to my benefit, to be honest, that snap, because it meant he was right up my tail," Hamilton said.
"I am sure he had to lift and it meant when we got the top of the hill, I don't know if he had to lift or not, but he didn't have enough time to slingshot today."
Bottas accepted that the error, combined with the tailwind that negated the advantage of the slipstream on the run to Turn Five, meant that his best opportunity to pass Hamilton at the start and off the safety car restart went untaken.
"Of course at the start it would have been a big opportunity but I think Lewis played it pretty well," Bottas said. "He wasn't too fast out of Turn One so I couldn't really get more engine (power) to get to him and also there was tailwind going into Turn Five so there was a bit less of a tow effect too.
"Same thing after the restart, I just couldn't catch him on the straight. I think those were the main opportunities, otherwise we're in the same car and Lewis was mistake-free. It was tricky.
"I think Lewis was faultless in the race and in qualifying he was quick. He earned more points this weekend but at least it was a clean weekend for me with no big issues.
"But I definitely want those race wins and I'm just happy there is another opportunity next weekend (at Monza)."
Join our new commenting forum
Join thought-provoking conversations, follow other Independent readers and see their replies