Max Verstappen criticises Belgian Grand Prix in brutally honest assessment
Red Bull driver labels the race 'pretty boring' and 'not really interesting' after watching Mercedes win their sixth out of seven races this season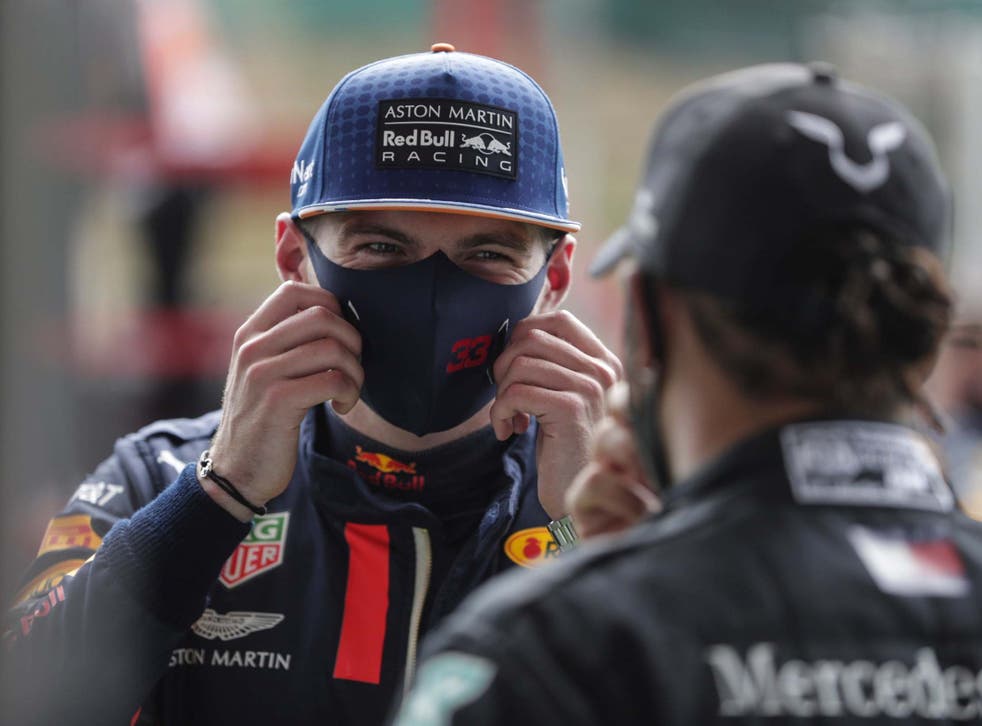 Leer en Español
Max Verstappen offered a withering assessment of the Belgian Grand Prix that shows why Formula One have been so keen to bring in the new regulations that promises to shake up the grid with a more level playing field, with the Red Bull driver labelling one of the highlights of the calendar "boring" and "not interesting".
All 10 teams last week signed up to the new Concorde Agreement, which will kick in next year and govern how prize money and television funding is distributed across from top to bottom with a more equal share of the pot set to be offered to those running towards the back of the field.
After watching the two Mercedes' of Lewis Hamilton and Valtteri Bottas power away from the opening lap, Verstappen was in glum mood despite taking a sixth podium finisher from seven races, and his view of the races summed up the general feeling of a race that saw the top three maintain position from start to finish.
"It was pretty boring to be honest, not really interesting, not much to do," Verstappen said. "I couldn't keep up with them when they were pushing, and then from my side I ran out of tyres at the end so for the last eight laps I was just backing it out, saving the front tyres. So it just was not really that enjoyable out there today.
"On the medium I didn't really have a lot of grip. On the hard tyre initially I was trying to put a bit of pressure on Valtteri but they told him to speed up and I couldn't keep up, so (it was) a bit lonely."
Verstappen could have pitted for a second time late on to try and force Mercedes' hand, although the impressive showing of former Red Bull teammate Daniel Ricciardo in his Renault meant that it was no guarantee that the Dutchman would have recovered to the podium.
It meant going to the end of the race on the worn set of hard tyres, which Verstappen admitted were close to going beyond the limit of their capabilities.
"I was not sure with (Renault's) top speed it would be easy to pass so I just stayed out," he added.
"I think I was very close to a puncture but we finished P3, more than that was impossible today anyway. Maybe it was not the most satisfying P3 but it's still better than nothing so I'm pretty pleased with that."
Verstappen now sits 47 points behind championship leader Hamilton, who has nearly two race wins between himself and his nearest competitor, with Bottas another three points adrift.
Join our new commenting forum
Join thought-provoking conversations, follow other Independent readers and see their replies