British Grand Prix: Lewis Hamilton ready to bounce back after Austria in attempt to make Silverstone history
After relinquishing his championship lead to Sebastian Vettel, home favourite Hamilton is looking to draw on his team and loyal fans to record a record-breaking sixth British Grand Prix win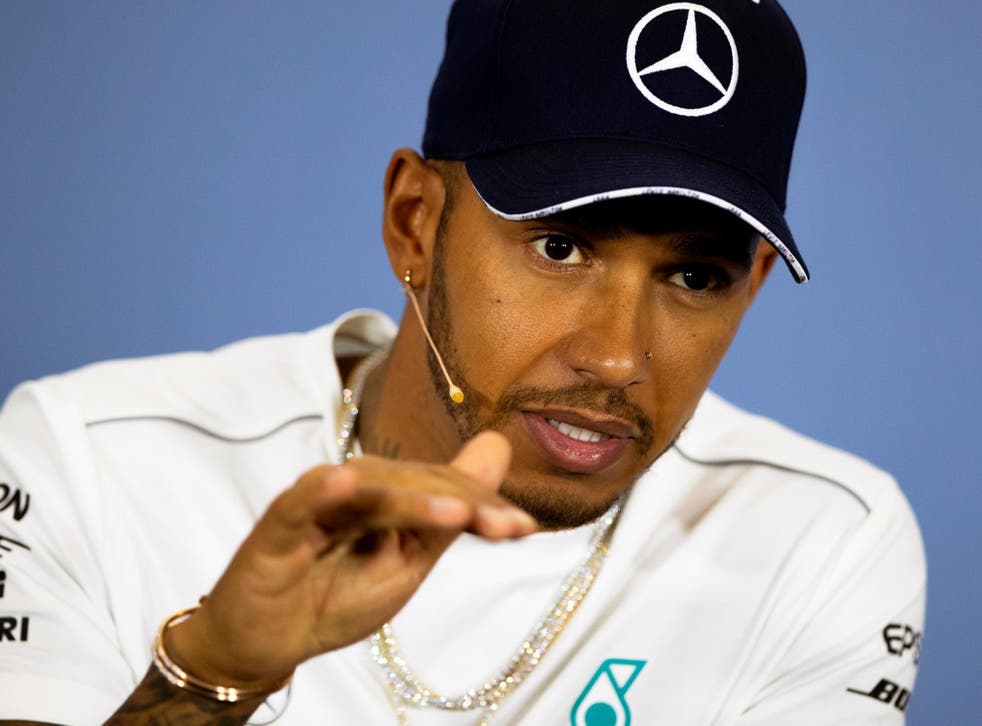 As he hunts for a record sixth win in the British Grand Prix, on the back of last weekend's disappointing outing in Austria where he retired for the first time since October 2016, Lewis Hamilton said on Thursday afternoon that Mercedes' ability to rebound will, together with fan support, be crucial factors in his quest.
"Obviously it was a difficult weekend," he admitted, "but that's just the way it was. And what doesn't kill you makes you stronger.
"The spirit in the team is stronger than it's ever been, and this has really united us more than any other year. There is great energy in the team, so this has brought us closer. We had some fixes already as soon as they got the car back to the pits there, and since then a fix has been designed and put into test, so the team are super on it to make sure it won't happen again."
Detailed analysis of the fuel pressure fault which stopped him, back in Mercedes' engine facility in Brixworth, revealed that a small metal clip which had fallen off inside the fuel pump had led to a blockage in the fuel supply. The team have since confirmed that the engine, the new Spec 2.1 unit first introduced successfully in France after being held over in Canada because of minor reliability concerns, had not sustained any internal damage.
"We are human so naturally every single individual in the team has that nervousness a little bit in the back of their mind," Hamilton said. "But as a driver, and athlete and a competitor I cannot allow that to interfere with my weekend. You just hope for the car to be reliable but you can never predict what will happen. But it's not getting in my way and I'm pretty certain it won't for the people on the team, either."
He also defended Mercedes' record this year for inflexibility in making strategic race decisions.
"If you look at the season, it's been like that for other teams. Ferrari have lost points, and I'm pretty sure Red Bull have, too. There is a huge amount of pressure and a lot of information with simulations and data to consider, so the only easy decision is the wrong one. That's how it is. I hope such things don't decide the title, but you can't predict what's going to happen. But what I can say is that I have the best strategic team behind me – look how many wins we've had. Nobody's perfect. But I'm very happy with the success we've had."
The full potential of Hamilton's Mercedes, updated with the latest power unit in France and further modified aerodynamically in Austria, is expected to become apparent here, with Silverstone's long straights and combinations of very high-speed corners. But tyre performance, and the way in which each car handles its rubber – in this instance Pirelli's hard, medium and soft tyres – will be critical in determining the final result.
"I think the two tracks [the Red Bull Ring and Silverstone] hold some similarities of corner speeds," Hamilton said. "But this is a more demanding circuit, particularly with the higher temperatures which are expected this weekend. Turn 1 and Copse will most likely be flat, so that will be very hard on the tyres. In terms of car performance we can stretch the legs of the car more here, but so can everyone. We have the big wings and massive tyres, so they will be the fastest cars we've had round here, for sure, so that'll be fun."
After Austria, Sebastian Vettel leads Hamilton by a single point in their fight for a fifth world title.
"Just taking the lead back is generally good," Hamilton said, as he aims to redress that situation. "Coming into this weekend there's a lot of talk of an historic number of wins. I'm not interested in that, but it's been a really incredible journey since 2007 and just being here, I'm really grateful to be in a position to fight for a win here at Silverstone for a sixth time. Not many drivers can do that. The support is bigger than for anyone, anywhere else. Maybe Max gets close, but there is no Dutch GP. Your hope is always that you can deliver, that you can arrive and drive on good form, and that's what I hope I can do.
"Just engaging with the fans here is electric. I want to make everybody proud, so that would be a cherry on top of the cake. Back in 2007 the support was already pretty cool, and I will never forget that day in 2008. It's been growing ever since, and I hope that continues. I hope I can wave the flag for a little bit longer."
Meanwhile Hamilton's old team were back in the news here, with the resignation of race director Eric Boullier on Wednesday and team principal Zak Brown outlining their plans to regroup yet again.
It's nearly six years since a McLaren won a grand prix, when Jenson Button did so in Brazil at the end of 2012. Since then they have been in a wilderness of declining competitiveness, and Brown suggested that there had been one team principal after another going through the doors.
Internal promotions, including the appointment of former IndyCar star Gil de Ferran as sporting director have been intended to set the team on what Brown called "a new journey." He has also consulted with their star driver, Fernando Alonso, given his considerable experience since starting in F1 back in 2001 with Minardi.
"I've spoken with all the drivers," Brown said. "Fernando obviously has an immense amount of experience. He's driven for us twice, he's driven for Ferrari, Renault, Benetton, and he is someone I believe has a racer instinct.
"That's important in a fast-paced, racing environment and he has been the at the centre of some great racing teams, so I think it would be a mistake to not tap into his experience and knowledge and how he has seen different teams operate."
Brown declined to confirm whether McLaren might risk taking something away from its "laser" focus on F1 by setting up an IndyCar operation for the Spaniard in 2019.
Join our new commenting forum
Join thought-provoking conversations, follow other Independent readers and see their replies