British Grand Prix at Silverstone faces extinction as owners activate break clause with F1
The owners of the circuit have sustained £7.6m losses across the last two years of staging the race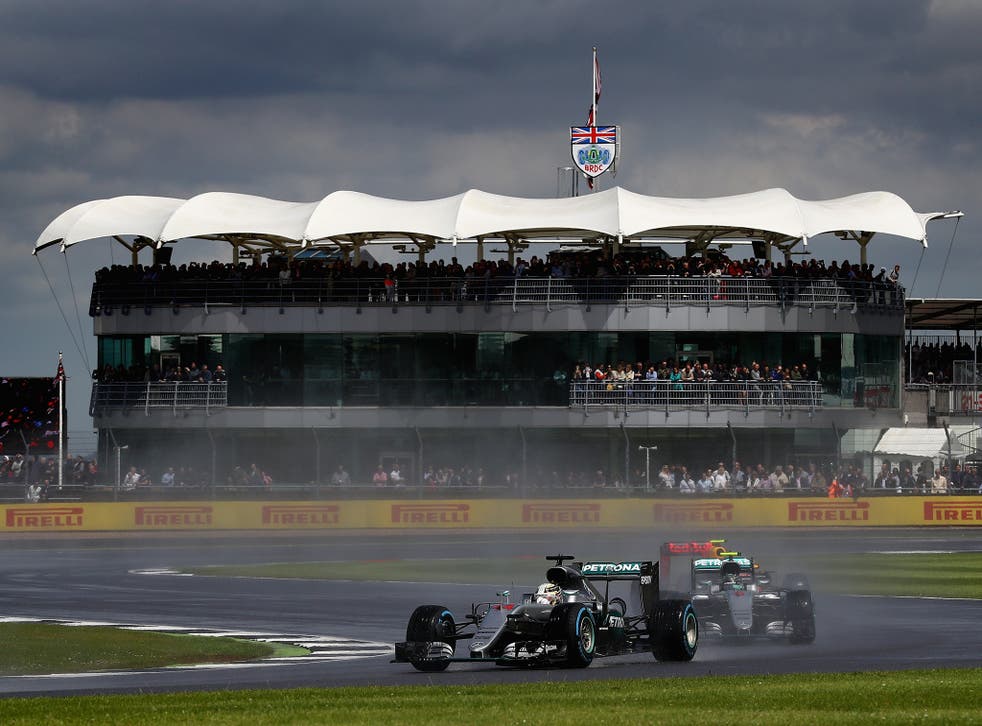 The future of the British Grand Prix on the Formula 1 calendar is in serious doubt after Silverstone's owners triggered a break clause in their contract on Tuesday.
The British Racing Drivers' Club (BRDC) are the owners of the Northamptonshire-based circuit and signalled their intent to back out of their current deal in two years' time, when there is a break clause.
The decision means that the British Grand Prix faces a bleak existence and will no longer be held at Silverstone unless a new deal is agreed with the sport's new American owners Liberty Media.
The 2017 Formula 1 grid

Show all 20
The news comes just days before the F1 circuit returns to Silverstone for this weekend's race, where Lewis Hamilton will look to earn back-to-back victories, having topped the podium last year.
It is the demands of the hosting fee which goes up by five per cent every year – from £12million in 2010, the year in which the new long-term deal started, to £16m this season and £25m in 2026 – that is crippling Silverstone.
Liberty Media has staged a series of talks with both the BRDC and Silverstone and while Silverstone wants to continue its relationship with F1, it will not do so at the cost of financial ruin.
The Northamptonshire circuit, unlike many other tracks on the F1 calendar, receives no government backing.
"This decision has been taken because it is not financially viable for us to deliver the British Grand Prix under the terms of our current contract," BRDC chairman John Grant said.
"We sustained losses of £2.8m in 2015 and £4.8m in 2016, and we expect to lose a similar amount this year.
"We have reached the tipping point where we can no longer let our passion for the sport rule our heads. It would not only risk the very future of Silverstone and the BRDC, but also the British motorsport community that depends on us.
"However, I want to be clear that although we have now activated the break clause, we are fully supportive of the changes the Liberty team are making to improve the F1 experience.
"Our hope is that an agreement can still be reached, so that we can ensure a sustainable and financially viable future for the British Grand Prix at Silverstone for many years to come."
Join our new commenting forum
Join thought-provoking conversations, follow other Independent readers and see their replies