Coronavirus: Former F1 boss Ron Dennis paying for one million free meals for NHS workers
Former McLaren boss has launched the SaluthetheNHS.org initiative to provide free meals for those on the frontline battling to combat the coronavirus pandemic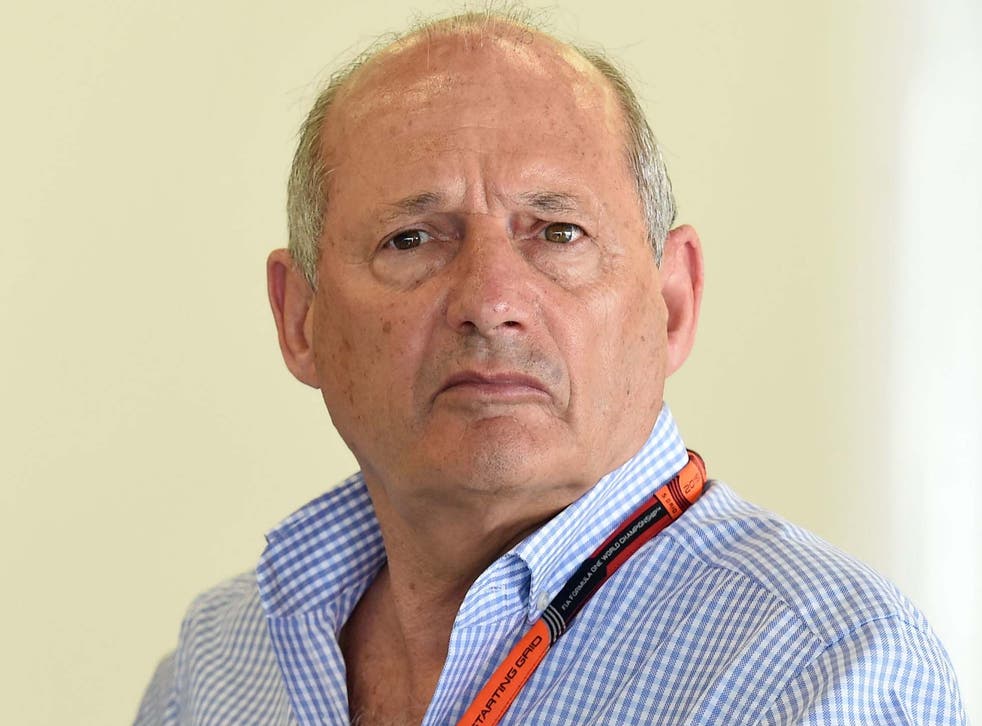 The former boss of the McLaren Formula One team has launched an initiative to provide one million free meals to frontline NHS workers.
Businessman Ron Dennis said he co-founded SalutetheNHS.org to feed thousands of hospital staff because he was "in awe" of their work to save lives during the coronavirus pandemic.
He said: "This is a time when all of us, individuals and businesses alike, need to stand up and be counted in the effort to combat Covid-19.
"We're all in this together. I am delighted to be leading this initiative to help ensure that vital NHS workers have nutritious meals while they work every hour in this fight. It means they have one less thing to worry about.
"We have called this SalutetheNHS.org because I think we are all in awe of the work they are doing to save lives."
The Dennis family is donating £1 million through their charity foundation Dreamchasing, alongside £500,000 in match-funding.
Tesco will donate food for the meals and the initiative is supported by catering group Absolute Taste and delivery service Yodel.
Meals will be made available, for free, to ICU teams, anaesthetic teams and A&E staff who are unable to leave their clinical areas during their 12-hour shifts.
Deliveries will start at the John Radcliffe Hospital in Oxford tomorrow and at London children's hospital Great Ormond Street the following week, before being rolled out to Government-targeted locations.
CEO of Tesco Group Dave Lewis said: "Ensuring families have access to the shopping essentials they need, safely, has been our priority over the last few weeks, and so we're pleased to now be able to help frontline NHS workers by donating food and ingredients to provide them with one million meals through SalutetheNHS.org.
Coronavirus: London on lockdown

Show all 29
"Covid-19 has reminded the country of the critical role of essential workers, and on behalf of Tesco colleagues, we would like to sincerely thank NHS staff for all they are doing."
Co-founder of the initiative Nigel Harris, owner of Absolute Taste, said they wanted to help NHS staff in the "war against Covid-19".
He said: "We can make sure they get quality, nutritious and balanced food over a sustained period, so they can do what they do."
Ellie Orton, chief executive of NHS Charities Together, said the organisation was pleased to work with the initiative.
She said: "It is our joint aim to prioritise the well-being of our NHS workforce in their mission to give the very best care to patients and victory over Covid-19.
"We thank them for this highly dedicated and organised solution and we particularly love the thank-you notes in each food pack demonstrating to NHS staff how grateful we all are."
SalutetheNHS.org is now calling for other supporters to donate or make a contribution by ringing the dedicated hotline on 0800 497 0797 or visiting the campaign's Just Giving page.
PA
Join our new commenting forum
Join thought-provoking conversations, follow other Independent readers and see their replies