Red Bull remain baffled by Daniel Ricciardo's decision to quit team at end of season and join Renault
Ricciardo made the announcement out of the blue in the first week of the summer break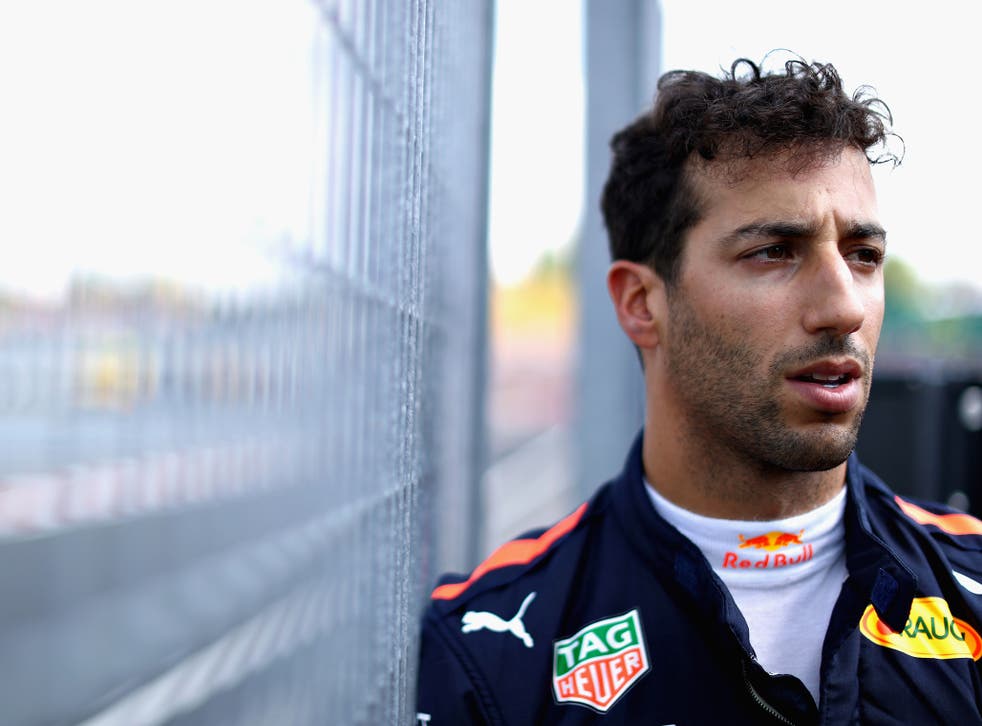 Red Bull chief Helmut Marko was left baffled by Daniel Ricciardo's surprise decision to leave the team at the end of the season to join Renault, and believes that he must have had his head turned either by a loss of faith in their future plans or a significant pay rise with his new team.
Ricciardo made the announcement out of the blue in the first week of the summer break, leaving Red Bull with a vacancy for 2019 that they filled on Monday with rising talent Pierre Gasly.
Despite only having six months' experience under his belt in Formula One following his arrival with Toro Rosso, Gasly will be the elder statesman in the Red Bull outfit next season as the 22-year-old will partner 20-year-old Max Verstappen, signalling the wealth of experience that will walk out of the door with Ricciardo's departure.
But Marko has revealed that he believed the deal was done to keep Ricciardo at Red Bull beyond the end of his current one, and expected him to sign a new contract on the Tuesday of the post-Hungarian Grand Prix – just two days before he confirmed his departure.
"I don't understand it," Red Bull's motorsport advisor Marko told Austrian TV channel Servus. "It was a very strange situation anyhow.
"The negotiations were difficult but Wednesday before the Austrian Grand Prix we were talking for two hours and came to an agreement. During the weekend, we were talking and renegotiating again.
"In Hungary, he told Mr [Red Bull owner, Dietrich] Mateschitz and me that he was ok with everything and that he was going to sign during the test on Tuesday. But he didn't.
"On Thursday, he then called and told me he was going to Renault. I can only assume that maybe he doesn't believe in the Honda project or that Renault offered him a lot of money."
Red Bull will end their 11-year association with Renault at the end of the season after their championship-winning relationship strained in recent seasons, culminating in a fiery reaction from Verstappen when his engine expired in similar circumstances in Hungary.
With Toro Rosso already using Honda engines, Red Bull will follow suit despite the risk that the move poses, given that they struggled upon their return to F1 with McLaren and their partnership was terminated after just three seasons together in order for the British team to take up Toro Rosso's supply of Renault power units.
With Gasly graduating to the senior team for next season, a seat has opened up at Toro Rosso for a new name on the grid, although it could yet be a returning face that lines up in 2019 in the form of former driver Jean-Eric Vergne.
The recently-crowned Formula E champion admitted at the weekend that his success in the all-electric series – as well as his victory in the LMP2 class at this year's le mans 24 Hours – has gained the attention of a number of teams regarding future drivers, one of which was "even a Formula One team".
"It's a possibility. It's funny how the world of motorsport changes," Vergne said at Silverstone at the weekend while competing in the World Endurance Championship. "When you change your state of mind, when you change a little bit how you work, you see the results straight away. You see it in the results, and you see it in how people look at you and how they speak to you. When you start representing a brand what you are, it changes a lot of things.
"Three years ago, I don't think anybody would have called me from F1 and said: 'Hey, do you have a contract for next season?' So it's great."
Join our new commenting forum
Join thought-provoking conversations, follow other Independent readers and see their replies