Sauber team up with Alfa Romeo for F1 2018 after agreeing 'technical and commercial partnership'
The team will be rebranded as Alfa Romeo Sauber in 2018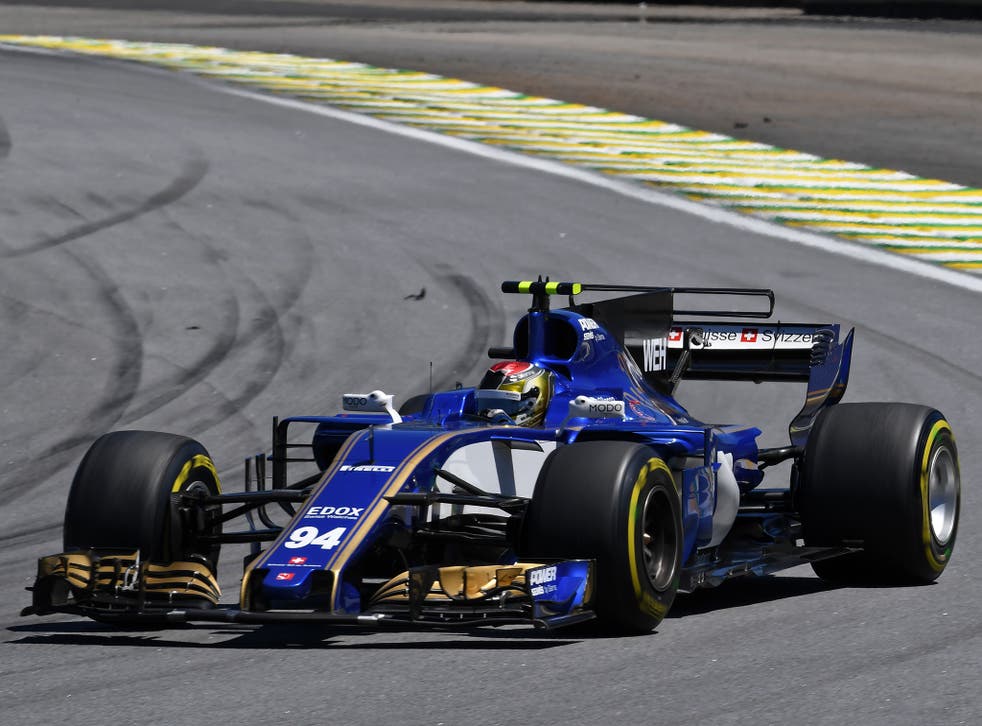 Alfa Romeo will return to Formula One for the first time in 30 years after reaching a multi-year agreement with Sauber, which could also have implications on their relationship with Ferrari.
The Swiss team, which has struggled financially for a number of years, will be rebranded as Alfa Romeo Sauber from 2018 after a technical and commercial partnership was agreed on Wednesday. The Italian manufacturer will have their logo carried on the car, although it will still be powered by year-old Ferrari engines.
Sauber also struggled with results in 2017, finishing last in the Constructors' Championship, with all five points coming from Pascal Wehrlein – who is not guaranteed a seat next season with Sauber still yet to confirm their driver line-up.
However, the arrival of the Alfa Romeo partnership could see them strengthen their ties with Ferrari, with both of the Italian marques coming under the Fiat umbrella. Ferrari have supplied Sauber with engines since 1997, barring a few years when they turned to BMW, and that relationship will continue next year.
Ferrari, whose main sponsor Santander pulled out of both their eight-year team sponsorship as well as their grand prix title and trackside branding for the last 11 years on Wednesday, have been vocal in their threat to pull out of F1 themselves if the proposed 2021 engine regulations aren't altered to favour their approach to the sport.
However, this announcement could well strengthen Ferrari's stance in F1, given that Sauber will effectively be a junior team for them in the same ilk as Toro Rosso is for Red Bull. Ferrari test driver Antonio Giovinazzi was loaked to Sauber at the start of this season to deputise for the injured Wehrlein, while GP2 champion Charles Leclerc, a member of the Ferrari Driver Academy, looks set for one of the two vacant Sauber seats in 2018.
"We are very pleased to welcome Alfa Romeo to the Sauber F1 Team," Sauber Holding AG chairman Pascal Picci said in a statement. "Alfa Romeo has a long history of success in Grand Prix racing, and we are very proud that this internationally renowned company has chosen to work with us for its return to the pinnacle of motorsport.
"Working closely with a car manufacturer is a great opportunity for the Sauber Group to further develop its technology and engineering projects. We are confident that together we can bring the Alfa Romeo Sauber F1 Team great success, and look forward to a long and successful partnership."
Alfa Romeo won the drivers' championship in the inaugural 1950 season with Nino Farina as well as the following season with five-time champion Juan Manuel Fangio, and they competed in F1 from 1950 until 1988 both as a constructor and an engine supplier.
Join our new commenting forum
Join thought-provoking conversations, follow other Independent readers and see their replies