Formula One reveals television audience is down so far this year despite a boost in on-track action
Exclusive: F1's boss Chase Carey said that although the racing has been thrilling, viewers have been turning off in Brazil and Italy which are home to the sport's two largest TV audiences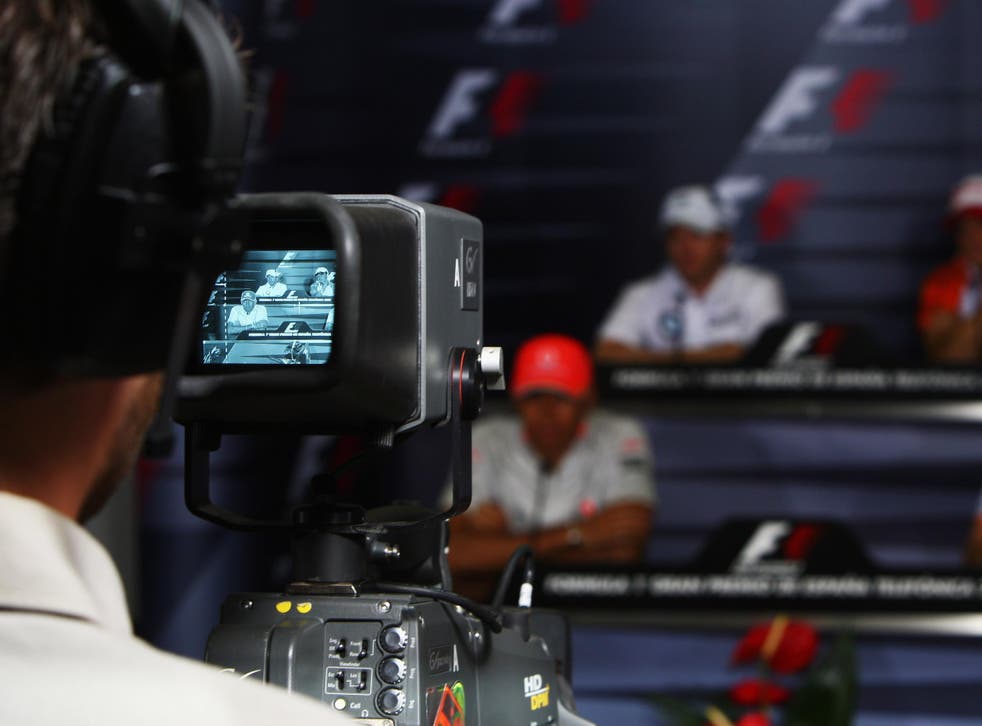 Formula One has revealed that its television audience is down so far this year despite a boost in on-track action which has seen three different drivers win the first four races.
Reigning champion Lewis Hamilton goes into Sunday's Spanish Grand Prix on the back of a victory at the previous race in Azerbaijan which gives him a lead of only four points in the championship. In second place is Ferrari's Sebastian Vettel who has won two races this year. The other was won by Red Bull Racing driver Daniel Ricciardo who was involved in a spectacular shunt with his team mate Max Verstappen in Azerbaijan which put both cars out of the race.
Talking yesterday, F1's boss Chase Carey said that although the racing has been thrilling, viewers have been turning off in Brazil and Italy which are home to the sport's two largest TV audiences. F1 has lost viewers in Italy due to pay-TV channel Sky Italia becoming the exclusive broadcaster this year whilst interest has softened in Brazil as its local hero Felipe Massa retired at the end of last year.
"TV viewership in the first four races is down a touch. Sort of down mid single digits," said Carey. "The down is driven by two factors, really two countries. Italy, where we have moved platforms from probably being more free to a bit more pay, so that has probably had the biggest impact.
"Brazil is a country without Felipe Massa racing. He was our Brazilian driver so that has an impact on viewership there. Actually, the majority of our countries, take the top 20 countries, the majority of them are up but the impact in those two markets brings it sort of down mid single digits."
According to F1's Global Media Report, 77.5m viewers watched the sport in Brazil in 2016 making it the single biggest market. It was followed by Italy which had 32m viewers contributing to F1's worldwide total of 390m. Although this fell to 352.3m last year it was driven by a change to a more accurate way of calculating the audience.
Over the past decade the total number of viewers has crashed by 41.3% and the driving force behind this has been a gradual switch to Pay TV broadcasters. They often outbid their free-to-air rivals by paying a premium for exclusive content which attracts subscribers.
Testimony to this, a report from investment bank Morgan Stanley states that Sky Italia is paying £98m annually which is 33% more than the previous year when it shared coverage with the free-to-air channel RAI. It is a taste of things to come in Britain as Channel 4's free-to-air coverage will get the red light next year when Sky becomes the exclusive broadcaster in a deal estimated to be worth £110m annually.
Pay TV broadcasters tend to have smaller audiences than those which don't charge to watch and this can dent the teams' income from sponsors. Sponsorship rates tend to be proportionate to the number of TV viewers but the teams don't lose out from blockbuster Pay TV deals as they share 68% of F1's profits as prize money.
The new Sky contract will give them a welcome boost as their prize money has reversed since F1's new owners Liberty Media took over the wheel in January last year. Liberty has increased F1's costs by hiring more staff, moving to a plush new office, rebranding the sport and revving up its marketing.
The increase in costs has reduced the profits and thereby the teams' prize money which plummeted 5% to $919m last year. In the first three months of this year it fell by a further $2m to $45m whilst F1's operating loss accelerated 3.8% to $109m due to "costs associated with additional headcount, new corporate offices, marketing and research."
Join our new commenting forum
Join thought-provoking conversations, follow other Independent readers and see their replies