Ferrari threat to leave F1 is very real if they believe new regulations won't allow them to win, says Bernie Ecclestone
Exclusive: Former F1 supremo believes that Sergio Marchionne's threat must be listened to if Liberty Media want to keep Ferrari in the sport beyond 2021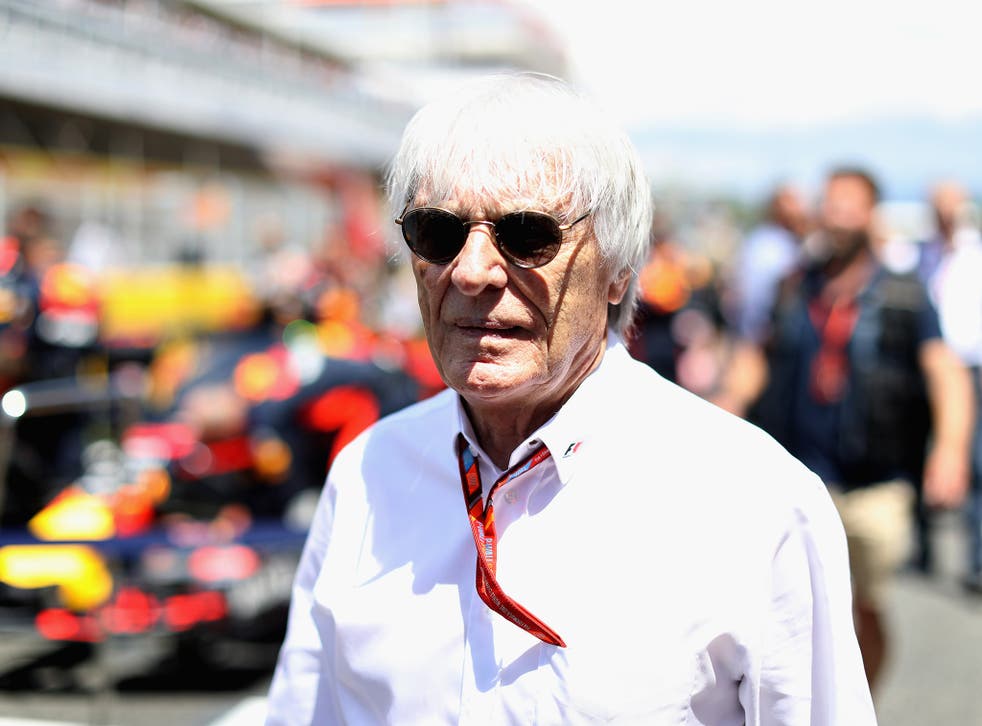 Bernie Ecclestone says that new engine regulations, which are due to be introduced to Formula One in 2021, could drive Ferrari out of the sport.
Ferrari is the only team which has been in F1 since the championship was created in 1950 and its 15 drivers' titles make it the sport's most successful team. However it hasn't won the championship since 2008 and its driver Sebastian Vettel was beaten to this year's title last weekend by Lewis Hamilton's Mercedes.
The recent downturn in its performance has been fuelled by F1's switch from a 2.4-litre V8 to a more environmentally-friendly 1.6-litre V6 turbo in 2014. Ferrari has struggled with the V6 and on Tuesday F1 revealed that it will use a cheaper and simpler version of the same engine when the teams' contracts expire at the end of 2020. Ecclestone says it could seal Ferrari's exit.
"If they can't win, they will put forward new regulations," he says. "If the regulations come out where Ferrari think it is going to be a struggle and they can't support the money then they will leave."
It follows comments from Ferrari's chairman Sergio Marchionne who said on Thursday that Ferrari and F1's American owners Liberty Media "appear to be at odds in terms of the strategic development" of the sport. He added that F1 "has been part of our DNA since the day we were born but if we change the sandbox to the point where it becomes an unrecognisable sandbox, I don't want to play anymore."
Ferrari made repeated threats to quit when its F1 contract previously came up for renewal but it signed up after Ecclestone boosted its prize money. It gets around £160m in prize money annually and £80m of it is guaranteed before a single race even begins. Although it finished behind Mercedes, its prize money haul outstripped that of the German team by a staggering £42.8m.
However, Liberty has turned its back on this strategy since it bought F1 in January and replaced Ecclestone in the driving seat with American media executive Chase Carey. It is understood that he will announce to the teams on Tuesday that Liberty plans to introduce a budget cap and balance the prize money to level the playing field. It would put the brakes on Ferrari's bonus.
"They don't want budget caps and all that," says Ecclestone. "They want to spend what they can afford to spend and I've always said the same thing. If people can't spend they have to go. If there are then only three or four teams something would have to be done but until that actually happens nobody is going to do anything. All the teams that say they can't afford it shouldn't put an entry in."
The new regulations could put Ferrari under particular financial pressure as it is one of only four engine manufacturers in F1 and although the V6 is remaining it will still need to be redesigned.
"It looks like no big change and is superficially similar – but there's massive change in there," said Mercedes' boss Toto Wolff. "We shouldn't be running away with creativity in coming up with new concepts, because it will trigger parallel development costs over the next three years."
It could be the driving force behind Ferrari's departure and when Marchionne was asked how he would feel about being the boss who led it away from F1 he replied "Like a million bucks because I'll be working on an alternative strategy to try and replace it. More rational one, too."
Join our new commenting forum
Join thought-provoking conversations, follow other Independent readers and see their replies