Jenson Button shows sombre and serious side as he prepares for F1 return on emotional weekend for motorsport
The 37 year-old Englishman is about to get behind the wheel again for the first time since Abu Dhabi in November but does so in the wake of Nicky Hayden's death earlier this week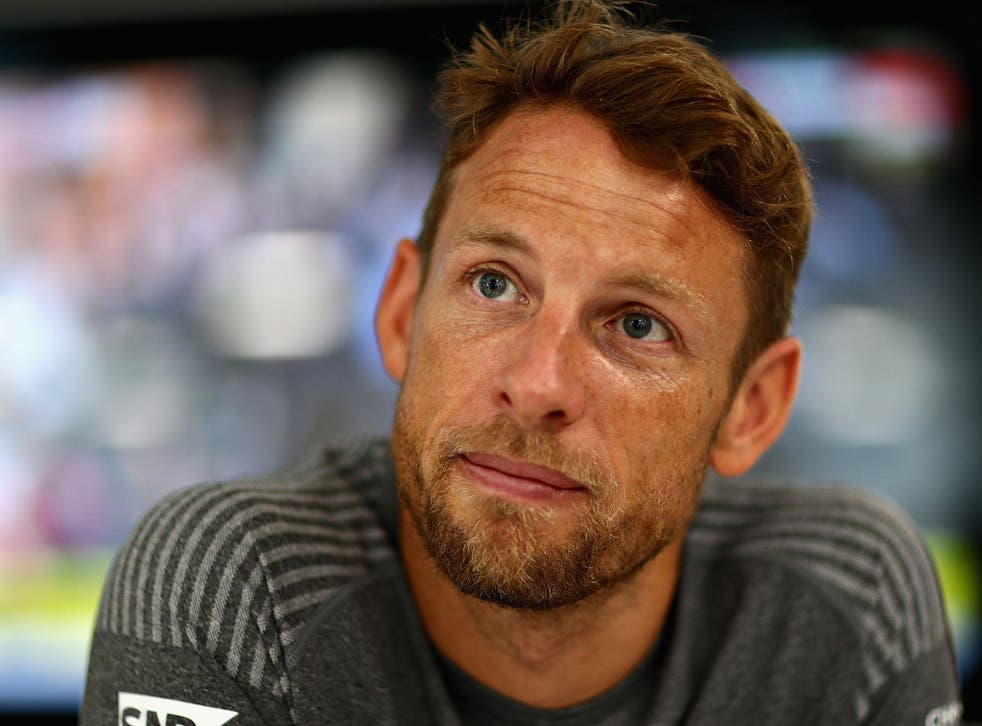 It's going to take a minor miracle for Jenson Button to emulate Indianapolis-based team-mate Fernando Alonso's extraordinary fifth place on the grid as he stands in for the Spaniard in Monaco this weekend.
But though the 37 year-old Englishman was hugely enthusiastic to be back in the F1 paddock, and to get behind the wheel again for the first time since Abu Dhabi late last November, there was a sombre and serious side to him as he voiced his support for the victims of the Manchester bombing.
"Obviously, it's horrific," said the tenth Englishman to wear a world champion's crown. "It's amazing how often it seems to be happening all around the world, and more and more in Great Britain. So, yeah, there aren't many words for it really, apart from my thoughts are with everyone that's been affected.
"The most heart-breaking thing… I mean every life is important but with mostly kids going to the concert that's what I think hurts the most for everyone. I'm not a parent, but I know a lot of people who are and I think that's what hits home the most, how heartless certain people can be.
"It's also been a pretty bad week for people we know and respect in motorsport as well, and the cycling world, well, the triathlon world for me. So, it's been tough with Nicky [Hayden] losing his fight over the last few days – it just shows you how precious it is. You've got to enjoy every moment."
Button himself had a near miss with a car while training on his bike on California's Pacific Coast Highway earlier this year, and was lucky to escape.
There's been criticism of his refusal to test the McLaren that Alonso has vacated, particularly in Bahrain in April, but he said: "It's great to be back, good to see so many faces I haven't seen for six months. The preparation has been good; apart from I haven't obviously driven the car. So that's not perfect.
"But the option was to do half a day in Bahrain, which I though was absolutely useless for me to do, because it's a completely different type of circuit. I thought it was best if I do a few days in the simulator, so I was raring to go and spent a lot of time getting a feel for the car there. It's been interesting. You know, most of the stuff is the same, but there are a few things to learn. But it's still a racing car, and we're all in the same boat here having to get used to it being a bit wider."
He says he jumped at the chance when McLaren offered it as Alonso's deal was completed. "I asked my dogs and they said, 'We can do without you for a week or so'. My girlfriend said, 'You gotta do what you do," and I said yes. It was my decision. I could have said no if I wanted to, as we all can – no one wants a racing drive who doesn't want to drive."
But he said that racing at Indianapolis is not something that has ever appealed.
"It's not something that I've thought about. Personally, I was surprised that Fernando was interested in doing it, but we all like different things. We're racing drivers, we're not just F1 drivers, and we like trying other sports. For me, I'd like to do Le Mans one day, I think it would be a great experience, a great team atmosphere. Obviously it has to be the right opportunity, like Nico Hulkenberg had [the current Renault pilot won the race with Porsche in 2015].
"I would like to race in NASCAR, I think that'd be fun. Yeah, I went along to one of the races this year, Jimmie Johnson invited me and I had a great time and loved seeing 'the show' as it is. It's very different to other motorsports, but equally it's a challenge. It's a massive challenge. Who knows? And then there's the other motorsports that I love, like Rallycross. There are many things – but Indy hasn't been up there for me, for many different reasons."
Join our new commenting forum
Join thought-provoking conversations, follow other Independent readers and see their replies