Untouchable Lewis Hamilton shows his class to clinch 71st pole in Japan
No one could get close to Hamilton as the three-time world champion broke the lap record in Suzuka on his way to his maiden pole around this circuit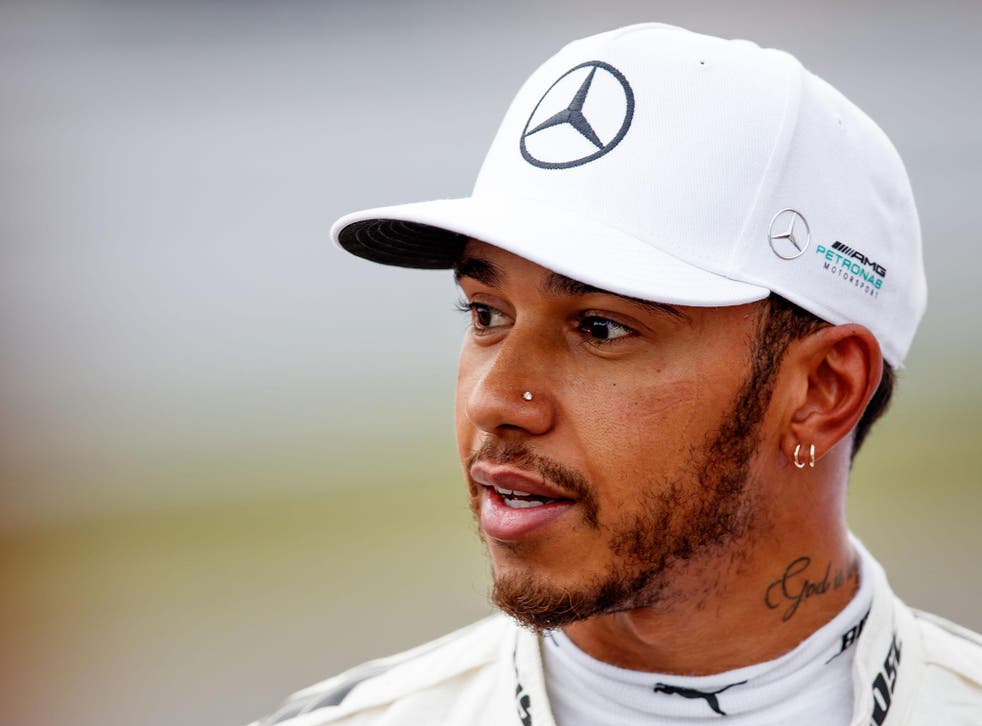 Back in the day, one of the most sensational things about watching Ayrton Senna on a qualifying lap was the way he could suddenly redefine the ante with a lap nearly a second quicker than he, or anyone else, had gone. Sometimes others would eventually get close, but he was always the one who seemed able to venture first into the unknown territory.
In many ways, Lewis Hamilton's never-say-die style is much more reminiscent of Gilles Villeneuve's artistry and gallantry, but here in Suzuka the world championship points leader was Sennaesque.
It sounds foolish to suggest that the past two races have been tough for him – a first and second while arch-rival Sebastian Vettel scored just a fourth and fell 34 points behind him. Yet the Singapore and Malaysia races were trying for a team that is used to setting the pace.
It was not until the hours before first practice here on Friday that Mercedes finally decided to stick with the new aerodynamic configuration which Hamilton had rejected the previous week in Sepang, but he, and they, made it work, and when the chips were down Hamilton was untouchable.
Incredibly, though, a stunning 71st pole position was his first at a circuit he adores.
The signs were there all along. Vettel set the pace in first practice but Hamilton was within a couple of tenths; in the wet second session when he was only one of five drivers to venture out, Hamilton was head and shoulders above the others; in this morning's final session, he was within thousandths of team-mate Valtteri Bottas, even though traffic ruined his two final laps.
In the first qualifying session he was fastest, thousandths ahead of Ferrari's Kimi Raikkonen and Red Bull's Max Verstappen, the man who beat him in Malaysia. But where they had used the softer and faster Pirelli supersoft tyres, Hamilton did his time on the softs.
It was in the second qualifying session that he dropped the bombshell. His best in Q1 had been 1m 29.047s. His first lap in Q2 was 1m 27.819s.
Vettel eventually worked down to 1m 28.225s, setting up a dramatic finale in Q3, but Hamilton owned that, too. Bottas set the pace initially with 1m 27.986s on their first runs, but Hamilton soon reset that with 1m 27.345s as Vettel battled to 1m 27.797s.
Bottas made the jump to 1m 27.651s on his second run, Vettel to 1m 27.791s, but Hamilton shaved off another fraction with 1m 27.319s, light years ahead by F1 standards. Just as Vettel had buzzed back in Singapore when he took the pole, so Hamilton seemed to vibrate here.
"Definitely that was a fantastic session," he gasped. "How the team timed everything, in terms of the right time to go out, positioning the car on the track, all of that has to work perfectly and this weekend the team were so on it. The found the right time, the right space, to enable me to deliver the laps, and that was such a tribute to all their hard work.
"And I was very much on it, I didn't make one mistake, each lap just got better and better, and it's all about building a foundation, lap after lap."
Adrenaline oozing from every pore, he continued, "This is one of the greatest, if not the greatest track. With this car it's just mind-blowing, the craziest rollercoaster ride at insane speeds. This car is throwing us around inside but we are able to throw it around, too. I hope the cars we have continue to get better as they have this year. In 10 years, this is my first pole here. 10th time lucky, and I'm so grateful for that."
So how did that happen, and why hadn't it happened before?
"It's interesting," he mused, "every single time before I'd struggled to find the right balance here, and I was often not starting on the right foot, or sometimes when I was on the right foot I'd lead the car in completely the wrong direction on set-up. It was always up and down. Definitely, this is the first car I've really felt has been underneath me all weekend here.
"We've made small tweaks and generally a better job has been done globally, from the engineers and my knowledge of the car being better than before, so that enabled me to go out and do the job. It was a real confidence builder for us as a group, so I hope I can capitalise on today's great work."
Vettel listened to all this with a very slight air of resignation about his body language. But he'll be fighting tooth and nail tomorrow. And there was a little gift courtesy of Bottas; Vettel takes his second place on the grid as the Finn drops five thanks to a gearbox change.
"Qualifying was pretty good, I'm pretty happy, to be honest," Vettel said. "The car balance was getting better and better. Obviously, we were lacking a bit of performance but all in all I think it was a positive day.
"The last run in Q3, I tried a little bit more than there maybe was but I obviously knew the gap behind was quite big and Valtteri wasn't really a threat because he gets the penalty tomorrow. So I took a bit more risk, it didn't work, but I'm still happy with third and then a front row for tomorrow. We'll see.
"I don't know which sort of pace they [Mercedes] will have. They have been a bit up and down: last week they weren't very quick; this weekend they seem to be back to normal. So far this year it's been very close. I expect it to be very close tomorrow. Normally we are a bit stronger in the race compared to quallie, so that's where I guess we get together and see what we can do."
In recent weeks Hamilton's car has variously been described as capricious, a diva and stubborn. But was it days like this when she makes it up?
"Definitely, definitely," Hamilton laughed. "Motor sport is about ultimate performance from myself but also from the car. So it's definitely great when she comes together on days like this. Let's hope that she's not stubborn tomorrow."
Join our new commenting forum
Join thought-provoking conversations, follow other Independent readers and see their replies