Lando Norris still waiting to speak to Lewis Hamilton after McLaren promotion
Norris, who turns 19 next month, will become Britain's youngest ever Formula One driver at next season's curtain raiser in Melbourne, Australia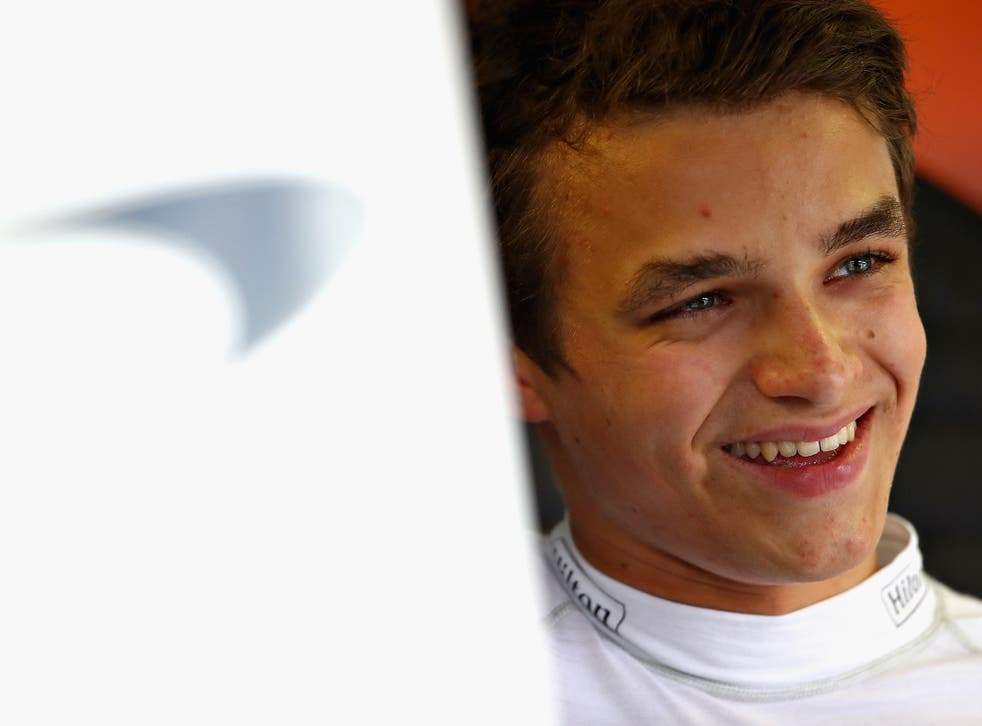 Lando Norris has not spoken to Lewis Hamilton since his promotion to McLaren's race team was announced.
Norris, who turns 19 next month, will become Britain's youngest ever Formula One driver at next season's curtain raiser in Melbourne, Australia.
The English teenager has followed a similar path to Hamilton, winning the prestigious Formula Three championship last year, while also being hired by McLaren.
He will become the first British rookie to race for the Woking team since Hamilton burst on to the scene nearly a dozen years ago.
"I don't have Lewis's number," Norris said. "I don't think I have ever spoken to Lewis, maybe once.
"It would be nice to because he is a cool guy."
Hamilton is on the brink of becoming a five-time world champion after moving 67 points clear of Sebastian Vettel with just 100 remaining. Indeed, his title coronation could take place in America a week on Sunday.
Norris will join Hamilton as the second British driver on the grid in 2019.
George Russell, the 20-year-old Mercedes junior who is on course to win the Formula Two championship, the feeder series to F1, is hopeful of making it a British trio by joining Williams.
Norris' promotion was announced after last month's Italian Grand Prix. He will team up with Carlos Sainz, who is joining the struggling British outfit from Renault.
Norris added: "Life has not changed for me that much. In terms of everything I do here at the track, and everything I do back at the McLaren factory, it is all pretty similar.
"The main thing, is you have more people asking for photographs and autographs.
"I feel more relaxed and that is a big thing, too. For instance, it was nice knowing that when I went out in Japan for practice, it wasn't like I had to nail this, and nail that, and try and do a really good lap compared to Stoffel (Vandoorne) or Fernando (Alonso). It was a bit more just get out there and do what I do and be more natural."
Join our new commenting forum
Join thought-provoking conversations, follow other Independent readers and see their replies