Major shake-up at McLaren as racing director Eric Boullier quits with immediate effect
Boullier joined McLaren in 2014, but has overseen the British team's worst run in their 52-year history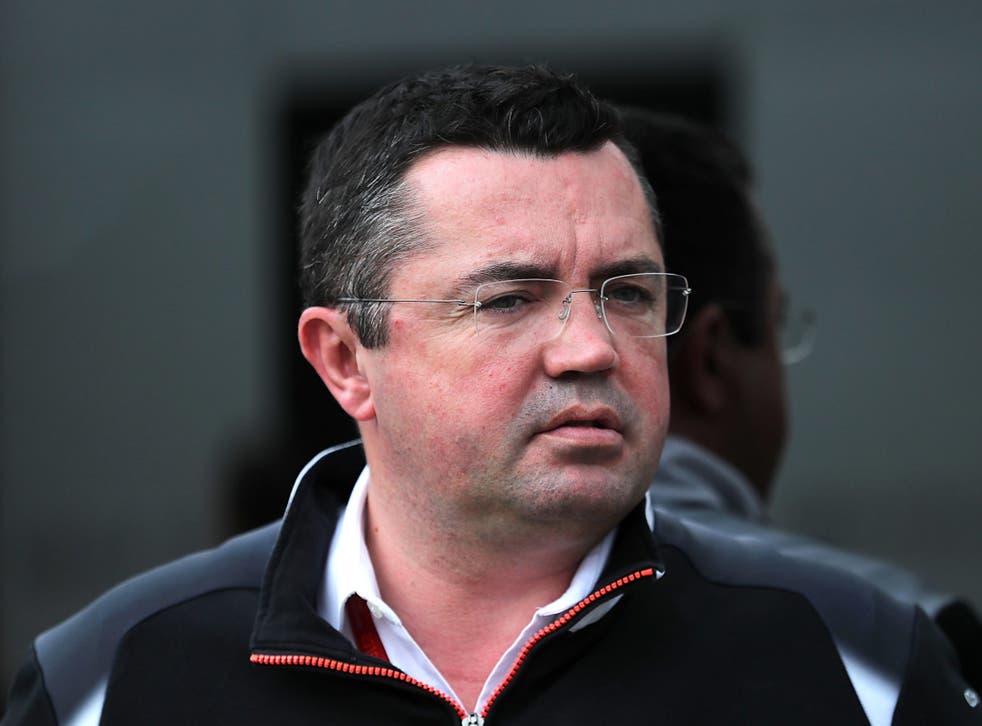 Eric Boullier, McLaren's under-fire racing director, has resigned from his post with immediate effect.
Frenchman Boullier joined McLaren in 2014, but has overseen the British team's worst run in their 52-year history.
Gil de Ferran, a former IndyCar champion, takes up the new role of Sporting Director, while Andrea Stella, who moved to McLaren with Fernando Alonso from Ferrari, is promoted to Performance Director.
Boullier's position has come under increasing scrutiny this season following the team's continued failure to improve.
Boullier, 44, insisted only a fortnight ago that he would not resign despite reports of a staff revolt at the team's Woking headquarters.
But only days before their home race at Silverstone, the British team have moved him on in a dramatic shake-up of their management structure.
Zak Brown, the team's American chief executive said: "The performance of the MCL33 in 2018 has not met the expectations of anyone at McLaren, especially our loyal fans. This is not the fault of the hundreds of committed and hard-working men and women at McLaren.
"The causes are systemic and structural, which require major change from within. With today's announcement, we start to address those issues head on and take the first step on our road to recovery.
"I would like to take this opportunity on behalf of the entire team to thank Eric for his service and contribution to McLaren and wish him well in his future endeavours."
Boullier added: "I am very proud to have worked with such a brilliant team over the past four years, but I recognise now is the right time for me to step down.
"I want to wish everyone at McLaren the best for the remainder of the season and for the future."
McLaren have won 20 drivers' and constructors' championships, but they have not won a race since 2012, and have failed to finish on the podium in more than four years.
Boullier claimed last year that McLaren were being held back by their engine supplier Honda, and believed they boasted one of the best cars in the field.
But despite spending roughly £60million to severe ties with Honda and switch to Renault power, McLaren still find themselves at the wrong end of the grid.
Fernando Alonso, who is out of contract at the end of the season, has scored all but eight of the team's 44 points this season.
They are sixth in the constructors' championship, 203 points behind Ferrari.
Join our new commenting forum
Join thought-provoking conversations, follow other Independent readers and see their replies