Isle of Man TT 2015 highlights: Witness the world's most dangerous race from around the 37.733 mile course
The Independent took in the thrilling sights and sounds that grace the Isle of Man for two weeks every year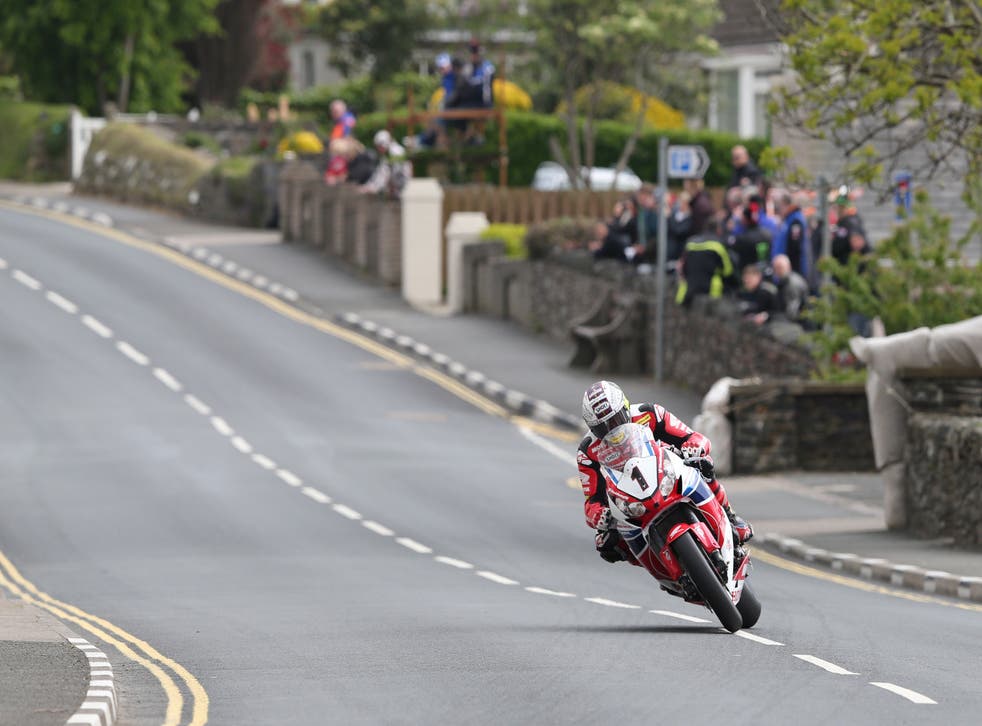 Once a year, the tranquil streets of the Isle of Man become home to a cacophony of burning rubber; the silence of the countryside slowly penetrated by the faint grumble of an engine that builds to a deafening crescendo as a wave of motorbikes zoom past in a blur.
The Isle of Man TT race attracts 40,000 to the island nestled between Britain and Ireland for the sport's most coveted prize. The rarely thought about island basically shuts down for two weeks to allow motorcycle fanatics to revel in the sport's greatest stars.
Besides the drama of the race, to date, 246 rides have been killed on the course of over 37 miles of mountain routes, with bikes reaching speeds of close to 200mph.
The Independent's Jack de Menezes shot exclusive footage from this year's Isle of Man TT, watch some highlights from the event in the video below:
Read more: McGuinness riding his luck in hunt for Senior history
Bruce Anstey has heart-stopping moment
Hat-trick hero Ian Hutchinson makes it a Supersport double
Join our new commenting forum
Join thought-provoking conversations, follow other Independent readers and see their replies