Le Mans 2014: Kazuki Nakajima forced to retire from race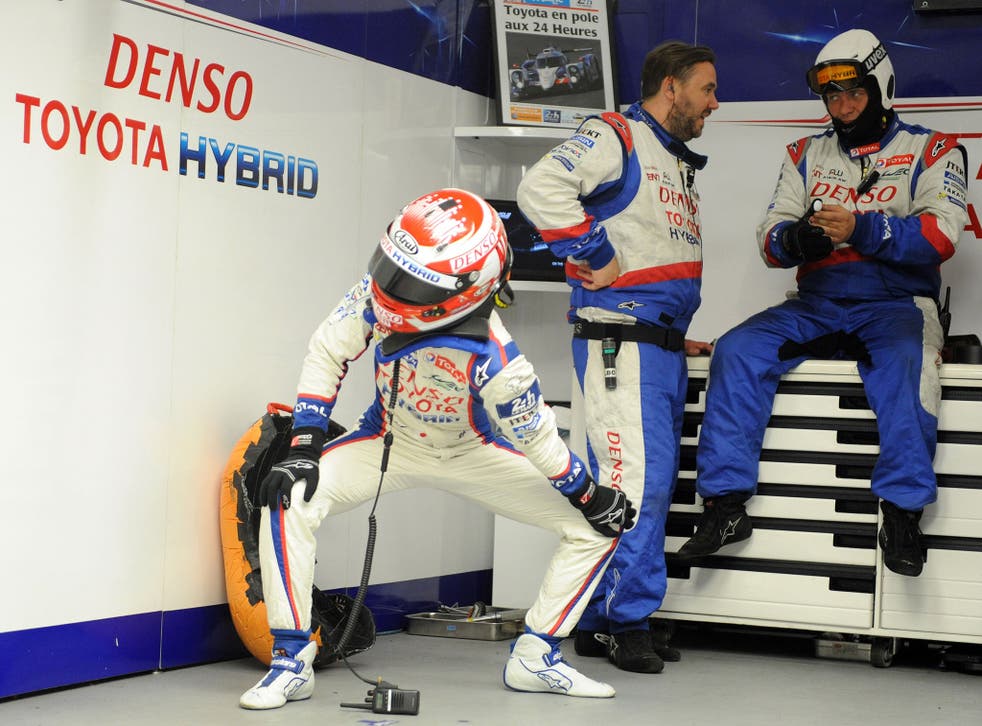 Toyota's hopes of ending Audi's stranglehold at Le Mans came to an abrupt halt as their leading car was forced to retire from the front with 10 hours remaining of the 2014 24 Hour race.
The number seven car had been leading for the majority of the race, the third round of the World Endurance Championship, after qualifying in pole position but an electrical issue saw Kazuki Nakajima park up before the Porsche curves.
That handed the lead to Audi's number two car, piloted by Benoit Treluyer, and meant the team were now firm favourites to claim a fifth successive win at the Circuit de la Sarthe.
It was not to be all plain sailing for the German manufacturer, as Treyuyer then had to pit from the lead to have the car's turbo changed and, during his 20-minute stop, the lead passed into the hand of the number one Audi.
As dawn broke over the track, Porsche continued a strong showing on their return to the championship having seen both cars hampered with technical issues on Saturday.
Mark Webber was leading the charge in second place but was still just under two minutes behind leader Marc Gene as the race reached the 16-hour mark with the sister Porsche still running in fifth.
The sole remaining Toyota was five laps down on the number two Audi in fourth place, still making up ground following an accident early on in the race that also led to the third Audi retiring.
With only 90 minutes gone an unexpected rain shower arrived in force, quickly making racing conditions more difficult and it was not long until the first safety car of the race was required.
Nicolas Lapierre appeared to spin the Toyota by himself and tagged Marco Bonanomi on his way into the wall, whilst almost simultaneously the Audi was smashed into by Sam Bird's AF Corse Ferrari who had nowhere to go to avoid an accident.
With the help of the marshals, Lapierre managed to turn his car in the right direction and made it back to the pits - already two laps behind Alexander Wurz, but Bonanomi was left visibly distraught as the Audi was deemed to be beyond repair.
Whilst the front runners were either tripping over one another or overcoming issues, Wurz had led away from the front of the grid in the ill-fated number seven Toyota, which had looked on course to live up to pre-race suggestions that the Japanese marque had enough to see off Audi.
But the electrical fault, coupled with the incident for the number eight car inside the opening two hours, meant all the initiative now lay with the recently-dominant Audi once more.
Join our new commenting forum
Join thought-provoking conversations, follow other Independent readers and see their replies