Lotus play down speculation linking Kimi Raikkonen with move to Red Bull
Uncertainty over the future of Mark Webber means constructors champions could be on look out for new driver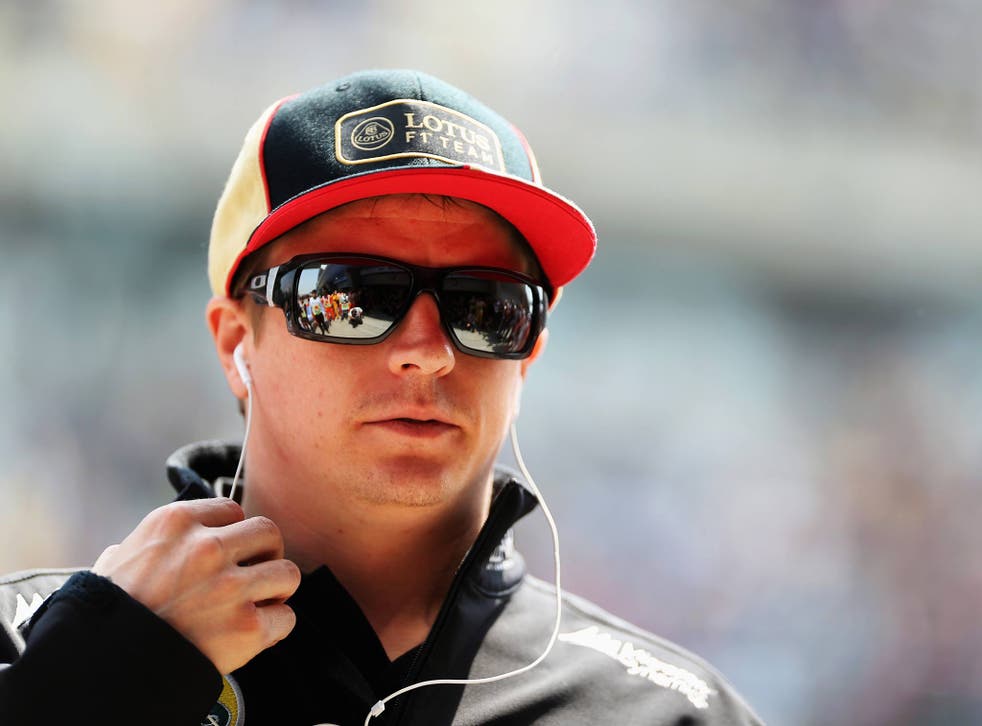 Lotus owner Gerard Lopez has dismissed early overtures from Red Bull for Kimi Raikkonen as 'game-playing'.
In light of the increasingly fragile relationship between Formula One world champion Sebastian Vettel and Mark Webber, speculation is rife this will be the latter's final year with the team.
Red Bull owner Dietrich Mateschitz has already been sounded out about potential replacements, although he has insisted Webber is "definitely a candidate".
However, when asked about 2007 world champion Raikkonen, who has so far performed wonders for Lotus since his arrival at the start of last season, Mateschitz was highly complimentary.
In describing Raikkonen as "cool and fast and always a candidate", Mateschitz has stirred up a hornet's nest, with the Finn claiming to be "flattered" by such remarks.
Lopez appears to have a fight on his hands in keeping Raikkonen, but for now he is taking such comments from Mateschitz with a pinch of salt.
"Kimi's position is going to be based on a bunch of things and not on what Red Bull say - I think they have their hands full right now," Lopez said regarding the battle between Vettel and Webber.
"As far as we are concerned, the relationship with Kimi is excellent.
"We are where we want to be, he is where he wants to be, and I can guarantee you Kimi is not the kind of guy who is going to sign any sort of pre-contract - not with anybody.
"If we keep giving him what he wants then I don't see there is any reason for him to go anywhere, and we are happy so we don't see any reason for us to replace him.
"With regard to Red Bull, it's part of the whole game right now as they've got their own issues.
"In saying something like that, maybe they're trying to see if that can help them, but I don't see how.
"We are where we are, and I think Kimi will stay."
After finishing third in last season's drivers' championship, and with the 33-year-old Finn firmly in the hunt for this year's title after three races, Lopez knows Raikkonen's form is attractive.
On a run of 20 successive races in the points, Lopez added: "Kimi is a past world champion, and he can be world champion on any other day given the quality of his driving and his experience.
"He doesn't put a foot wrong. We saw that last year, we've seen it this year, and he's very consistent.
"He finished third last year, and I've said he can go higher, so now we will see how much higher he can go."
PA
Join our new commenting forum
Join thought-provoking conversations, follow other Independent readers and see their replies