McLaren axed Kevin Magnussen by email – on his birthday
Magnussen finished second on his debut at the Australian Grand Prix, but was forced to move aside after just one season following Fernando Alonso's arrival from Ferrari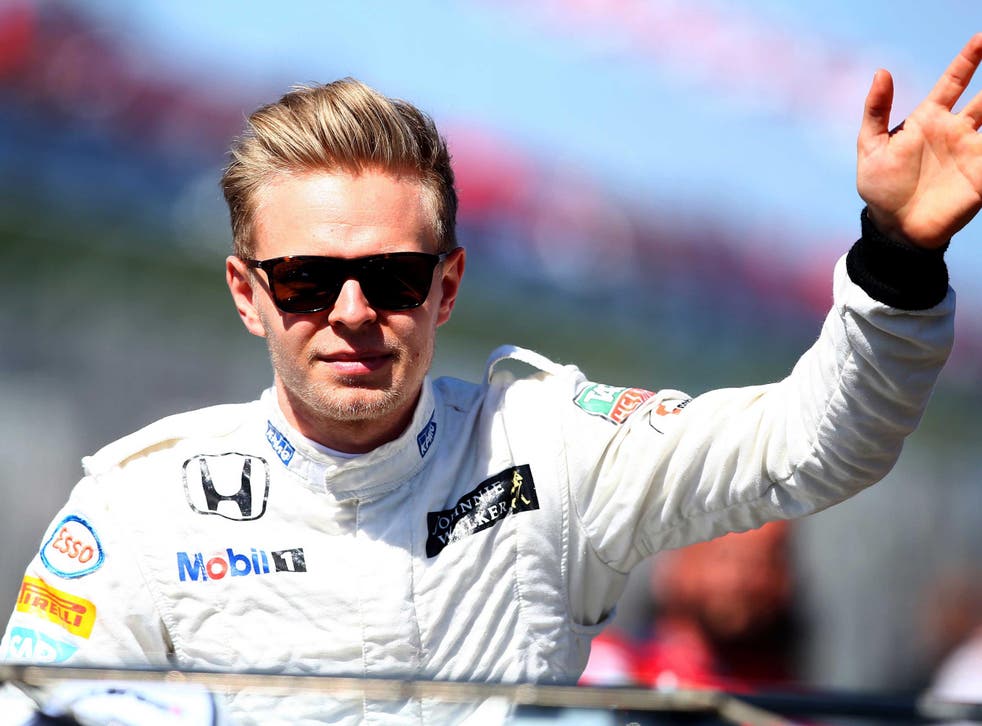 The McLaren reserve driver Kevin chas been dropped by the Formula One team, but the manner in which he was told has added insult to injury. The bad news came in an email. And it was not even from McLaren chief executive Ron Dennis, but his personal assistant. And it arrived on the Dane's birthday.
Magnussen joined McLaren in 2010 as part of the team's young driver programme and landed a full-time race seat last season. Partnered with Jenson Button he finished second on his debut at the Australian Grand Prix, but was forced to move aside after just one season following Fernando Alonso's arrival from Ferrari.
Magnussen remained hopeful of returning to the grid for McLaren next year, but after it was announced Button would be retained and Alonso said he would see out his three-year contract, the Dane was left with nowhere to go.
Reports on Thursday claimed McLaren would not be renewing Magnussen's contract at the end of the year, and he confirmed the news 24 hours later. "When the date of McLaren's option on me passed, I was kind of waiting to hear from them," said Magnussen, who turned 23 earlier this month. "I didn't hear anything for a few days, and then, after about a week, when I saw an email from Ron's [Dennis] personal assistant Justine [Bowen] in my inbox, I had an idea of what it might be. It was a short paragraph explaining that there would be nothing for me in the future. It arrived on my birthday, actually."
Magnussen described his five-year stay with McLaren as "good and bad", feeling he had done enough to keep his place in the race team after his rookie season last year.
Magnussen added: "By the end of the season I had reason to be hopeful that I was going to be retained as a race driver for 2015.
"In the end, the decision-making process dragged on all through the autumn and I only found out that I'd been dropped in mid-December, which left me no time to find an alternative drive. I was gutted, I admit. Not a great Christmas."
Magnussen remains hopeful of being on the Formula One grid in 2016, but his options appear slim, with only one seat each at Lotus and Haas, the newly formed American team, available. "I've had good talks with a number of Formula One teams, and some of them are still going on," Magnussen added.
"I have chances there. Formula One is still my aim. My ambitions haven't changed. I know how to win races, I know how to win championships and I still intend to be Formula One world champion. That won't change."
Meanwhile, the owner of the Miami Dolphins is reportedly planning to buy a stake in F1. Stephen Ross, backed by Qatar Sports Investments, is targeting a bid for CVC Capital Partners' controlling stake in F1, according to the BBC. The deal for CVC's 35.5 per cent stake could be worth up to $8bn (£5.2bn).
Join our new commenting forum
Join thought-provoking conversations, follow other Independent readers and see their replies