Lewis Hamilton on Michael Schumacher ski accident: 'Experience' gives F1 legend chance to 'show his character'
Mercedes driver says 'all things happen for a reason'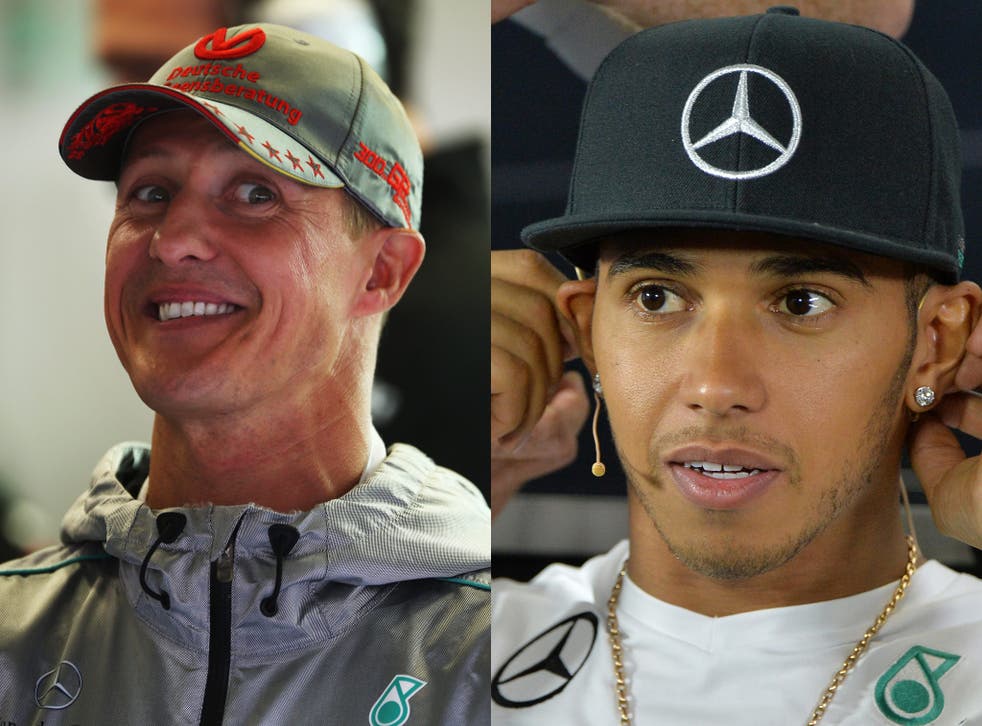 Speaking before the season opening Grand Prix in Australia, Lewis Hamilton has said in relation to Michael Schumacher's skiing accident that "all things happen for a reason".
Schumacher is currently in a coma, a full two-and-a-half months after being involved in a skiing accident in which the seven-time Formula One champion hit his head on a rock.
A statement was released earlier this week in which it was revealed the German is showing "small, encouraging signs", with his family adding that they remain positive about the 45-year-old making a recovery.
With the start of the 2014 F1 taking place in Melbourne this weekend, Schumacher's condition has come back on the agenda and current drivers are being asked for their views.
British driver Hamilton suggested the accident has given Schumacher an opportunity to prove his character.
"He's a legend in the sport, you know, who has achieved so much, a very motivated individual. So I feel like all things happen for a reason," said the Mercedes driver.
"I think that this is an experience that will really show his character and depth and even more so than any other experiences he's had."
Former Ferrari team-mate Felipe Massa also spoke about Schumacher, who is being treated at the University of Grenoble hospital in France.
"I keep praying and believe that things can be okay for him and he's coming back," said the Brazilian, who is driving for Williams this season.
Career in Pictures: Michael Schumacher

Show all 17
Massa added: "I always think about him every day, pray for him every day.
"For sure it was a shame to see what's happened, but I keep thinking about him. He's on my helmet."
Join our new commenting forum
Join thought-provoking conversations, follow other Independent readers and see their replies