Protests brew in Bahrain as motor racing takes a back seat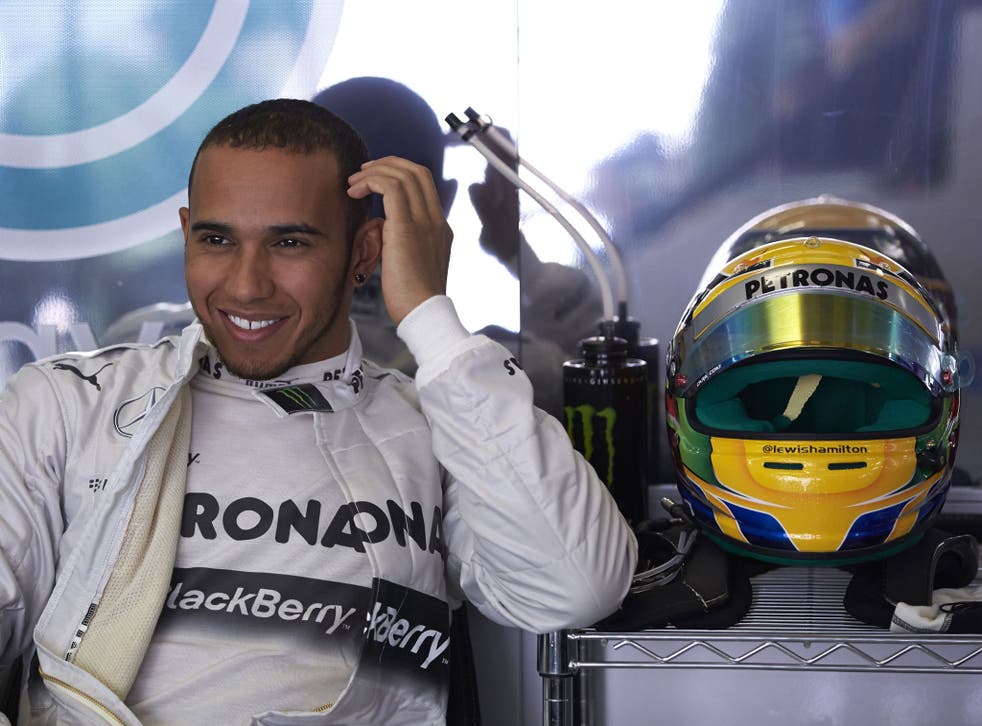 Long before the Chinese Grand Prix started here in Shanghai, Formula One was once again reverberating to the jungle drums of Bahrain, where last year's controversial race aroused worldwide condemnation. Little may have changed outwardly, but talks have been going on for months between the ruling Sunni factions and pro-democracy Shi'ite protesters. While the dialogue is seen as a small step towards progress, protesters have continued to foment unrest in the out-lying villages of Sitra and Sanabis, where it is claimed up to 20 arrests have recently been made.
Sarah Leah Whitson, the Middle East director of the New York-based watchdog Human Rights Watch, said last week: "Bahraini authorities are arbitrarily detaining opposition protesters in advance of the Grand Prix. This suggests officials are more concerned with getting activists out of circulation than with addressing the legitimate grievances that have led so many Bahrainis to take to the streets."
Bahrain's public security chief, Tariq Al Hassan, countered: "We deny that claim and have clarified that only four suspects were detained in connection with a recent Molotov attack on the Ministry of Foreign Affairs building."
Politicisation of the race is inevitable given F1's global reach. Last year it crassly allowed its logo to be used in an unjustified proclamation of unification. This year, protesters' banners bear slogans such as: "Our blood is your car fuel" and: "Our skulls are crushed under your wheels."
Separating fact from fiction is delicate work, as both sides are highly adept at manipulating public relations propaganda to prove their disparate points. F1 remains divided as to whether the sport should allow itself to be treated this way. Following a recent briefing held by the Labour MP Richard Burden, who has long argued that the sport should avoid the troubled nation, former world champion Damon Hill was quoted as saying: "The question is whether Formula One going to Bahrain would be enabling or furthering brutal repression, by appearing to endorse the treatment being meted out. There is a perception that the sport is being used."
But in Shanghai he explained: "I don't deny a word, but I was there as a journalist expressing a view while Richard Burden was making his points. What I said was not by nature a statement by Damon Hill on Bahrain, and it would be unfair for it to be seen as such.
"I believe it would help if the sport made it clear that it takes no sides when going there. The FIA [motorsport's governing body] should be making it abundantly clear that its presence does not represent alliance to any political faction."
Burden said: "If I was Jean Todt, the FIA's president, I would not want to run the race in the absence of the proper benchmarks and milestones. Based on what I hear from the opposition forces, F1 will be even more of a focus for discontent this year, and the demonstrations will increase."
Formula One's ringmaster, Bernie Ecclestone, yesterday reiterated his belief that there will be fewer problems. "I haven't had any negative reports from anybody there," he said. "Somebody who actually lives there said everything's very normal."
The Independent's investigations during last year's events revealed an often-overlooked point: many Sunnis and Shias agree that the race is crucial to the Gulf kingdom's economic wellbeing, and that without it the already inflamed situation would only be exacerbated.
On track here yesterday, Lewis Hamilton took the first pole position of his Mercedes career as the troubled Red Bull team stumbled.
"I had to make sure the radio was off after my engineer told me I had pole, because I was so excited," Hamilton said. "None of us expected this level of performance at this stage of the season and it's a real bonus."
Join our new commenting forum
Join thought-provoking conversations, follow other Independent readers and see their replies