Qatar gears up to enter the Grand Prix circuit in attempt to boost sporting legacy ahead of the 2022 World Cup
EXCLUSIVE: Bernie Ecclestone reveals Qatar plan to join Abu Dhabi and Bahrain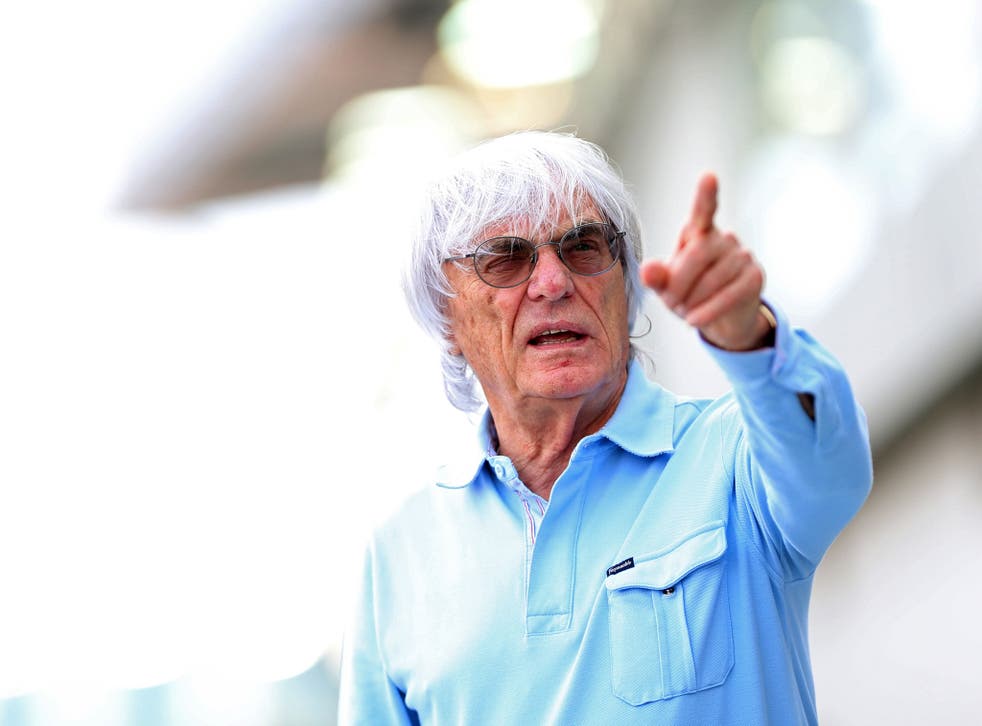 Formula one boss Bernie Ecclestone has revealed that Qatar is planning to host a grand prix in a bid to build up the sporting legacy in the tiny Gulf state which controversially won the right to stage the 2022 World Cup.
A grand prix in Qatar would bring F1's tally of races in the Middle East to three as it would join others in Bahrain and Abu Dhabi, which hosted Sunday's season finale.
Sources suggest that Qatar would have to pay around £50m annually to host a race, topping the record of £46.3m paid by Abu Dhabi and bringing the total fee to around £500m as contracts typically run for 10 years.
Qatar's 3.4-mile Losail circuit has hosted F1's feeder series GP2 and is home to the motorcycle championship MotoGP. However, Ecclestone isn't ruling out an F1 street race which would allow the Grand Prix to stand out from its rivals in the Middle East.
"We are looking at all possibilities there. Qatar is not signed but they are ready to go," says Ecclestone, adding that he doesn't think three races in the Middle East is too many. Losail is floodlit, and the MotoGP race takes place at night, so an F1 race there could follow Abu Dhabi's format of starting in twilight.
Ecclestone said the details of the negotiations were confidential, but it is thought that if the race gets the green light it would take place by 2017 at the latest. Last year Qatar was reportedly being considered as a venue for pre-season testing but its ambitions have grown.
A record 20 races will be staged next year with the addition of a Grand Prix in Mexico, and Azerbaijan will follow in 2016.
For years, 20 races was the limit because team staff refused to spend more time away. However that changed last year when the teams signed contracts which require majority consent from Ferrari, McLaren and Red Bull Racing if the calender exceeds 20 races.
Ferrari yesterday appointed their third team principal in eight months. Former Philip Morris executive Maurizio Arrivabene has taken over from Marco Mattiacci, who succeeded Stefano Domenicali only in April after the latter resigned.
Where Mattiacci came from Ferrari's road car sales arm in North American, Arrivabene knows the team inside out having represented sponsor Marlboro for decades, and the 57-year-old is also a member of the F1 Commission.
Ferrari president Sergio Marchionne said: "We decided to appoint Maurizio Arrivabene because we need a person with a thorough understanding not just of Ferrari but also of the governance mechanisms and requirements of the sport."
The appointment reflects the major restructuring as Sebastian Vettel prepares to take over from McLaren-bound Fernando Alonso.
Join our new commenting forum
Join thought-provoking conversations, follow other Independent readers and see their replies