US Grand Prix on verge of being axed claims Bernie Ecclestone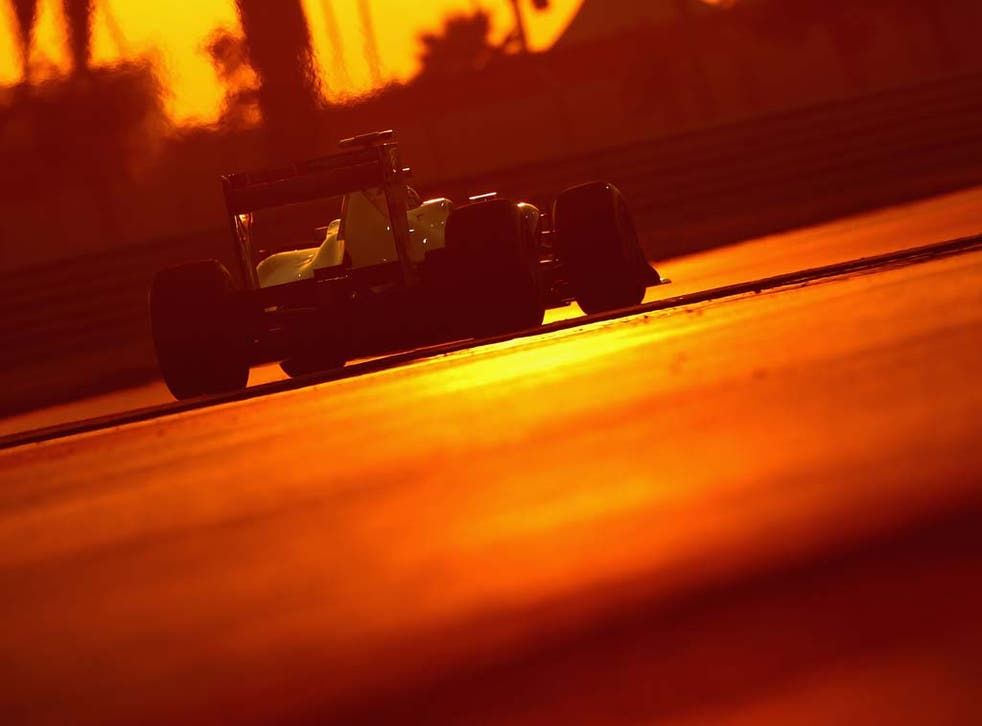 Formula One supremo Bernie Ecclestone today said the United States Grand Prix is on the brink of being axed from next year's calendar.
In a remarkable twist to the ongoing story, it was believed Tavo Hellmund's Full Throttle Productions owned the rights to host the race, scheduled for November 18 in Austin, Texas, next year.
However, Ecclestone has revealed to Press Association Sport the contract with Hellmund was recently cancelled after he was found to be in breach.
This has left Ecclestone negotiating with track developers, Circuit of The Americas (COTA), who yesterday halted work on construction.
COTA claimed in a statement issued yesterday that "the contract between Formula One and Circuit of The Americas has not been conveyed to Circuit of The Americas per a previously agreed upon timetable".
That has angered Ecclestone who claims the reason why no contract has been issued is because he has yet to receive a guarantee or a letter of credit that he will be paid.
"We've done everything we bloody well can do to make this race happen," Ecclestone told Press Association Sport.
Asked if the USGP was in danger of being dropped ahead of the final World Motor Sport Council meeting in New Delhi on December 7 when the 2012 calendar is officially ratified, Ecclestone said: "Yes, it will be, for sure, 100%."
COTA now has three weeks to resolve the crisis with Ecclestone, otherwise there will be no return next year to the United States after what has already been a four-year absence in a vital market for F1.
Explaining how the situation has spiralled, Ecclestone said: "We had an agreement with Full Throttle Productions.
"Everything was signed and sealed, but we kept putting things off like the dates, various letters of credit and things that should have been sent, but nothing ever happened.
"Then these other people (COTA) came on the scene, saying that they wanted to do things, but that they had problems with Tavo.
"They said they had the circuit, and that they wanted an agreement with me. I told them they had to sort out the contract with Tavo, which they said they would.
"But that has gone away now because we've cancelled Tavo's contract as he was in breach.
"We've waited six months for him to remedy the breach. He knows full well why we've cancelled. He's happy.
"But these other people haven't got a contract. All we've asked them to do is get us a letter of credit.
"We are looking for security for money they are going to have to pay us. That is via a letter of credit, normally from a bank.
"If people don't have the money they find it difficult to get the letter of credit, and so we don't issue a contract."
With the clock ticking on the future of the USGP, Ecclestone is now simply looking for "a guarantor", to assure him if COTA fail to pay then there is a reserve.
"It's probably an old-fashioned way of going about things, needing payment, but that's business," said Ecclestone.
"It's like buying a house. Before you buy that house, and before you get all the paperwork, you make sure you've got the money."
When contacted by Press Association Sport, representatives for the Circuit of The Americas declined to comment.
Last month's announcement of a street race in New Jersey, featuring Manhattan as a backdrop, which will take place in 2013 has further complicated matters for all concerned with the GP in Austin.
That much was made clear yesterday by Texas state comptroller Susan Combs who said New Jersey had the potential to affect the economic impact of their race.
Combs further confirmed Texas taxpayers would not be held accountable for the USD25million sanctioning fee (£15.8m), required a year in advance, for the race.
Of late, Texas has used a tool known as the Major Events Trust Fund to attract large-scale events to the state such as Super Bowl XLV and the NBA All-Star game.
However, Combs now maintains it will not now be used for F1 due to the emergence of the New Jersey race, and ongoing dispute over the race rights.
PA
Join our new commenting forum
Join thought-provoking conversations, follow other Independent readers and see their replies