Hubbard's Cupboard: Ludicrous, polemic, tragic – gymnastics in London 1948
The man with incredible tales from past Games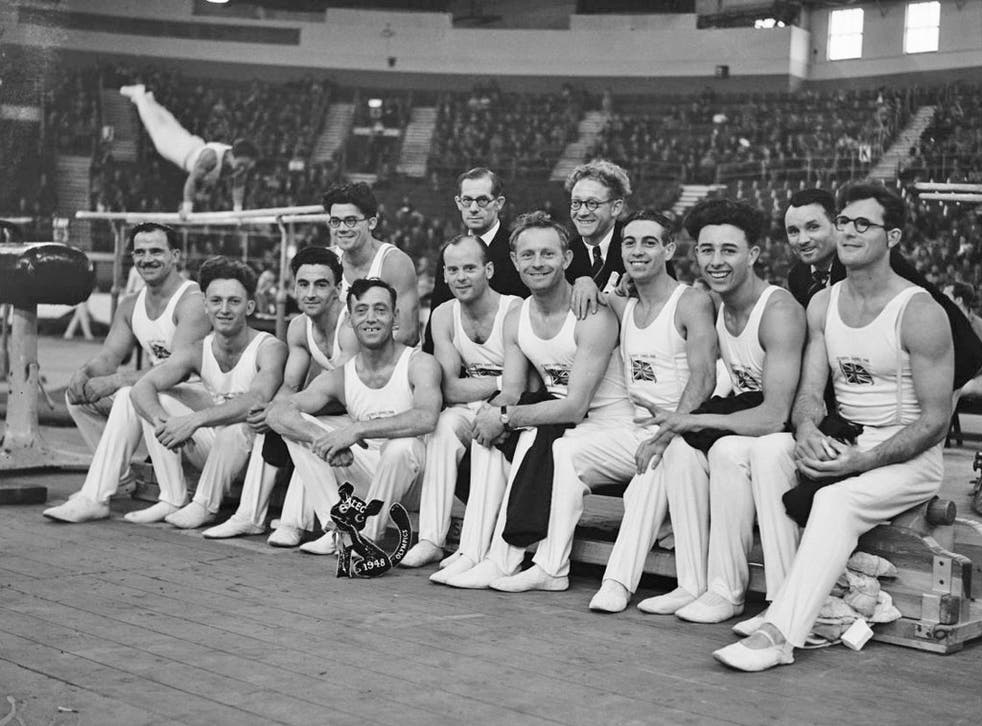 Hopes fly high for Beth Tweddle and Britain's quintet of beam and bar belles who have already made history by following their male counterparts into the country's first gymnastics team final since 1924. "We are like sisters," says Liverpudlian Beth, Britain's most decorated gymnast, "and we will all pull together. We'll relish the pressure."
Gymnastics is truly a pressure sport, which occasionally is not helped by idiosyncratic judging. One bizarre instance of this occurred in the London Games of 1948 when, with scoring on a scale of one to 10, a female adjudicator awarded a Czechoslovakian gymnast 13.1.
The Czechoslovakians went on to victory, but under tragic circumstances. Shortly after their team arrived in London one of its members, 22-year-old Eliska Misakova, was taken ill, diagnosed with polio, then known as infantile paralysis, and hospitalised in an iron lung.
She died on the day of her team's debut in the Games but the Czechoslovakians, who included her sister, Miloslava, insisted on going through with their performance and won the gold medal. When the national flag was raised for the ceremony it was laced with black ribbon as a mark of respect to Eliska.
But that wasn't the only drama surrounding the Czechoslovakian gymnasts. After the Games, Marie Provaznikova, the leader of their women's team and president of the Women's Technical Commission at the Games, refused to return to her homeland because "there is no freedom of speech, the press or of politics". Thus she became the first Olympian to defect, though by no means the last.
In 1948 the gymnastics were supposed to be held in the open on the Wembley turf. But it poured with rain and was switched to Earls Court. There, the British women's team finished ninth and last and the men's 12th of out 16. No pressure there then, Beth?
Join our new commenting forum
Join thought-provoking conversations, follow other Independent readers and see their replies