Cycling: Cavendish seeks more glory in 2012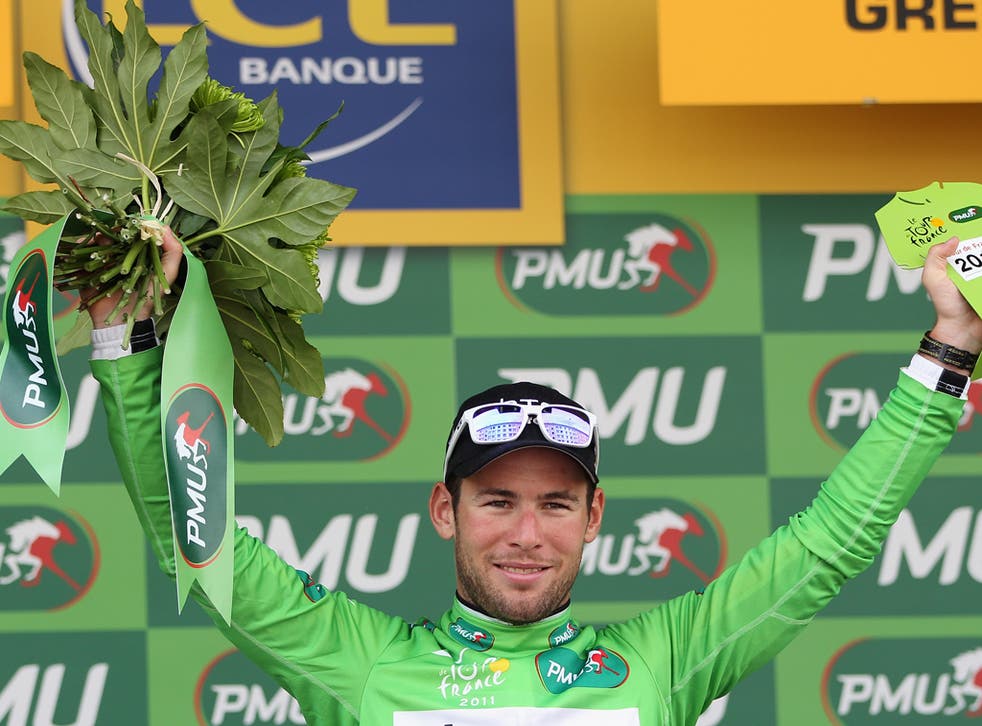 Winning is what Mark Cavendish does best and the Manxman is determined to keep the habit going in 2012.
When asked about what he wants to achieve in cycling, Cavendish responds by saying he would like to be alongside Eddy Merckx, Bernhard Hinault, Lance Armstrong and others in a book of the greatest riders in cycling history.
Many say he already is, especially after a stellar 2011 which delivered the Tour de France green jersey and the world champion's rainbow jersey.
However, Cavendish is looking for more.
"I'm a very different person because of this year and the prospect of what will happen in my life next year," Cavendish said on http://www.sportsvibe.co.uk.
The Olympic Games will be a key part of Cavendish's 2012.
Great Britain's cyclists were all-conquering at the Beijing Olympics, but Cavendish was among the few who returned without a medal.
But a Cavendish victory in London could set the tone for the home nation.
He has regularly had to inform parochial inquisitors that, in the context of professional cycling, the Olympics is not the main event.
However, the 26-year-old also recognises a win on the opening day of competition on The Mall would propel him into the stratosphere in terms of the national consciousness.
While Sir Chris Hoy and others became household names after Beijing, it has taken Cavendish a little longer.
He was awarded an MBE by the Queen recently and joked about the moment which capped a stunning year.
"All the guys from Beijing got them in 2008 so I've waited quite a bit longer, it was really nice," Cavendish said after visiting Buckingham Palace.
He is favourite to win the 250-kilometre event through Surrey on July 28, and when he is favourite he rarely disappoints.
He was favourite for the green jersey in the Tour de France and won five stages - taking his tally to a phenomenal 20 in four years - to claim the points classification for the first time.
In September he was favourite to win the world road race title and, helped by his British team-mates, duly delivered to become the first British man since Tom Simpson in 1965 to win the coveted rainbow jersey.
It was the culmination of a three-year project led by Cavendish's coach and mentor Rod Ellingworth.
Cavendish said: "To win that world title with such a fantastic plan of action, thought up three years' ago when we knew the world championships would be in Copenhagen, just fulfilled all my dreams.
"But now I have other dreams."
All the occasions standing on the top of the podium have not diluted Cavendish's ambition, which remains undiminished.
He will ride for British squad Team Sky next year in a harmonious marriage which should allow him to hone his preparation for the Tour and the Olympics.
Many, if not all, of his five Olympic team-mates will be Team Sky colleagues and will work for a Cavendish win.
And, determined to deliver for his team-mates, Cavendish invariably succeeds.
He said: "I'd love to win a gold medal for me, and for cycling, but to be able to do it for my country at the Olympics, and hopefully kickstart a wonderful two weeks for British sport, means that the five of us in the road race team will do everything in our powers to make it happen."
PA
Join our new commenting forum
Join thought-provoking conversations, follow other Independent readers and see their replies