Darya Klishina: The only Russian track athlete competing in Rio 2016 has been suspended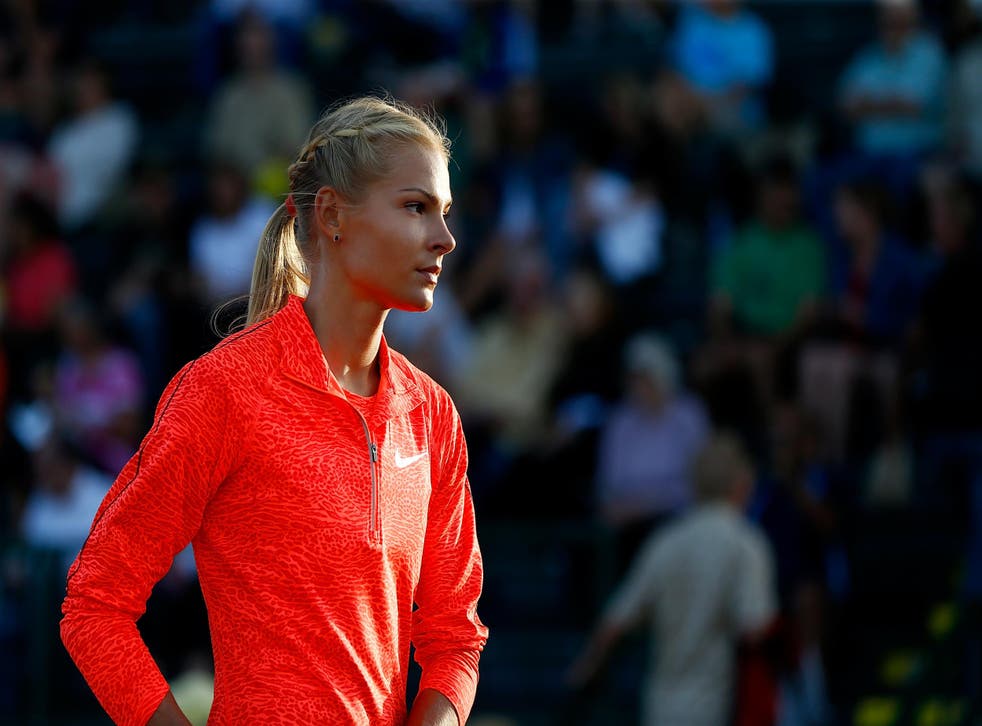 And then there were none.
In the latest chapter of the state-sponsored doping scandal in Russia, the International Association of Athletics Federations (IAAF) said yesterday that it has banned long jumper Darya Klishina, the only Russian in Olympic track and field, from competition.
Klishina is immediately appealing the ban to the Court of Arbitration for Sport. A spokesman for the IAAF, Yannis Nikolaou, said the organisation received "new information" regarding Klishina last week and immediately notified the athlete it would suspend her.
Klishina, a former European indoor champion, had been the only one of 68 Russians allowed to compete in track and field amid allegations of a widespread, state-sponsored doping programme that has been the major story for Russia in these Olympics. While the rest of the Russian team was banned in relation to the doping revelations, the IAAF had accepted Klishina's application because the 25-year-old is based in the US.
According to Russian news agency R-Sport, the athlete's appeal will be heard within 24 hours.
Rio 2016 Olympics - in pictures

Show all 74
Klishina released a statement via Facebook: "I am appealing today's decision by the IAAF Doping Review Board to the Court of Arbitration for Sport (Ad Hoc division in Rio) to ban me from the Rio Olympics and other IAAF sanctioned events thereafter. I am seeking an emergency hearing this weekend for a decision to be made as soon as possible by the highest court in sports about my eligibility in Rio.
I am a clean athlete and have proved that already many times and beyond any doubt. Based in the US for three years now, I have been almost exclusively tested outside of the Anti-Doping system in question. I am falling victim to those who created a system of manipulating our beautiful sport and is guilty of using it for political purposes.
I will take every possible effort to protect my clean image as an athlete. At this moment I cannot help but feel betrayed by a system that is not focused on keeping the sport clean and supporting rank-and-file athletes, but rather seeking victories outside sport arenas."
© Washington Post
Join our new commenting forum
Join thought-provoking conversations, follow other Independent readers and see their replies