The Independent's journalism is supported by our readers. When you purchase through links on our site, we may earn commission.
Can Britain convert gold into legacy?
Lavish funding has reaped us a dazzling medal haul. Now calls are growing for a proper strategy to revitalise grassroots sport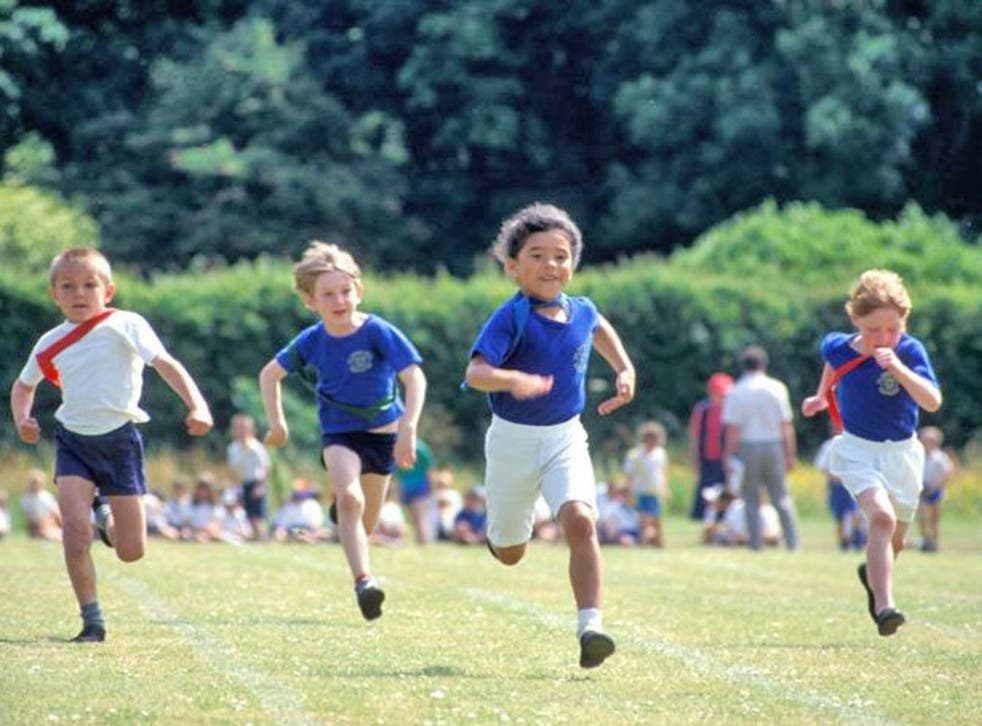 Lord Coe, the organiser of London 2012, has demanded more compulsory sport in schools to capitalise on the enthusiasm generated by the Olympics and to stop Britain's stunning successes from being a flash in the pan.
David Cameron and cabinet ministers are now under intense pressure to reverse some of their planned cuts to sports spending, in an effort both to increase participation rates and to improve the nation's health.
The Government is likely to face further questions over its commitment to the future of British sport after it was revealed last night that it has approved the sale of 21 school playing fields since coming to power.
Figures released by the Department for Education show that the Education Secretary, Michael Gove, approved 21 out of 22 requests to sell playing fields, it was reported last night. Approval was given despite the Coalition Agreement declaring that the Government would "seek to protect school playing fields".
Jeremy Hunt, the Culture Secretary, conceded yesterday that sports provision in state schools was "patchy" and the Government is expected to announce plans to drive up standards.
In addition, state funding for elite sports is due to be cut next year, with the shortfall probably having to be made up by lottery money, leaving Team GB with depleted resources when they defend this year's medal haul at the next Olympics in Brazil.
Lord Coe, a Tory peer who is close to Mr Cameron, said it was particularly important that state school children gained access to "good, high-quality physical education".
Speaking in the Olympic Park at Stratford, Lord Coe said: "We do need to find space in the timetable. There's no easy way around that. Space has to be found to make sure that all kids, particularly in the state sector, get good, high-quality physical education."
He added: "School sport and legacy, this is [an] opportunity. This is never going to come around again. It is the vehicle of our lifetime. There is inevitably a limited window... We need the things in place to capitalise on that spike in interest."
The Coalition scrapped a £160m- a-year school partnerships scheme, replacing it with a £32.5m-a-year day-release scheme for PE teachers, which ends next year. Ministers claim that previous investment had failed to improve sports participation rates among young people.
The Government has also been criticised for large cuts in the £1bn available to councils to spend on sport and recreation each year and for scrapping a £65m scheme offering free swimming to the under-16s and over-60s.
Ministers will be anxious to avoid the fate of other nations which have seen performance standards plummet since they hosted the Games. Australia are languishing at 16th in the medals table 12 years after finishing fourth on home soil, where they won 16 gold medals.
No Olympics host country has ever seen an increase in sports participation after the Games.
John Steele, chief executive of the Youth Sport Trust charity, called for a renewed effort to improve sports standards among the under-11s. "We believe primary school needs to be the focus, that's where there's a real need at the moment," he said. "There were government cuts, we shouldn't sugar-coat that, it happened, it was a setback but we've drawn a line under that and we're moving forward now."
The Charities Aid Foundation said yesterday that grassroots sports clubs were also suffering a financial squeeze. It calculated that their income had fallen by 15 per cent in real terms since 2004, the year before the Olympics was awarded to London.
Britain has among the best-funded sports teams in the world, receiving almost £250m from the state over the last four years. But the budgets will be trimmed after 2013 to reflect the smaller team that this country will take to the next Olympics.
Sports chiefs are confident they can buck the trend of other Olympic hosts which saw declining standards after their Games.
A government spokeswoman said: "We want a truly lasting legacy from these Olympics and a big part of that means more young people taking part in competitive sport."
She said schools were part of the answer, but added: "More young people taking part in competitive sport can't be driven by top-down Whitehall policies, as we have seen previously. It must be led by parents and communities creating a culture where competitive sports can thrive."
Sport in the UK: The state of play
Sport in schools
The annual School Sport Survey, which is used to quantify the amount of sport being played by British schoolchildren, was scrapped in 2010. The 2010 survey found that across Years 1 to 13, only 55 per cent of pupils did three hours of sport per week. That was an increase of five percentage points on the previous year.
Playing fields
Between 1979 and 2008, at least 10,226 playing fields were sold off, most before legislation was tightened up in 1998.
Participation
In 2002, only 25 per cent of young people were doing at least two hours of sport per week. By 2010, that figure had risen to 90 per cent.
Support from teachers
The DfE has put up £32.5m towards releasing secondary school PE teachers to work in primary schools one day a week. The money is not ring-fenced and runs out next year. Sports partnerships, which saw sports teachers from different schools working together, were scrapped by Education Secretary Michael Gove.
Swimming
Figures collected by the Amateur Swimming Association suggest a third of children leave primary school unable to swim 25m.
Investment
Sport England invests around £250m over four years in grass-roots sport, compared with the £500m received by UK Sport for the elite.
Kevin Rawlinson
Join our new commenting forum
Join thought-provoking conversations, follow other Independent readers and see their replies