David Rudisha tops Lord Coe's track list of favourites
Kenya's 800m winner shades out Ennis and atmosphere in chairman's end-of-week report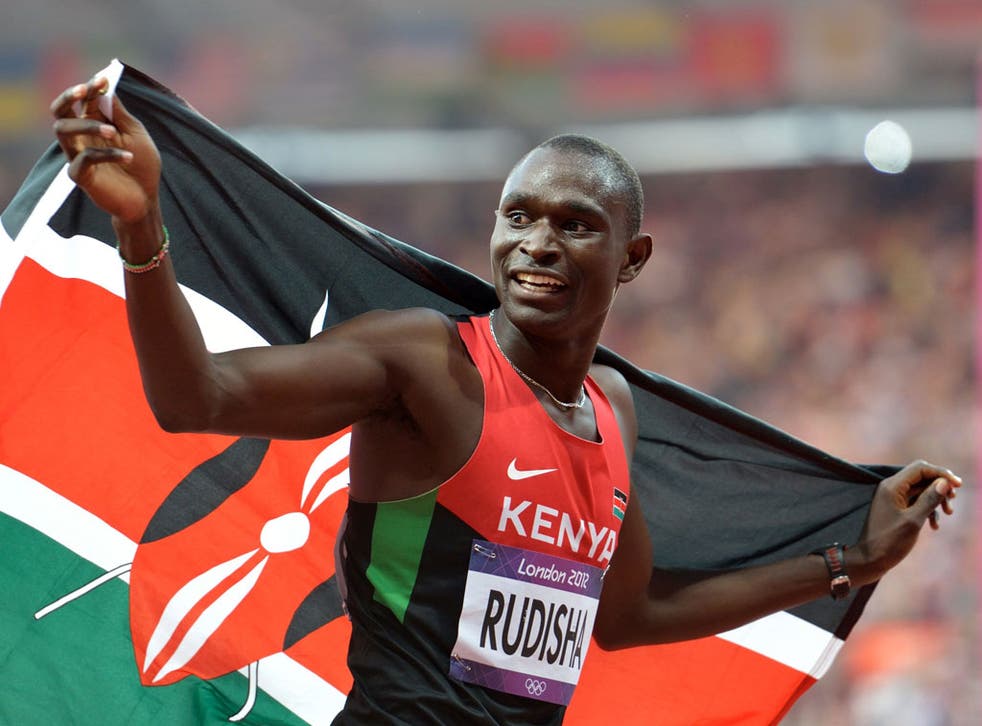 It will take some time to assess the full impact of the London Games, but with a one day to go the flash quotes from Lord Coe, the chairman of the London 2012 organising committee suggest the report might feature the odd A grade.
David Rudisha, who lowered the world record in the event Coe made his own a generation ago, the 800m, was honoured with the accolade of providing Coe's favourite moment of the Games. Jessica Ennis was also in there, as were the volunteers, who selfless giving has done so much to enhance the experience.
If you were left out last night at the traditional International Association of Athletics Federations end of games address, don't worry, president Lamine Diack and his deputy Lord Coe will get around to you when the dust settles. In order of emotional excitement Coe offered this hieracrchy. "My best moment was David Rudisha, just a spectacular performance. Bolt was good but this guy was just magnificent, from a different planet that night," Coe said.
"There have always been very fast 80 metres runners. The other night there were lots of them in one race. It has had one or two supreme performers but not perhaps strength in depth. That will help David. He is not going to be a lone wolf. His races will be competitive. The event moved on the other night in a way it has not in the last 20 years."
Ennis, with whom Coe has long been close, was always going to feature after starring in that hur of hours a week ago. "Jess Ennis, a Sheffielder with the same kind of training background to me, so I was really, really pleased that Jess won that.
"My third moment was the extraordinary atmosphere seeing everybody in that stadium on the first morning of competition. I have been thru ticketing process. I could tell that a lot of people would be coming. A million applied just to see the 100 metres. We are a track and field national. We did not want to sit that dance out. So we knew they were coming but it was still a glorious scene to see them sitting there on the first morning."
Coe was asked only for his top three, but threw in a fourth. And who could blame him? "Fourth is the extraordinary generosity of the volunteers. They are the people who have made these Games great. People seem to be happy coming out of the venues. I like to see that."
Both Coe and the president agreed that London 2012 had been a magnificent exhibition of athletic prowess and a showcase for all that is good in sport. Diack said: "Something mythical and legendary about winning the Olympics. What is happening now in London is what is best for our sport, a massive stadium full to bursting and exceptional athletes carrying out extraordinary performances."
Coe added: "This has been a great opportunity to show my sport, our sport in the best possible light. Not only have the venues been full but the crowds came out to watch our athletes on the road in the marathon and the walk. Athletics is an attractive, exciting sport and as competitive as any there is."
Despite not making Coe's top four, there was never a chance that Usain Bolt's contribution would go unrecognised. He certainly does it for Mr president, who gave us the line of the session with the offer of a personal driver whatever the time. "This is a young man who has brought a great deal to our sport. He is excellent and we are delighted to have him. If he wants to get up at 5am let's send him a chauffeur."
Coe endorsed the view, dismissing the idea that there was any downside to Bolt's penchant for extravagant celebration. "I think it's fine. It's him. It would be like telling Daley (Thompson) to behave himself in the decathlon. If you take the character out of them it is not the same. We are not autonomons. We have flair and intelligence and it is great to see him express himself in this way. Spare me from autonomons in sport."
There was pride, too, that athletics will be preserved in this stadium, hosting the world athletics championships in five year's time. "Conversations taking place a year ago put this into perspective. We secured the legacy of track and field in this stadium. The 2017 world championships will rank amongst best. That is our challenge. We have five years to build on what we have achieved here," Coe said.
Join our new commenting forum
Join thought-provoking conversations, follow other Independent readers and see their replies