London 2012: 17-year-old arrested over string of malicious tweets sent to Olympic diver Tom Daley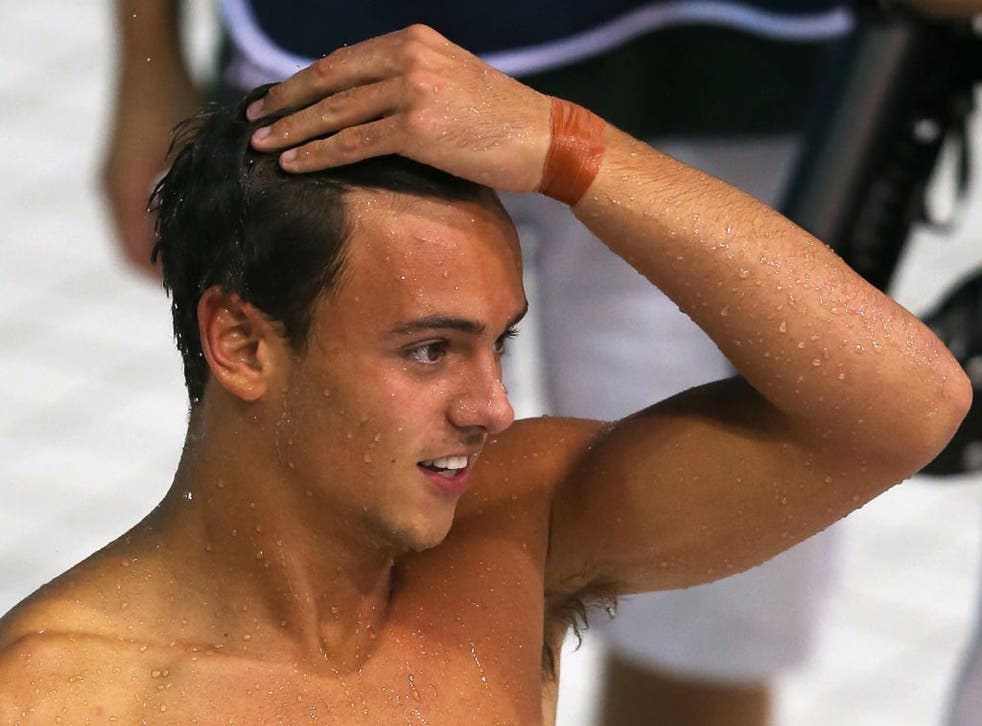 A 17-year-old boy has been arrested over a string of malicious tweets he allegedly sent to the teenage diver Tom Daley over his failure to win an Olympic medal in a case that has raised fresh questions over the policing of comments on social media.
The teenager – who tweeted by the name of @Rileyy_69 – was arrested at 2am yesterday and was being questioned by Dorset police after the young diver retweeted a comment suggesting that Daley had let down his late father who died last year from brain cancer.
The teenager was arrested under the Malicious Communications Act. It carries a maximum sentence of up to six months in prison and a fine of up to £5,000 for a communication "which conveys a message which is indecent or grossly offensive."
Police said that the teenager was arrested at a guesthouse in Weymouth after a telephone complaint from a member of the public. Legal commentators suggested the case highlighted how social media has gone mainstream and is increasingly subject to the scrutiny of the criminal justice system.
The High Court last week overturned the conviction of Paul Chambers, the defendant in the so-called Twitter Joke Trial. He was found guilty under a different law of sending a menacing tweet after a joking threat to blow up an airport in January 2010 when it was closed by snow and preventing him from visiting his girlfriend in Northern Ireland.
Chambers, 27, who had originally been fined £1,000 sparking a celebrity-backed online campaign, tweeted yesterday that their two cases were miles apart, but questioned whether the 17-year-old should have been arrested.
He said in his tweet: "I still see things as such: what would we reasonably expect to happen offline? Was he a dick? Yes. Should he have been arrested? No."
His solicitor David Allen Green of law firm Preiskel & Co. said yesterday that such scrutiny of social media was increasingly inevitable. "There's no exemption to the law of the land for social media users," he said.
The tweets were sent after Daley and his partner Pete Waterfield finished fourth in the men's synchronised 10m platform diving event on Monday.
Shortly afterwards, Daley retweeted a message which said: "You let your dad down i hope you know that." Daley responded by tweeting: "After giving it my all... you get idiots sending me this..."
Further abusive messages from the same address followed suggesting that the sportsman had "failed" and made a violent threat towards Daley and other Twitter users.
As news of his tweets spread, Rileyy_69 attempted to apologise to Daley. He later added: "please i don't want to be hated I'm just sorry you didn't win i was rooting for you pal to do britain all proud just so upset."