Olympic Shorts: Ryan Lochte and Team USA pool heroes get wrecked on the London clubbing circuit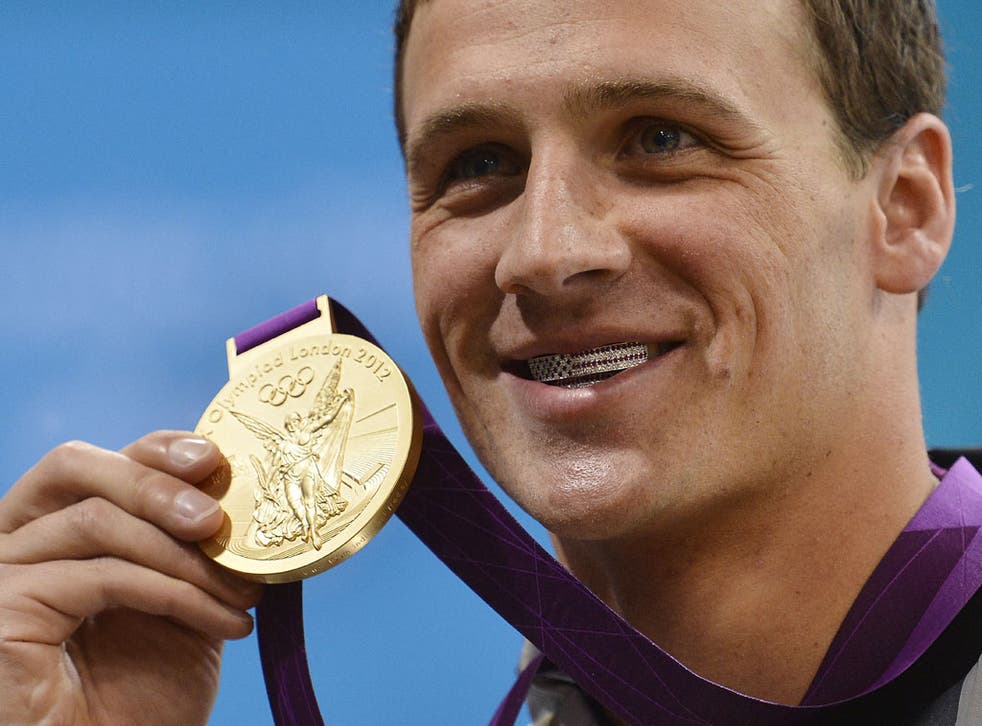 Are any of London's top clubs safe from the hormonal pulse of Team USA's swimmers? The usual mob were out in force on Thursday night at the Rose Club, with successive nights of partying appearing to have taken their toll on a catatonic Ryan Lochte.
Joining the party, in an outfit that wouldn't look out of place on a member of One Direction or JLS, was British gymnast Louis Smith. On Twitter, he claimed he would "much rather [have] a night in with my girl if I had one". But as he doesn't he was free to party until the early hours, and only got out of bed at 3pm yesterday. He also revealed that after he won a silver medal his agent has been approached by fashion and music industry bosses. Smith auditioned for The X Factor in 2008, but was rejected before the televised rounds.
Gold in the individual strop
No-one throws better strops than elite gymnasts. The Russian Aliya Mustafina only managed to raise a smile when one of her competitors met with misfortune, prompting one comedian to suggest her expression was "brought to you by salt and vinegar". But the unquestionable winner in this field is the American McKayla Maroney. After a perfect vault in the team competition, she was the clear favourite for the individual vault gold. Instead she landed on her rump after her second go and ended up with silver. After refusing to hug her fellow athletes, she pulled a sassy face on the podium. Thanks to the internet, this face is now a worldwide phenomenon. A Tumblr blog shows her looking "unimpressed" with Curiosity's first picture of Mars, an astronaut landing on the moon, and Harry Potter's conjuring of the Patronus charm. A still-livid Maroney said she found the blog "kinda" funny.
Medallist's ashes return
An Australian woman has scattered the ashes of her late father – who won silver at the 1948 London Games – over the triple jump run-up. Robyn Glynn took George Avery's remains to the Olympic Stadium after bagging tickets to the triple jump final. "We decided in 2000 to bring my father back here but unfortunately he passed away a few years ago," she told ABC radio. "We brought him here tonight and he's here with us as we watch the triple jump anyway." While everyone was distracted by Bolt's 200m win, Glynn "snuck down" to the edge of the track and let the breeze carry her father's ashes over the triple jump run-up.
Quote of the day
'As we predicted, you just did the greatest Games ever'
Eduardo Paes, Mayor of Rio de Janeiro, praises London ahead of his city's Olympics in four years' time
Join our new commenting forum
Join thought-provoking conversations, follow other Independent readers and see their replies