Interest in 'Blade Runner' Oscar Pistorius pushes up London 2012 Paralympic ticket sales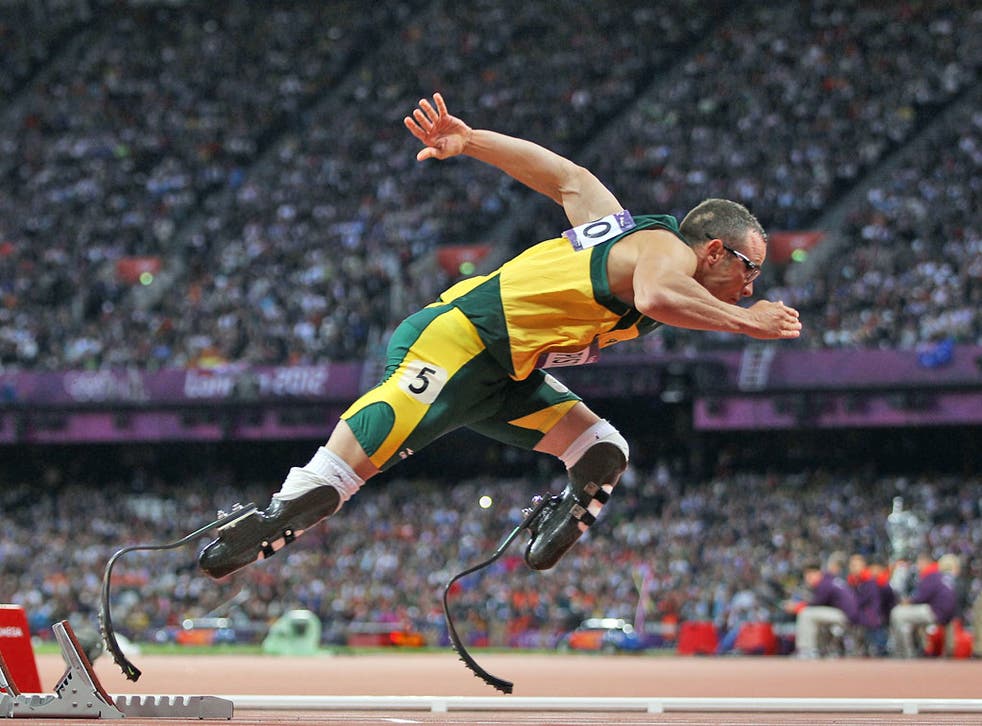 Ten of thousands of tickets have been sold in the run up to the Paralympics as people flock to see "Blade Runner" Oscar Pistorius and other Paralympians compete at London 2012.
The Olympics have sparked a fresh surge of interest in the Paralympics, and 1.4 million tickets have gone so far.
With three weeks still to go until the start on August 29, the London event could pip the 1.8 million sales for the Beijing Paralympics in 2008. It has already outsold Sydney, which drew 1.2 million spectators in 2000, and Athens in 2004, with 850,000.
There has been particular demand to watch South African 400 metre runner Pistorius, the double amputee who competes on carbon-fibre prosthetic legs or "blades", fitted below the knee.
He won over the crowds at the Olympics when he took on able-bodied athletes but failed to qualify for the 400 metre final.
Tim Hollingsworth, chief executive of the British Paralympic Association, said: "We want the venues to be packed to the rafters with British supporters. Our athletes can't wait to compete in front of what look set to be the biggest crowds ever at a Paralympic Games.
"Since the start of the Olympics, Games fever has hit the country and we have seen a noticeable rise in the number of enquires we are receiving. Ticket sales so far have been stronger than for any other Paralympics."
Tens of thousands of people who missed out on Olympics tickets have opted to go to the Paralympics. Some 200,000 tickets were sold in June and last month, and about 900,000 remain.
Organisers hope even traditionally lower-profile events, including sitting volleyball and wheelchair basketball, will see packed stands.
The International Paralympic Committee said traffic to its website had trebled since the Olympics began.
Pistorius, 25, has brought interest in the Paralympics to a new level. He was born without a fibula — the long bone running along the outside of the leg from below the knee joint to the ankle — in either leg.
His parents agreed to have his legs amputated below the knee before he could walk, after doctors said it would improve his chances of mobility later in life.
He played rugby, cricket, tennis and water polo at school and took up running in 2003, swiftly achieving record Paralympic times before competing in international able-bodied races.
Join our new commenting forum
Join thought-provoking conversations, follow other Independent readers and see their replies