Russell, 16, finds inspiration from 'gutsy' Adlington to win 400m silver
Teenager produces personal best to yield to rival only in final 50 yards of freestyle event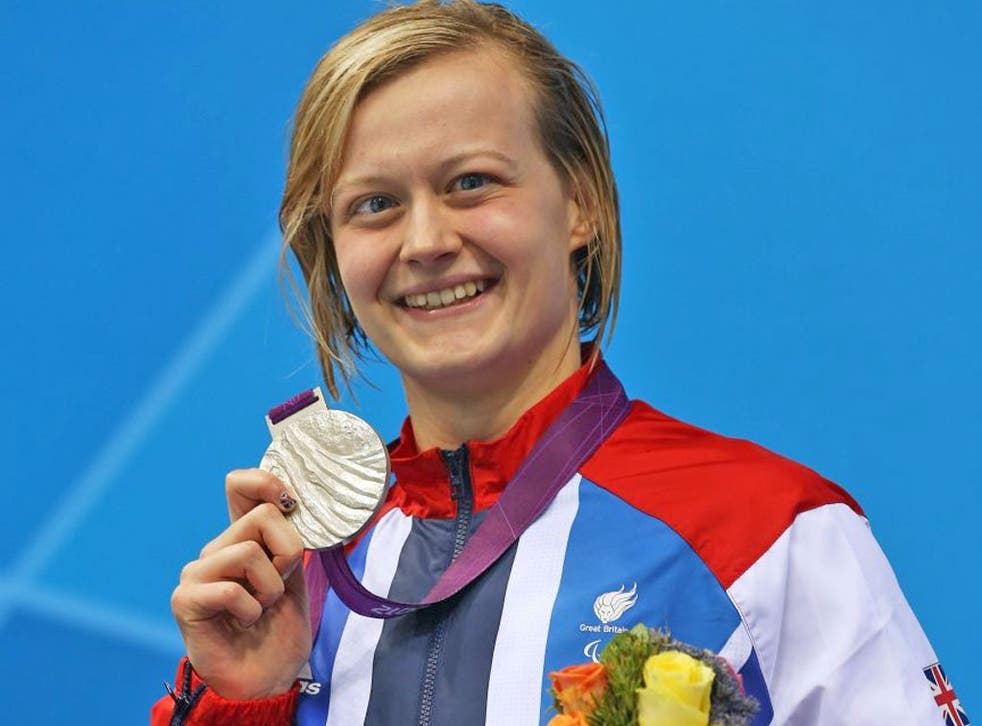 British success has not come easy in the London Aquatics Centre this summer, and it is to perhaps the hardest-earned of those rare Olympic moments that Hannah Russell turned to find her inspiration to claim a silver medal on her Paralympic debut last night.
Russell, who turned 16 only three weeks ago, featured in the opening night race in the pool, duelling for length after length over 400m with Oxana Savchenko before the Russian edged clear in the final moments.
It was in the 400m freestyle that Rebecca Adlington won the first of her two bronze medals in the Olympics, digging in to make the podium with bloody-minded determination after a terrible heat swim had appeared to end her medal chances.
"For her to come back and perform that really gutsy swim – that's what inspires me," said Russell. "She came back and really gave it her all. When she wants it that much she won't let anything hold her back."
Russell, who is visually impaired, is clearly a young women who likes a challenge – she is learning the bagpipes in between swimming and school (her grandparents are Scottish) – and has the potential to follow Adlington on to the top of the podium.
Yesterday she took six seconds off her personal best and will challenge for more medals in the days to come, with four more races on her busy programme. For a time it seemed as if she might take gold, overtaking Savchenko at 250m, but the Russian responded over the final 50m.
"To come away with a medal is the cherry on the top," she said. "I couldn't believe it. The roar of the crowd was amazing and it helped push me to my limit. I had no idea [how close the race was]. I tried to just give it my all and keep my head down and keep going as hard as I could to the finish.
"I just wanted to come here and PB and try to make as many finals as possible. After my heat I felt really good, it was a really fast heat for me. I thought after I could try and give it my best again and try and see if I could shave off any more seconds."
There was disappointment for Susie Rodgers who finished sixth in the S7 100m backstroke but has her stronger events ahead. Sean Fraser also came sixth, in the S8 100m butterfly.
Steph Millward and Claire Cashmore were fifth and eighth respectively in the S9 100m butterfly while Harriet Lee and Gemma Almond were seventh and eighth in the SM10 200m individual medley, a race in which Sophie Pascoe of New Zealand lowered her own world record for the second time in the day.
Join our new commenting forum
Join thought-provoking conversations, follow other Independent readers and see their replies