Rio 2016: After super Saturday high, we can bring home a record medals haul, says Team GB performance chief
Britain's first week of competition, which was capped by Mo Farah's thrilling 10,000m gold on Saturday night, has put it ahead of its achievements in the first week of the London Olympics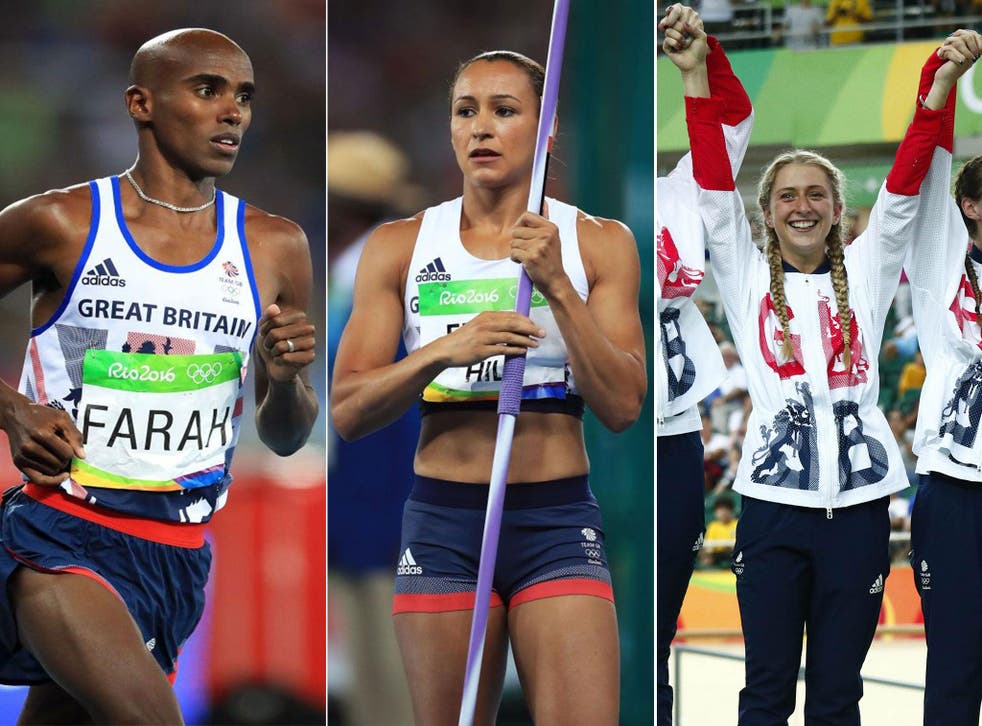 The Team GB director of performance has declared that he is confident that his athletes will return home with the biggest haul of medals won by Britain at an overseas Olympic Games, with a "massive, massive momentum" building in the camp.
Britain's first week of competition, which was capped by Mo Farah's thrilling 10,000m gold on Saturday night, has put it ahead of the London Olympics medal haul. Britain won 17 medals in the first week in Beijing, 29 in London and have 30 at the half way stage now. The team needs 48 medals to beat its best ever away tally, set in Beijing in 2008.
Simon Timson of UK Sport said he was "incredibly confident" of a record best away Games. "We remain confident we are ahead of the curve in achieving our target. It would be an absolutely historic achievement."
Though the swimming and cycling performances have been exceptional, the Team GB chef de mission Mark England pinpointed "a new generation" of British Olympian medal winners. No fewer than 22 of the Britons who have collected medals here are first time Olympic medal winners.
Bryony Page's achievement in becoming the first Briton to win a first British Olympic medal in trampolining – a silver – is a particular source of delight to Team GB. So is the success in diving, which was not so expected outside of those running that sport in Britain. There has been a gold and bronze there for Britain.
Rio 2016 Olympics - in pictures

Show all 74
England, who has been leading British teams to Olympics since the Salt Lake City Winter Olympics of 2002, said it was "the best dynamic I have ever seen in the team."
A stirring eve-of-competition speech from Andy Murray has played a part. Murray reversed his decision to live outside of the Athletes' Village within 12 hours of reaching Rio. Having arrived in the Village, he spoke to the British athletes about "the opportunity to create once more what the athletes created in London." The Team GB leaders were impressed by his eloquence and passion.
Watch the moment Usain Bolt became triple Olympic champion in the 100m
Swimming – enjoying its best Games in 108 years despite securing less UK Sport funding after disappointing in London – is seen by the Team GB leadership as an example of a sport willing to dismiss failing management and start again. "At UK Sport we felt swimming had under-performed over a number of Games," Timson said.
Bill Furniss, formerly Becky Adlington's coach replaced American Dennis Pursely and Chris Spice replaced Michael Scott as performance director after London. Furniss and Spice have insisted that swimming should benefit from the Team GB preparation camp. In London and Beijing, the swimmers did their own thing pre-Games.
The importance of swimming embracing the British set-up– one of UK Sport's aims for swimming after London – is based on what the British leadership sees as a "one-team dynamic." Only five of the 28 sports are not located at the Village and every athlete here has received a personal introduction to what membership of the team is supposed and what conduct is expected. The days of individual sports opting out of that are gone.
"We stood shoulder to shoulder with [swimming]," said Timson. "We took the difficult decisions together. We supported that leadership team to make the changes they needed to make. Ultimately they have driven it. It's the work of Chris and Bill."
Leaders of the British team see an awkward challenge in the way that some smaller nations have spent much of their money tactically to target specific sports: such as South Korea, who are ninth in the medals table, just behind the might of Australia and Japan, by focussing on archery and Taekwondo.
They also view the Dutch, Kiwis, Australians and, to a certain extent the Japanese, as those they must benchmark themselves against. The Japanese are a huge challenge, with Tokyo's Olympics next. "The challenge is to rise to that challenge with Japan on their home soil," said Timson. "The competition against some of the Kiwis and Australia in the velodrome is going to be key to our success here. We can't take anything for granted."
The second week brings new opportunities. "There's plenty in the tank," said England. "The sports that are coming in now - Taekwondo, triathlon, canoe sprint, more equestrian - have medalled at every Games."
Join our new commenting forum
Join thought-provoking conversations, follow other Independent readers and see their replies