Rio 2016: Controlled explosion carried out near Olympic road race finish line by anti-bomb squad
Anti-bomb squad detonate controlled explosion during the Olympic men's road race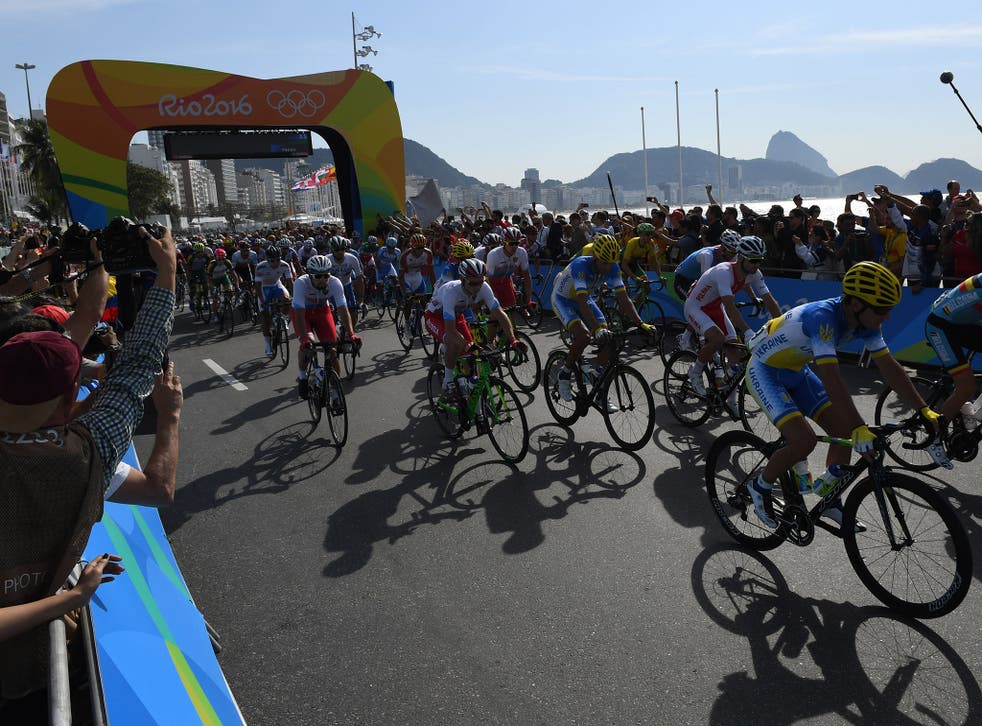 A controlled explosion was carried out near the finish line of the men's road race in Rio de Janeiro as Brazil's anti-bomb squad destroyed a suspect package around two hours and 20 minutes before the race was due to finish.
A loud bang was heard on the BBC's coverage of the road race, with the commentators Simon Brotherton and former Olympic gold medal-winning cyclist Chris Boardman falling silent for a number of seconds before confirming that the noise had come from near the finish line.
Minutes later though, a number of journalists in Rio de Janeiro took to Twitter to confirm that the bang was caused by a controlled explosion carried out by the Brazilian anti-bomb squad, with the riders still more than 70km away.
The BBC's Andrew Cropper later confirmed: "Security forces telling us on ground they exploded a suspect bag.
"Area is just behind spectator seating after finish line of road race at Copacabana beach."
Rio 2016 Olympics - in pictures

Show all 74
The explosion was the second bomb scare to have occurred since the start of the Games, after anti-bomb squad robots were used to inspect two suspicious bags near the Volleyball Arena while the Olympic opening ceremony was taking place. The two bags were later found to be safe, but both incidents have proven a reminder of the raised security measures being employed in Rio while the Olympics takes place.
Join our new commenting forum
Join thought-provoking conversations, follow other Independent readers and see their replies