Rio 2016: NBC's plan to show Olympics on time-delay backfires as viewing figures nosedive
Millions simply turn over to channels showing events in real-time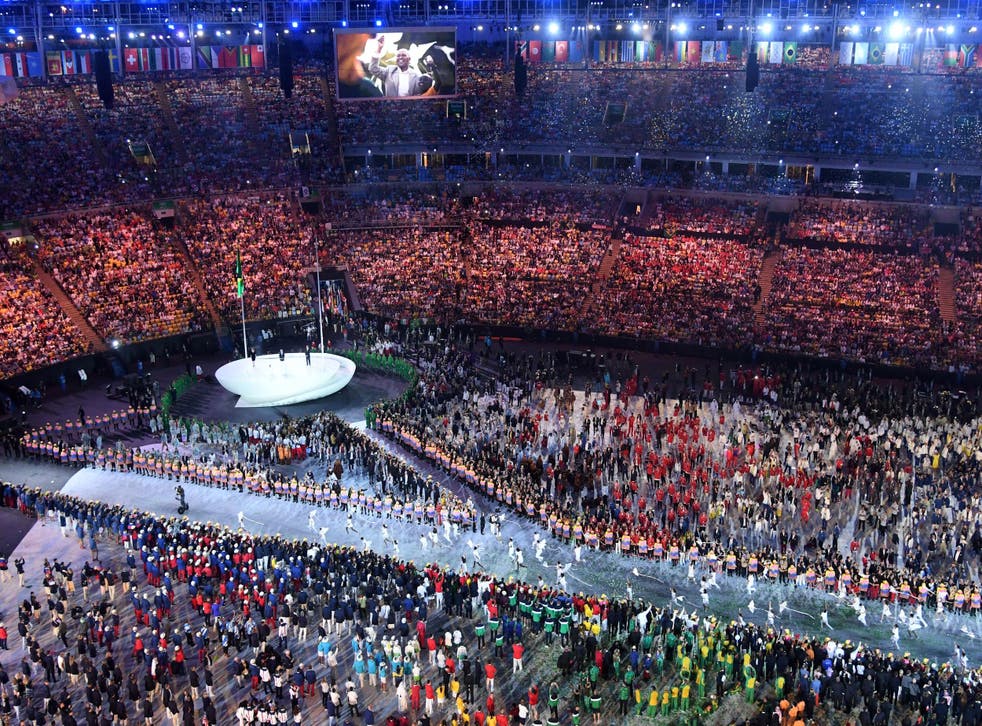 NBC's decision to have a one-hour time-delay on the Rio Olympics opening ceremony has backfired as viewing figures slumped to a 20-year-low.
The American network, which paid $1.2billion for the rights, said it showed the spectacle later than everyone else so it was entirely aired in prime time.
But early returns show it pulled in just 30million viewers as millions simply switched to channels showing the event in real-time.
In comparison, 40.7 million Americans tuned in to NBC to watch the London 2012 opening ceremony.
The network also managed to enrage viewers with its "sexist" remarks about women sports fans and by cramming four advert breaks into the first 39 minutes.
It insisted a time-delay does not matter since women don't care as much about the results, hence the decision to air key events like athletics and swimming one hour later too.
John Miller, NBC's chief marketing officer, was ridiculed on social media by his explanation of the controversial decision.
He said: "The people who watch the Olympics are not particularly sports fans. More women watch the games than men, and for the women, they're less interested in the result and more interested in the journey. It's sort of like the ultimate reality show and miniseries wrapped into one."
Explaining the decision for time delay, NBC Sports Group chairman Mark Lazarus, had previously said: "It allows us to put it in a time period when more people are home to watch, because it is a Friday night and they get out of their commute or home from wherever they are. And it allows us to curate it with the narrative and storytelling of our announcers to explain what's going on. And it allows us to put in commercials without cutting out large chunks of the show."
NBC's network pulled in 219.4 million viewers during the London 2012 Olympics, making it the most-watched event in U.S. television history - according to reseaarch by The Nielsen Company.
Violence broke out shortly before the opening ceremony for the 2016 Rio Olympics was set to begin.
Police shot tear gas at a group of anti-Olympic protesters who assembled in a neighbourhood about a half-mile from the Maracanã Stadium in Rio de Janeiro.
Register for free to continue reading
Registration is a free and easy way to support our truly independent journalism
By registering, you will also enjoy limited access to Premium articles, exclusive newsletters, commenting, and virtual events with our leading journalists
Already have an account? sign in
Register for free to continue reading
Registration is a free and easy way to support our truly independent journalism
By registering, you will also enjoy limited access to Premium articles, exclusive newsletters, commenting, and virtual events with our leading journalists
Already have an account? sign in
Join our new commenting forum
Join thought-provoking conversations, follow other Independent readers and see their replies