Rio 2016: Simone Biles wins second gold with dazzling display in women's all-around gymnastics
The 19-year-old beat compatriot Alexandra Raisman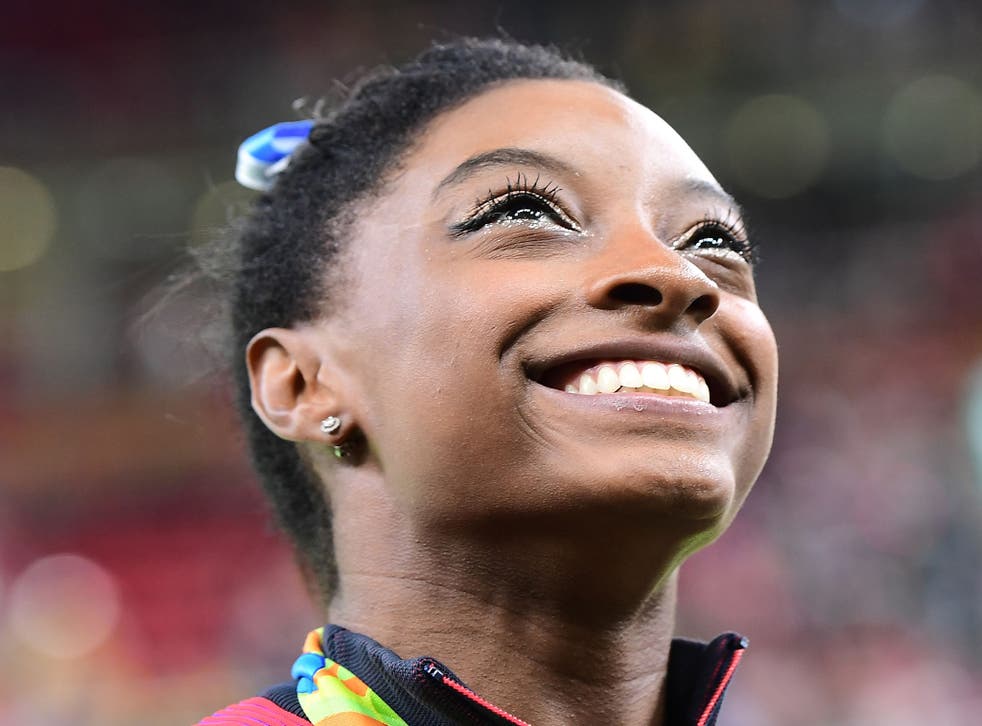 Simone Biles won her second gold medal of the Rio Olympic Games when she cruised to victory in the women's all-around competition on Thursday.
The all-conquering 19-year-old, who had already led the United States to team victory, beat compatriot Alexandra Raisman by more than two points, with Russia's Aliya Mustafina in third.
Great Britain's only representative in the final, Ellie Downie, finished in 13th place.
Biles, who is also expected to dominate in three of next week's apparatus finals, led after the first rotation on the vault and, despite briefly surrendering her lead to the Russian, stormed back to take victory in style.
Biles said: "I'm very excited and relieved because I've finally done it. You never know that feeling until it hits you.
"It's amazing to be recognised for all of this success, (but) I'm not the next Usain Bolt or Michael Phelps, I'm the first Simone Biles.
"I'm just the same Simone. I just have two Olympic gold medals now. I feel like I did my job tonight."
Rio 2016: Yesterday's Highlights
Downey started in sixth place at the vault but fell back after a weaker score on the uneven bars. Solid displays on the beam and floor took her to a total of 56.883, just outside the top 10.
PA
Join our new commenting forum
Join thought-provoking conversations, follow other Independent readers and see their replies