Rio 2016: US chief has sympathy for any athlete facing a Russian opponent after 271 competitors get last-minute reprieve
271 Russian athletes have been cleared by the IOC to compete in Russia despite evidence of state-sponsored doping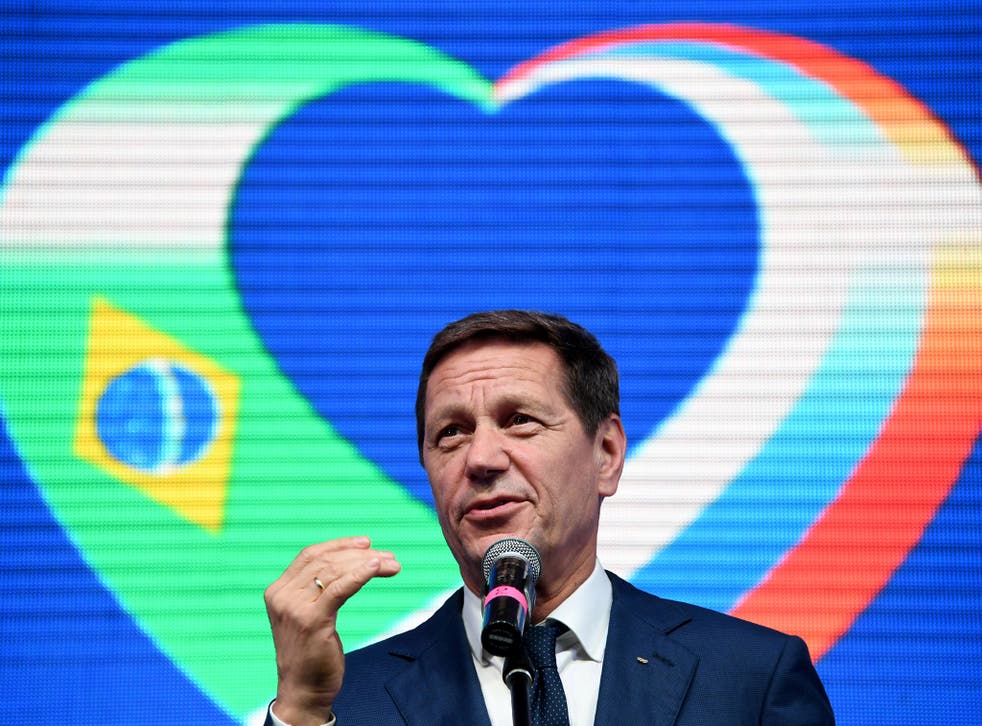 The head of the American delegation in Rio has said he has sympathy for athletes who feel anxiety about facing Russians, after more than 270 were given clearance to compete in the Olympics Games despite evidence of state-sponsored doping in the country.
Larry Probst, chairman of the United States Olympic Committee, told The Independent that "you are going to have sympathy with everybody here" though he said that his country's 555 competitors were putting the possibility of Russian cheating to one side and focussing on the 17 days ahead. "I've not had a single athlete who has focussed on the issue," he said. "They are not spending any time worrying about that."
The US team here, who are in line to secure their 100th gold medal in Olympic competition, have concerns of their own. The governing body of USA Gymnastics has allegedly been found to have failed to notify police about allegations of sexual abuse by its coaches, chief executive Scott Blackmun said that it was not the Olympic Committee's role to investigate that.
For those who wanted to see a blanket ban on Russians after Richard McLaren detailed lurid evidence of an organised cover-up of doping, the size of the team here is an insult. Russian boxers, judokas and shooters were among those given last-minute approval by the International Olympic Committee (IOC).
Blackmun said ahead of McLaren's report that he had hoped "strong measures" would be taken if it found there was organised doping. But the Americans were determined not to stick to the IOC's line that individual sporting federations should decide whether specific Russian athletes should be dismissed.
Ten British Gold Medal Prospects At Rio 2016

Show all 10
"Some federations have done a great job in [scrutinising] whether specific Russian athletes should be banned," Probst said. "Rowing, weightlifting and swimming have eliminated significant numbers."
Many Russians are convinced that the global disgust for cheating which was authorised by the Kremlin is a western inspired conspiracy. "The Russian athletes are tested. Many athletes from other nations are known to have doped and the Russians have not," said one Russian journalist.
While each of the anticipated leading medal-takers have publicly discussed their preparations and hopes for the next 17 days, the Russians have maintained a low profile.
Russian Olympic Committee head Alexander Zhukov said; "Not one team underwent such strict requirements as Russian athletes," he told a news conference in Rio. "No athletes from any country ... had the rules changed to bar those previously guilty of doping."
Join our new commenting forum
Join thought-provoking conversations, follow other Independent readers and see their replies