Rio 2016: Usain Bolt wins third 100m gold to take step towards 'immortal' status
Jamaican wins historic third 100m gold at the Summer Games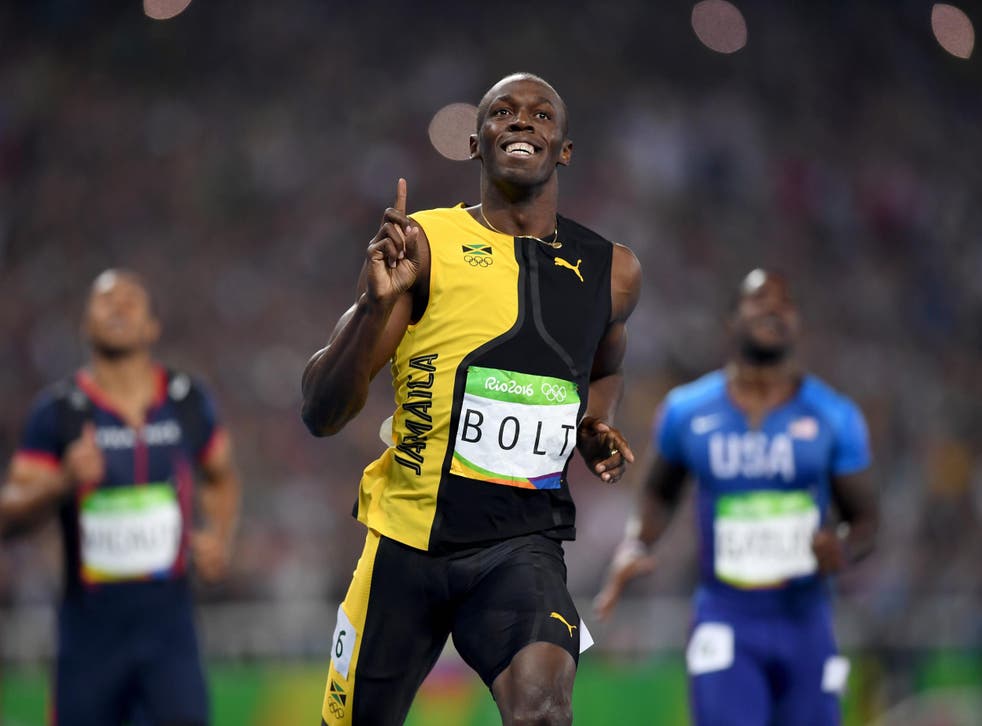 Rio got what it paid for, Usain Bolt, a lightning strike in yellow and black, sending Brazil to the top of the news agenda at media outlets across the globe. The winning time of 9.81 seconds was unremarkable, but then again so was the field, and he was slowing down in his victory strides.
What will we do without him? Or more to the point, what will the Olympics do without him? There will always be a fastest man on the planet. There may yet come along one faster than he. But whomever that might be he would have to catch pigeons to have any hope of persuading the public to love him as much as we invest in Bolt.
Justin Gatlin, still being caned for a chemical crime he committed ten years ago, was ever the bogeyman in this context, and was duly pulped over the closing 40 metres after exploding quickest out of the blocks.
Rio 2016: Yesterday's Highlights
We have seen some Herculean displays at these games. Simone Biles is regarded as the finest gymnast of any era, the indomitable Michael Phelps augmented his legend and an unknown South African, Wayde van Niekerk, reset the clock on a 400 metre record that had stood for 17 years. Yet they have all been warm-up acts for the main event.
Bolt is a one-man theatre show expressing not just athletic supremacy but an elemental quality which draws us in. Like a beautiful face, we have no choice but to look, to stare, to bow, to accept that this creature before us is all that we are not nor ever could be.
Rio 2016 Olympics - in pictures

Show all 74
Against a background of flawed behaviour, of base practice, of drug abuse, of cover ups and lies, Bolt sweeps away the detritus, washes the world clean by doing nothing more complicated than running bloody fast.
With the stadium still abuzz after the erasing of Michael Johnson's old 400m mark the leviathans of the sprint were introduced on to the track one at a time in a rather underwhelming presentation ceremony.
Most received polite applause. Gatlin was predictably booed. Then out came Dreambolt to a wall of flashing lights. He gave the impression he could have won this race running backwards. Mums and dads have sweated more in the parent's race at sports day.
A hush fell over the stadium as the runners settled on their blocks. The crack of the starter's gun shattered the peace and the gathering fury of 80,000 people screaming blue murder consumed the arena.
And then it was over. Or rather just beginning, the customary parade around the track taking up the greater part of the greatest show on earth. "Somebody said I can become immortal. Two more medals to go (200m, 4x100m relay) and I can sign off. Immortal," he said. "It was brilliant. I didn't go so fast but I'm so happy I won. I told you guys I was going to do it."
Join our new commenting forum
Join thought-provoking conversations, follow other Independent readers and see their replies