Rio 2016: What were the best moments of the Olympics? And who were the heroes and villains of the Games?
The Independent's Matt Gatward and Kevin Garside give their low-down on the Rio Olympic Games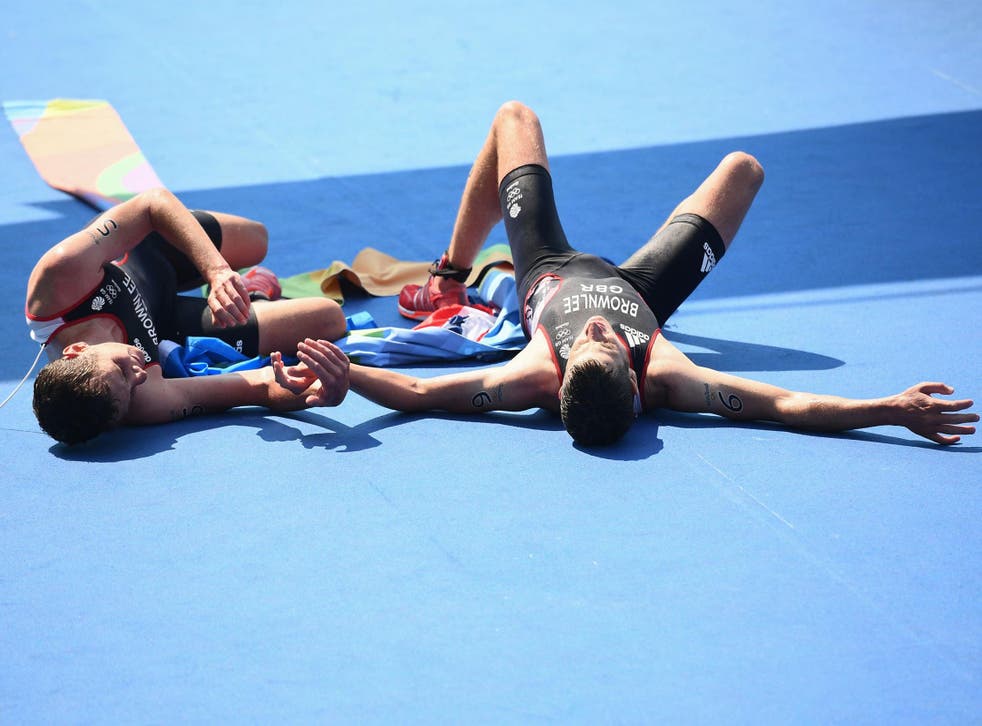 With the Summer Games drawn to a close, the Independent looks back at some of the best moments from the Rio Olympics. See what Matt Gatward and Kevin Garside had to say about the greatest sporting spectacle on earth:
Matt Gatward's top five Olympic moments:
Football final: Nothing could rival the Maracana football final. Perhaps it is freshest in the memory but 80,000 fans, most clad in iconic Brazilian yellow, cheering, jeering, whistling and screaming for 130 minutes of pure, magical drama – the last 10 of which culminated in Neymar's penalty to beat Germany. Pressure? What pressure?
Rugby Sevens Final: Watching Fiji play Sevens from Heaven was divine. They obliterated Team GB with a swagger only they have. Their strength was one thing, but it was much more: running lines, handling, off-loading and support play too. It was a joy to see this tiny island win a first Olympic medal.
Phelps beating Le Clos: The duel in the pool lived up to the hype. Michael Phelps is a phenomenon and the 200m butterfly final underlined that. It was the one he wanted back – upstart Chad le Clos stole it in London – and the American used the death stares, dug deep and reclaimed his gold.
Rio 2016 - picture highlights of games
Wiggins leading team to victory in Team Pursuit: For drama the team pursuit final in a throbbing velodrome was hard to beat. GB trailed Australia after each lap and victory appeared beyond them. But they were toying with us. The Wiggins-inspired quartet put foot to gas, overtook Australia with three laps to go – and surged home. Brilliant timing.
GB beat Hockey in women's final: This had everything: penalties, sin-bins, goals and a David v Goliath narrative. No one gave GB a prayer but they won a thrilling penalty shuffle after a nervy 3-3 draw when they clung on against the dazzling Dutch. Goalkeeper Maddie Hinch was one hero of a team packed with them.
Matt Gatward's Olympic awards:
Hero of the Games: There were heroes everywhere but the award goes to certain members of America's swim team – not you Lochte, sit down – for attacking Russia's presence here. Lilly King and Phelps made it uncomfortable in the pool at times but they took a path where others, IOC chief Thomas Bach for one, feared to tread.
Villain of the Games: It is impossible not to tie star-spangled ribbons round the trophy and hand it to the idiotic Ryan Lochte and his moronic team-mates. Their boorish behaviour was contemptible enough but to then attempt to use something as serious as Brazil's problems with crime to conceal their own failings was unforgiveable.
Best press conference: Chris Langridge, who won badminton bronze with his GB team-mate Marcus Ellis, was eager to bust a few myths about his sport. "It is not what your nan plays in the garden," he said. "Are you full-time professional?" he was asked. "Would you ask Wayne Rooney that?" came the response.
Best comedy moment: As the camera panned to Haiti's 110m hurdler Jeffrey Julmis as he was preparing to race he struck a vainglorious pose. 'No 1,' was the message. 'Look at me'. He was certainly worth watching. He steamed straight into the first hurdle, forgetting to hurdle it and hit the deck in a tangled heap.
Kevin Garside's top five Olympic moments:
The final night in the velodrome: There was not a bad night in the velodrome, or Team GB house as it became known. The last night was more epic than most with first Laura Trott in the omnium then fiance Jason Kenny in the individual sprint adding more gold to the pot. The kiss that sealed it blessed the scene in a Hollywood gloss, a happy ending to end all happy endings.
Hannah Mills and Saskia Clarke​ gold: Sailing gold was nailed on. I just had to be there when Hannah Mills and Saskia Clarke delivered. I even took a boat into the Guanabara Bay to witness the scene at close quarters. We waited for the wind to blow, and waited, and waited. No wind, or rather the wrong sort, blowing from the north. Called off. Best view ever, though.
Neymar's gold-winning penalty: I saw Neymar score at the Maracana, that's something to tell the grandchildren. There has been no atmosphere like it at these games. The noise when Neymar pinged the opener, and later when he scored the decisive penalty, was off the scale, and that was just Christ the Redeemer cheering atop Corcovado.
Justin Rose's golfing gold: It tells us all we need to know that when the first gold medal in golf for 108 years was handed to Justin Rose, Rory McIlroy was watching on TV. It turned out golf did matter at these games after all. McIlroy texted his congratulations. Sergio Garcia said coming to Rio was best thing he had ever done, and he didn't get a medal.
The Brownlee brothers: Brothers in arms screamed the headline in the Yorkshire Post. The first one-two by Britons at any Olympics, summer or winter, was something to witness, as was the vantage point from which I saw Alistair and Jonny Brownlee collapse over the triathlon winning line. There was and never can be a better press box. Copacabana baby.
Team GB's Rio 2016 gold medals

Show all 26
Kevin Garside's Olympic awards:
Hero of the Games: There's two for me. The Olympic spirit was never more apparent than in the mutual display of magnanimity shown by New Zealand's Nikki Hamblin and Abbey D'Agostino of the United States, who helped each other off the floor after colliding in the 5000m heats. "Get up, get up, we have to finish this," D'Agostino said. No medals for either but a golden moment nonetheless.
Villain of the Games: Ryan Lochte, the supercilious swimmer described by American critic Sally Jenkins as the "dumbest bell that ever rang". Only someone of Lochte's misplaced hauteur could turn a night on the town with junior members of the US swim team into career ending mortification, crying wolf over a robbery that never was.
Best press conference: It was 1.30am when Michael Phelps appeared for his final Olympic press conference. He had just collected his 23rd gold and 27th Olympic medal. He told us that the person before us was the real Phelps, not the redacted approximation he had always presented hitherto. He spoke movingly about his career, his life and retirement. He was emotional. So were we.
Best comedy moment: That would be me tweeting about the prospects of an Oscar winning scriptwriter adding an Olympic medal to his trophy haul in the men's synchronised diving. It took a few seconds to realise that the partner in question was not the bloke with whom Tom Daley shares his life, Dustin Lance Black of 'Milk' fame, but Dan Goodfellow. Oops.
Join our new commenting forum
Join thought-provoking conversations, follow other Independent readers and see their replies