Ben Ainslie upbeat ahead of sailing challenge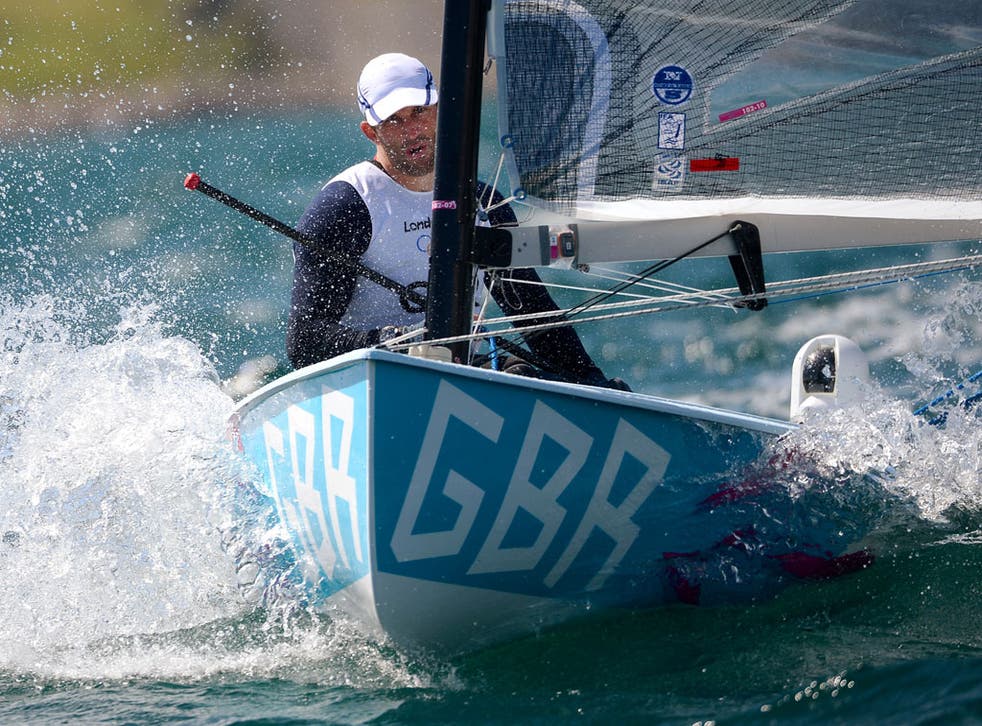 Ben Ainslie has asked the race organising committee to make some changes ahead of Sunday's sailing race.
Ainslie hopes to win a fourth consecutive Olympic gold medal, taking his overall tally to five, including a silver won in 1996. It will make him the most successful sailor in Olympic history.
The 35-year old won a practice race over a course close to the shore in Weymouth Bay, where a grandstand has been erected for spectators and from which the television coverage is due to start live at lunchtime on Sunday.
But, he said, "I made a mistake on the first downwind leg because some buoys marking the harbour entrance were so similar to some other buoys which mark the course."
Afterwards he spoke about his concern with the principal race officer, Peter 'Luigi' Reggio, but overall was in upbeat mood as similar good conditions are forecast for Sunday. "I'm really excited about going racing," he said. "There's always some anxiety before an event like this but I feel I have ticked all the boxes."
Ainslie's concerns were echoed by the Czech Republic sailor, Michael Maier. "I also spoke to Luigi," he said. "If you are pumping (the sail) like a maniac you can't always see which is the right mark. I hope they can fix it by tomorrow."
Join our new commenting forum
Join thought-provoking conversations, follow other Independent readers and see their replies