South Korea offers to join ice hockey team with North Korea and march into Winter Olympics ceremony together
Two teams could march together under a unified flag despite the nations still being at war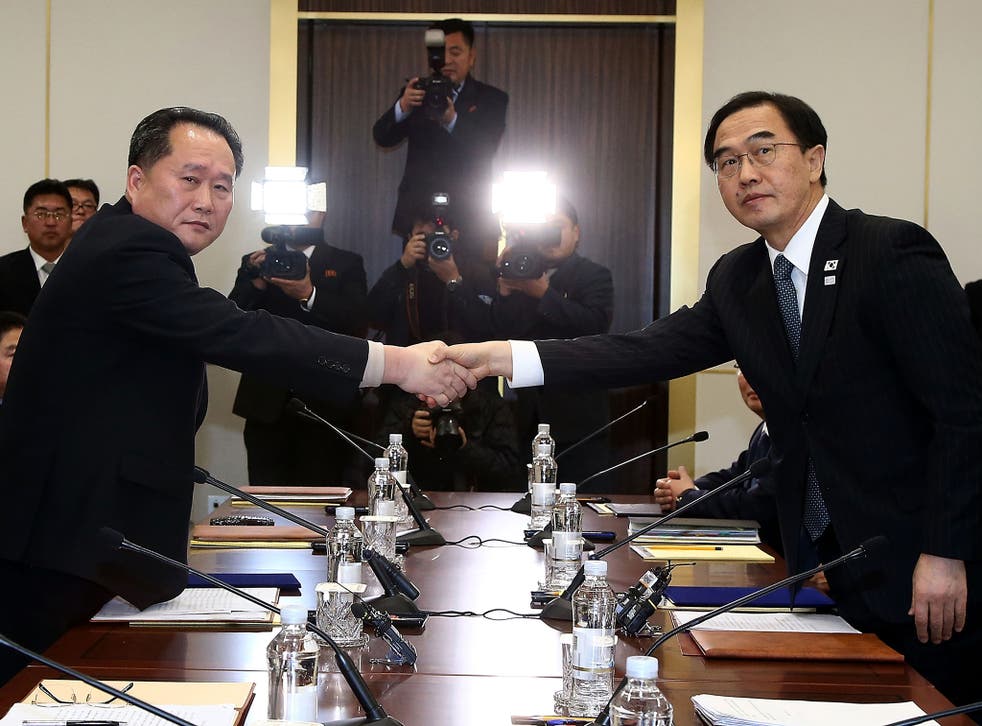 South Korea is looking into the possibility of a shared women's ice hockey team with North Korea at the 2018 Winter Olympics after talks between the two nations this week.
North Korea confirmed on Tuesday that it will send a delegation of athletes to the Olympics, which take place in Pyeongchang next month, despite the two countries technically still being at war.
During the talks, which are the first to take place between the North and South in more than two years, South Korea's second vice-minister for tradition, sports activities and tourism brought up the possibility of combining the women's ice hockey team.
The offer has not been confirmed by North Korea officials yet, but they have announced that a delegation will be sent to compete at the Winter Olympics – including a 'cheering squad' – in what is seen as a major step forwards in improving relations between the two nations.
An offer has also been made by the South to have both countries' athletes walk into the Opening Ceremony together under a unified flag, although like the ice hockey proposal, a resolution has not yet been reached.
Join our new commenting forum
Join thought-provoking conversations, follow other Independent readers and see their replies