Royal Ascot 2016 guide: Race details, including Gold Cup and Ladies Day
Everything you need to know about the race meeting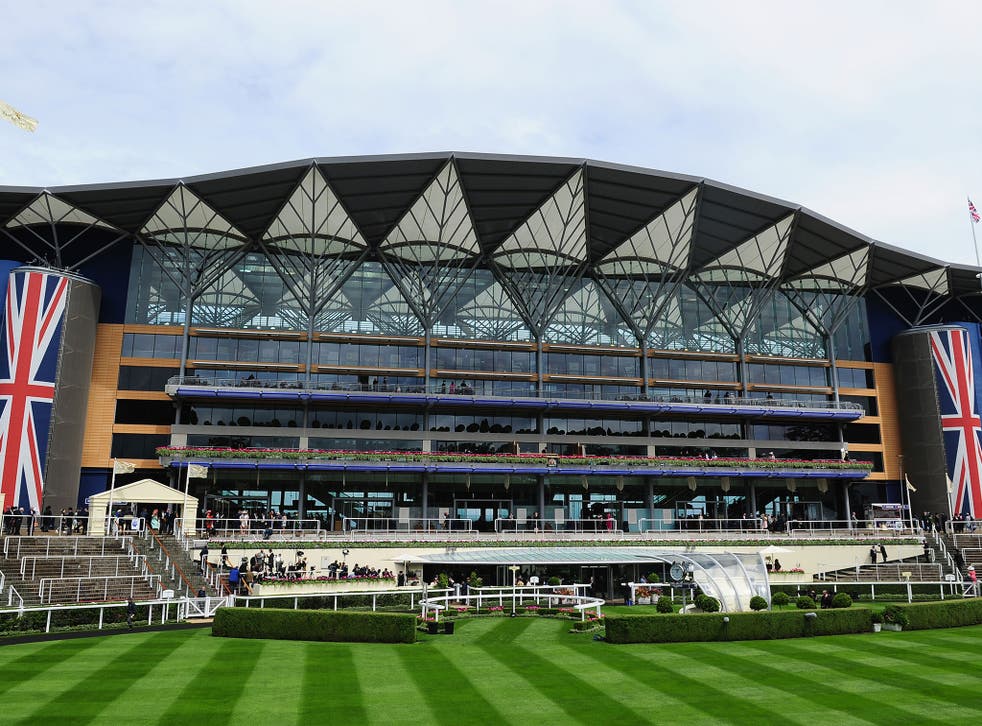 When is it?
Royal Ascot, one of the highlights of the racing calender, is under way and will continue over the next five days.
The event is famous for bringing together top class racing - £6.58million in prize money will be won - the Royal Family and high fashion.
The Queen will lead the Royal Parade before racing each day while the world famous Ladies Day is on Thursday.
Where it it?
The meet is at Ascot Racecourse in Berkshire.
What are the main races?
Tuesday will see the Queen Ann Stakes while Wednesday is the slightly less prestigious Prince of Wales Stakes.
The historic Gold Cup is on Thursday - which this year has been renamed the 'Gold Cup In Honour of the Queen's 90th Birthday'.
The main event on Friday is the Coronation Stakes before the last big race of the week, the Diamond Jubilee Stakes on Saturday.
How can I watch it?
Channel 4 will broadcast every race with coverage starting at 1.40pm every day.
Full race card...
Tuesday 14th June
2:30 Queen Anne Stakes (British Champions Series) (Group 1) (Straight course) 1m
3:05 Coventry Stakes (Group 2) 6f
3:40 King´s Stand Stakes (British Champions Series & Global Sprint Challenge) (Group 1) 5f
4:20 St James´s Palace Stakes (British Champions Series) (Group 1) (Round course) 1m
5:00 Ascot Stakes (Handicap) 2m4f
5:35 Windsor Castle Stakes (Listed Race) 5f
Wednesday 15th June
2:30 Jersey Stakes (Group 3) 7f
3:05 Queen Mary Stakes (Group 2) (Fillies) 5f
3:40 Duke of Cambridge Stakes (Group 2) (Fillies & Mares) (Straight course) 1m
4:20 Prince of Wales´s Stakes (British Champions Series) (Group 1) 1m2f
5:00 Royal Hunt Cup (Heritage Handicap) (Straight course) 1m
5:35 Sandringham Handicap (Listed Race) (Fillies) (Straight course) 1m
Thursday 16th June
2:30 Norfolk Stakes (Group 2) 5f
3:05 Tercentenary Stakes (Group 3) 1m2f
3:40 Ribblesdale Stakes (Group 2) (Fillies) 1m4f
4:20 Gold Cup (British Champions Series) (Group 1) 2m4f
5:00 Britannia Stakes (Heritage Handicap) (Bobis Race) (Straight course) 1m
5:35 King George V Stakes (Handicap) (Bobis Race) 1m4f
Friday 17th June
2:30 Albany Stakes (Group 3) (Fillies) 6f
3:05 King Edward VII Stakes (Group 2) (Colts & Geldings) 1m4f
3:40 Commonwealth Cup (Group 1) (Fillies) 6f
4:20 Coronation Stakes (British Champions Series) (Group 1) (Fillies) (Round course) 1m
5:00 The Duke of Edinburgh Stakes (Handicap) 1m4f
5:35 The Queen's Vase (Listed) 2m
Saturday 18th June
2:30 Chesham Stakes (Listed Race) 7f
3:05 Wolferton Rated Stakes (Listed) 1m2f
3:40 Hardwicke Stakes (Group 2) 1m4f
4:20 Diamond Jubilee Stakes (British Champions Series & Global Sprint Challenge) (Group 1) 6f
5:00 Wokingham Stakes (Heritage Handicap) 6f
5:35 Queen Alexandra Stakes (Conditions Race) 2m5f159y
Join our new commenting forum
Join thought-provoking conversations, follow other Independent readers and see their replies